Last updated date:

Sat, 24 Sep 2022 15:39:10 GMT
12000 to 125000

AED

yearly
Ajman Pearl Towers, Ajman Downtown, Ajman

Apartment

Executive !! Studio Flat for Rent in Pearl Towers, Ajman

Al Rashidiya Towers, Al Rashidiya, Ajman

Apartment

SPECIOUS STADIUM VIEW BALCONY 2-BHK APARTMENT AT RASHIDIYA TOWERS

Al Rashidiya Towers, Al Rashidiya, Ajman

Apartment

OFFERED 2-BHK APARTMENT FOR RENT AT RASHIDIYA TOWERS

City Tower, Al Nuaimiya 3, Al Nuaimiya, Ajman

Apartment

1 Bhk For Rent available ajman city towers

Ajman Pearl Towers, Ajman Downtown, Ajman

Apartment

Open-view !! 2 BHK Flat with Parking for Rent in Ajman Pearl Towers

Al Yasmeen, Ajman

Villa

GRAB THE DEAL BRAND NEW VILLA FOR RENT WITH 5 BADROOMS A MAJLIS HALL IN AL YASMEEN AJMAN 85,000/- AED YEARLY

Al Mowaihat 1, Al Mowaihat, Ajman

Villa

EUROPEAN STYLE VILLA 5 BEDROOMS WITH MAJIS HALL IN ALMOWAIHAT 1 AJMAN FOR RENT 120,000/- AED YEARLY

Al Yasmeen, Ajman

Villa

BRAND NEW VILLA AVAILBLE FOR RENT WITH 5 BADROOMS A MAJLIS HALL IN AL YASMEEN AJMAN 70,000/- AED YEARLY

Al Helio 2, Al Helio, Ajman

Villa

BRAND NEW VILLA FOR RENT 5BADROOM WITH MAJLIS HALL IN AL HELIO AJMAN RENT 65,000/- AED YEARLY

City Tower, Al Nuaimiya 3, Al Nuaimiya, Ajman

Apartment

Chiller Free 1 Bedroom Hall with Parking for Rent in City towers

Ajman One Tower 7, Ajman One Towers, Al Sawan, Ajman

Apartment

1 bhk full open view sea view and city view with parking in ajman one tower

Al Mowaihat 3, Al Mowaihat, Ajman

Villa

BRAND NEW 5 BED ROOM VILLA IN AL MOWAIHAT 3 IN JUST 120k

Al Rawda 2, Al Rawda, Ajman

Villa

beautiful Villa for rent in Ajman, personal finishing

Al Rawda 2, Al Rawda, Ajman

Villa

For rent modern design villa

Corniche Tower, Corniche Ajman, Ajman

Apartment

Amazing 1 bedroom with sea view and city view II Available for rent In Corniche Tower Ajman

Ajman Pearl Towers, Ajman Downtown, Ajman

Apartment

Affordable 1 BHK for rent in Ajman Pearl Ajman

Ajman Pearl Towers, Ajman Downtown, Ajman

Apartment

Ajman Pearl 1 Bedroom Hall available for rent

Al Zahya, Ajman

Villa

Villa for rent in Al Zahia area on the tar street, very excellent location and close to the main

Al Yasmeen, Ajman

Villa

VILLA AVAILBLE FOR RENT 5 BEDROOMS WITH MAJLIS HALL IN AL YASMEEN IN 65,000/- AED YEARLY

Ajman Clock Tower, Al Rashidiya, Ajman

Apartment

Luxurious apartments in Ajman Clock Towers, REF03

Al Rashidiya Towers, Al Rashidiya, Ajman

Apartment

BEST 1-BHK JUST AT 19,000 /-AED. (1115. sqft) AT RASHISIYA TOWERS

Almond Towers, Garden City, Ajman

Apartment

1 BEDROOM AVAILABLE FOR RENT.

Almond Towers, Garden City, Ajman

Apartment

1 Bedroom Hall AED 14,000 in Almond Tower Garden City

Ajman Clock Tower, Al Rashidiya, Ajman

Apartment

Luxurious apartments in Ajman Clock Towers , REF10
Find homes by commute time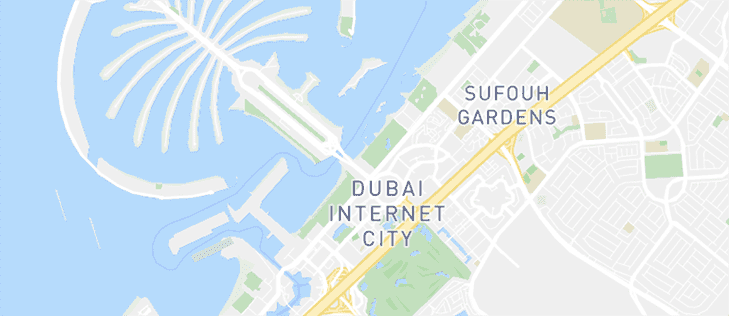 See Listings on the Map
Explore the area
Be the first to hear about new properties
Short Term Residential Rentals in

Ajman
Renting a Property in Ajman
Ajman is known as the emirate that offers cheaper rental property and is highly preferred amongst middle-class expats looking to establish roots in the United Arab Emirates (UAE). Often times, renting a flat in Dubai and even Sharjah may not be possible for many expats who come to the UAE for better employment opportunities. Cheaper rents aside, the overall cost of living is also significantly lower when compared to other emirates. In recent years, Ajman has seen growth in its commercial and real-estate sector. New properties in Ajman are being developed to counter the demand for rental and freehold apartments and villas. Over the years, Ajman has made tremendous progress following in the footsteps of Dubai. Residents of Ajman can attest to seeing Ajman's skyline transform over the years. Compared to Dubai and Sharjah, life in Ajman moves at a slower pace. Here, residents will find that the lifestyle is more traditional. Apart from this, the government of Ajman has invested heavily in building roads to ease traffic congestion, making it easier for residents to commute to other emirates such as Sharjah and Dubai. Those living in Ajman will find that the emirate is less densely populated, making it perfect for those who wish to live in a quieter environment.
Types of Properties in Ajman
A number of apartments in Ajman are available for rent. The typical studio here comes with one bath and 690 sq. ft. of floor space, while a 1-bed flat will be equipped with one bath and 800 sq. ft. of floor space. A flat with 2-beds in Ajman will typically come with two baths and around 1,280 sq. ft. of floor space. For a large family, there are 3 and 4-bed residential units, which come with 1,650 sq. ft. and 3,200 sq. ft. of floor space, respectively. Ajman also has several types of villas for rent that start from 2-bedrooms and go up to 6-bedrooms. With 2-bed villas in Ajman, one could expect the most popular unit to come with three baths and 3,000 sq. ft. of floor space. The most in-demand 3-bed Ajman house will come equipped with four baths and 6,400 sq. ft. of floor space. Jumping into the 5-bed category, the most preferred floor-plan will have around 6 baths and 5,000 sq. ft. of floor space. The typical 6-bed villa will come with 8 baths and 5,000 sq. ft. of floor space. In the commercial property category, Ajman has a great selection of offices and shops for rent. Accordingly, the most in-demand floor plan for an office includes 2 baths and 1,500 sq. ft. of floor space. For those looking to set up their own retail store in Ajman, they will find that a 420 sq. ft. retail-shop is most in-demand.
Popular Areas of Ajman
The most popular area in Ajman for renting a flat is Ajman Downtown area. The area is located around the shores of Ajman and is considered to be the most well-established area in the emirate. Ajman Downtown is home to Ajman Free zone, making it a popular location for expats working nearby. One will find that 2-bed rental flats in Ajman Downtown are most in-demand. For Ajman rental villas, the community of Al Rawda is most popular. Al Rawda is a landlocked community with very little commercial activity. One will mostly find residential areas within the municipal. This suburb within Ajman is located on the outskirts and is divided into three sub-communities, Al Rawda 1, Al Rawda 2 and Al Rawda 3. Houses with 5-beds in Al Rawda seem to be most in-demand amongst tenants. Those looking to rent an office will find that Ajman Downtown is the best location to set up an office. As discussed previously, Ajman Downtown is a hub for commercial activity and many find it an ideal place to establish an office. For retail shops, the area of Al Jurf is the most preferred amongst traders. The community is located 2 kilometres south of Al Ittihad St (E11). In this area, a shop with 800 sq. ft. of floor space is most in-demand.
Lifestyle in Ajman
Life is Ajman moves at a slower pace. Most of Ajman is known for its quiet residential areas. Unlike Dubai where one can see the hustle and bustle of everyday life, Ajman gives off a laid-back vibe. One will experience fewer traffic jams and the culture is also noticeably different from Dubai. Here, one will notice that the lifestyle revolves around Emirati traditions. However, this is not to say that one will not find modern amenities in Ajman. Ajman has everything an individual needs to enjoy a high standard of living. For those who prefer to enjoy their leisure time at the mall, there's Ajman City Centre where one can get a complete shopping, dining and entertainment experience all under one roof. Ajman also has several JCI certified hospitals offering superior healthcare services. Couples with children can stay rest-assured as Ajman is home to some top primary schools. Those who need to pursue their higher education need not drive out of Ajman to get a quality higher education. Ajman is home to some great business, medical and vocational universities.
Rent Price Trends for Ajman
The starting price of studios, 1-bed and 2-bed flats in Ajman will demand an annual rent payment of AED 11k, AED 14k and AED 15k, respectively, while 3 and 4 bed Ajman residential units can be leased for a starting price of AED 27k and AED 34k in annual rent payments, respectively. In regards to rental villas, 2, 3 and 4-bed villas in Ajman will demand a starting price of AED 26k, AED 30k and AED 37k, while 5 and 6-bedroom houses within Ajman will rent out for AED 48k and AED 58k, respectively. All amounts are annual payments.