Properties with floor plans
Properties for rent in Al Mowaihat
Last updated date:

Fri, 30 Sep 2022 17:15:03 GMT
33000 to 125000

AED

yearly
Al Mowaihat 2, Al Mowaihat, Ajman

Villa

TWO FLOOR VILLA FOR RENT IN AJMAN MOWAIHAT-2

JR Residence 4, Al Mowaihat 3, Al Mowaihat, Ajman

Apartment

2 Bedroom Direct from Owner, No Commission, Available for Rent in Al Mowaihat 3, Ajman

Al Mowaihat 3, Al Mowaihat, Ajman

Villa

VILLA AVAILABLE FOR RENT IN MOWAIHAT 3

Al Mowaihat 3, Al Mowaihat, Ajman

Villa

For rent villa large land and building area directly on the road

Al Mowaihat 1, Al Mowaihat, Ajman

Villa

Villa for nationalities 9 bedrooms and Majes hall in Al Mowaihat 1

JR Residence 3, Al Mowaihat 3, Al Mowaihat, Ajman

Apartment

2 Bedroom Direct from Owner, No Commission, Available for Rent in Al Mowaihat 3, Ajman

Al Mowaihat 2, Al Mowaihat, Ajman

Apartment

1 Month FREE open view luxury 2 bedroom for rent central Gas

Al Mowaihat 2, Al Mowaihat, Ajman

Apartment

1 Month FREE Brand new and luxury 2 bedroom for rent central Gas

Al Mowaihat 2, Al Mowaihat, Ajman

Villa

5 Bedrooms Luxury Villa For Rent

Al Mowaihat 2, Al Mowaihat, Ajman

Villa

6 BEDROOMS UNFERNISHED VILLA

Al Mowaihat 2, Al Mowaihat, Ajman

Villa

LUXURY VILLA FOR RENT IN AL MOWAIHAT1

Al Mowaihat 1, Al Mowaihat, Ajman

Villa

5 MASTER ROOM I SPACIOUS I PRIME LOACATION

Al Mowaihat 2, Al Mowaihat, Ajman

Villa

6 BEDROOM VILLA FOR RENT IN AJMAN MOWAIHAT-2

Al Mowaihat 2, Al Mowaihat, Ajman

Villa

GROUND FLOOR VILLA FOR RENT AJMAN MOWAIHAT-2

Al Mowaihat 2, Al Mowaihat, Ajman

Villa

Freehold for all nationalities, villa for sale.

Al Mowaihat 2, Al Mowaihat, Ajman

Villa

- Villa for annual rent in the Emirate of Ajman in Al Mowaihat 2

Al Mowaihat 1, Al Mowaihat, Ajman

Villa

Luxury villa rent in Al mowaihat 1 Ajman, in a very good location

Al Mowaihat 2, Al Mowaihat, Ajman

Villa

5 BEDROOMS HALL MAJLIS MAIDROOM VILLA FOR RENT IN AL MOWAIAT AJMAN

Al Mowaihat 1, Al Mowaihat, Ajman

Villa

villa for rent mowahat 1

Al Mowaihat, Ajman

Villa

For rent a clean villa with air conditioners in Al Mowaihat

Al Mowaihat 1, Al Mowaihat, Ajman

Villa

Villa for rent in Al Mowaihat 1 excellent location for the owners of sophistication and excellence, God willing

Al Mowaihat 1, Al Mowaihat, Ajman

Villa

New villa for rent with 5 master rooms, hall and Majlis with excellent finishing

Al Mowaihat 2, Al Mowaihat, Ajman

Villa

TWO FLOOR VILLA FOR RENT IN AJMAN MOWAIHAT-2

Al Mowaihat 3, Al Mowaihat, Ajman

Villa

villa for rent
Find homes by commute time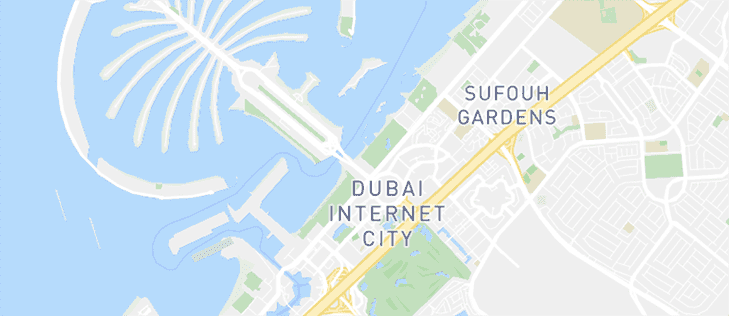 See Listings on the Map
Explore the area
Be the first to hear about new properties
Renting a Property in Al Mowaihat
Ajman has recently witnessed a decline in the rental prices of the property units. While the rents across Ajman stoop down, the major declines were observed in Al Sawan (14%), Emirates City (10%), and Al Jurf and Ajman Industrial Area (18%). Considering this a golden opportunity to find a good home, people are now renting properties in Ajman. Among such properties lies Al Mowaihat's real estate. Located near Garden City and Al Zahraa, Al Mowaihat intersects with Al Rawda 1 and merges with Sheikh Maktoum Bin Rashid Street, bordering Ghamatah Street. Consisting of various residential areas, including Al Mowaihat 1, 2 and 3, Al Mowaihat comprises more than 90 properties.
Types of Properties in Al Mowaihat
Set amongst the manicured grounds, Al Mowaihat is a pristine community that consists of more than 25 flats, over 58 houses, and 3 offices and shops. The floor plan of apartments contains studio flats, 1-bedroom, 2-bedroom, and 3-bedroom units with built-in wardrobe, a study nook, modern kitchen with upper and base cabinetry, spacious dining area, and a cleverly concealed laundry room. With sizes ranging between 435 sq. ft. and 1,200 sq. ft., these apartments feature tiled floors, floor-to-ceiling windows, and beige coloured walls. Built with modern finishes, Al Mowaihat contains villas that are generously proportioned and come in multiple configurations, including 4 to 5-bedroom houses. Comprising arched windows, mashrabiya handrail, coffered ceilings, spacious bedroom with a built-in wardrobe, luxurious bathroom with a framed mirror, under the counter basin and storage shelves, and courtyards, these villas deliver modern comforts. Ranging between 2,600 sq. ft. and 10,000 sq. ft., these houses contain a barbeque area, laundry room, and a maid's room. Boosting the productivity and creativity of the employees, Al Mowaihat contains offices that have built-up sizes between 612 sq. ft. and 1,224 sq. ft. and shops that have a built-up area starting from 220 sq. ft.
Rent Price Trends for Properties in Al Mowaihat
Al Mowaihat offers cosy apartments and villas that are nestled against a spectacular coastal backdrop. Providing residents with access to various amenities, including a lap pool, communal terraces, concierge service, gymnasium and basement parking, Al Mowaihat seems like a perfect fit for its tenants. For those interested to rent a unit in the close-knit community of Al Mowaihat, they can think of renting apartments here. The rent of flats in Al Mowaihat starts from AED 14,000 and goes up to AED 32,000 per annum. For those who are in search of a bigger unit, villas in Al Mowaihat would be a good option for them. Its rental price ranges between AED 31,000 and AED 100,000 per year.
Popular Areas of Al Mowaihat
Located near Al Mowaihat, on Sheikh Ammar Bin Humaid Street, lies one of the most famous burger joints in Ajman, Monkey Burger. Lying in the vicinity of Al Mowaihat, on Al Ittihad Street ( E11), in Al Jurf distinct, City Centre Ajman is one of the biggest shopping malls in Ajman. Opened on 1st December 1998, City Centre Ajman is spread over 34,000 sq. m. Owned by Majid Al Futtaim, City Centre Ajman is home to 79 international and local brands, including Magic Planet, VOX Cinemas and Ajman's Carrefour Hypermarket. The mall also offers wheelchairs, first aid, valet parking, prayer rooms, baby changing rooms, shuttle bus services, and car wash services.
Reasons for Renting in Al Mowaihat
Al Mowaihat is located in the heart of Ajman, providing easy access to Ajman International Airport. With ample shopping malls, restaurants, academic institutions, and hospitals within easy reach, Al Mowaihat is a top-notch residential community that caters to both basic as well as recreational needs.