Last updated date:

Mon, 27 Jun 2022 07:06:34 GMT
13000 to 34000

AED

yearly
Geepas Building 4, Al Rumaila, Ajman

Apartment

Spacious 1BHK | No Commission | Closed Kitchen

Rumaila Building, Al Rumaila, Ajman

Apartment

1 Bhk Flat in Rumailah 1 Building , Ajman. Spacious Flat with No Commission. Maintenance Free.

Rumaila Building, Al Rumaila, Ajman

Apartment

Room and hall for the first inhabitant of Ajman Corniche without commission

Geepas Building 4, Al Rumaila, Ajman

Apartment

Spacious 2BHK | No Commission | With Maid Room

Al Rumaila, Ajman

Apartment

3 rooms and corridor for staff accommodation

Geepas Building 4, Al Rumaila, Ajman

Apartment

Huge 1BHK | Great Deal!! | No Commission

Geepas Building 4, Al Rumaila, Ajman

Apartment

Huge 2BHK | Great Deal!!! | No Commission

Al Rumaila, Ajman

Apartment

Apartments for rent two rooms and a hall at the lowest price with easy payments

Al Rumaila, Ajman

Apartment

1 Bedroom, 1 Bathroom+ Balcony +Central AC + 2 Months Free

Al Rumaila, Ajman

Apartment

Flat For Rent One Bed Room And Hall In Alrumaillah- ajman

Al Rumaila, Ajman

Apartment

For annual rent in Rumaila - two rooms and a hall - two months free - down payment for one month only

Al Rumaila, Ajman

Apartment

FLAT 1 BEDROOM WITH HALL AVAILABLE FOR RENT IN AL RUMAILA AJMAN 16,000/- AED YEARLY

Al Rumaila, Ajman

Apartment

Spacious 2BHK Available in Al Rumailah, Ajman

Geepas Building 4, Al Rumaila, Ajman

Apartment

No Commission!!! Spacious 1BHK !!!

Al Rumaila, Ajman

Apartment

2 Bedroom Balcony , 2 Bathroom 2 Months free rent

Rumaila Building, Al Rumaila, Ajman

Apartment

1 Bedroom Apartment Available in Al Rumailah Building Ajman

Al Rumaila, Ajman

Apartment

Ajman Rumaila 1 near Ajman Corniche

Al Rumaila, Ajman

Apartment

Two-bedroom apartment for annual rent in Ajman, Rumaila area

Al Rumaila, Ajman

Apartment

Studio for rent in ajman

Al Rumaila, Ajman

Apartment

Brand New 1BHK Apartment ! Near to Lulu Hypermarket

Al Rumaila, Ajman

Apartment

Two rooms and a hall Rumaila area next to alhoth supermarket

Al Rumaila, Ajman

Apartment

Apartments for rent first inhabitant in Ajman new building

Al Rumaila, Ajman

Apartment

For rent, close to the Corniche, an apartment, a master room, a hall, an external bathroom, and a kitchen

Al Rumaila, Ajman

Apartment

2 room + corridor suitable for a commercial office or residence for single employees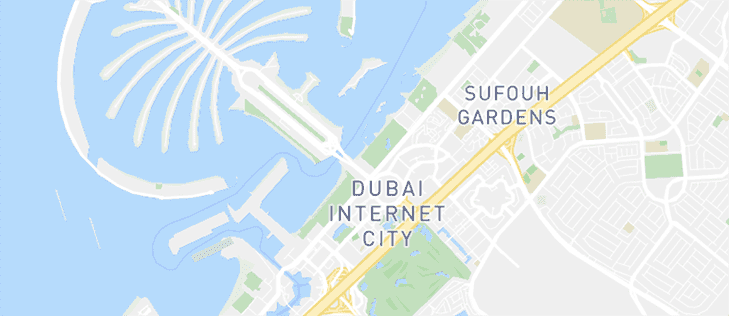 See Listings on the Map
Explore the area
Be the first to hear about new properties
Renting a Property in Al Rumaila
Ajman is the smallest emirate of the United Arab Emirates (UAE) and is closely connected to Dubai, Sharjah, and Abu Dhabi. With over 240,000 people dwelling in the residential districts of Ajman, the emirate has a lot to offer from water-front projects to busy commercial sites. Offering all necessities of life, Al Rumaila is one of the suburban districts in Ajman located on Sheikh Rashid Humaid Street adjacent to the famous development of Al Rashidiyah. The development is 8 minutes from the iconic Ajman Museum and a short 10-minute drive from Masjid Sheikh Zayed via E11 route. Stunning towers and apartment complexes dominate the number of residential properties in Al Rumaila while a considerable number of villas and townhouses are also luxuriously built for locals and expats.
Types of Properties in Al Rumaila
The residential areas of Al Rumaila mostly consist of rental apartments featuring 1 and 2 bedroom configurations. Some spacious studio are also a preferred choice for youngsters and working men and women as they come with a well-fitted bathroom, a balcony, and a modern kitchen. 1BHK apartments in Al Rumaila feature 1 spacious master bedroom, a balcony, a large hall, and up to 2 bathrooms built on a covered area of about 898 sq. ft. to 1,200 sq. ft. Some tenants also get to enjoy ready-to-move-in units fully furnished with fixtures and furniture. Each complex is equipped with world class amenities including reliable electricity backup systems, security system, waste disposal and management system, and facilities for disabled. Those who seek a larger living space can opt for 3 to 4-bed villas spanning around 2,200 sq. ft. to 3,000 sq. ft.
Rent Price Trends for Properties in Al Rumaila
Rents in Al Rumaila are set on the lower spectrum compared to other properties in Ajman and can be afforded conveniently by middle-income earners. For better analysis, one can compare the rental trends with the neighbouring localities including Corniche Ajman, and Al Karama Area. Hiring 1-bedroom flats equals an annual rental price of AED 18,000. Depending on the covered area, the rents may go up to AED 34,000 per annum. Likewise, rents for studio flats would be around AED 17,000 while a 2BHK apartment will cost around AED 30,000 on average.
Popular Areas of Al Rumaila
Al Rumaila has established three districts named Al Rumaila 1, 2, and 3 each with a number of housing projects dedicated on one side and commercial spaces on the other. Al Rumaila 1 is mostly consisting of residential flats and serviced apartment complexes whereas Al Rumaila 2 is predominated by resorts, hotel suites, and various leisure and commercial spots. On the other hand, Al Rumaila 3 is rich in supermarkets, restaurants, and cafes. Ajman Corniche Residences and Corniche Towers are some of the most preferred choices for renting properties in Ajman. A number of cafes and fine diners line up the streets of Al Rumaila including Sport Café, Filli Café, FM Café, and Al Roof Restaurant.
Reasons for Renting in Al Rumaila
Al Rumaila lies at the heart of Ajman resting among famous residential districts. Presenting a family-oriented life to inhabitants, the necessities are right within reach, such as super markets, malls, and grocery stores. Streets are vibrant with fresh and bold constructions of shops and houses. The apartments flaunt a nice blend of luxury and comfort with contemporary architecture and stylish interiors yet a reasonable rental price range is offered. Tenants can comfortably choose between the flexible payment schedules as per their convenience.