Last updated date:

Wed, 17 Aug 2022 11:07:20 GMT
12000 to 75000

AED

yearly
Geepas Building 6, Al Nakhil, Ajman

Apartment

Brand New | No Commission | Great Deal !!

Geepas Building 6, Al Nakhil, Ajman

Apartment

No Commission | Brand New | Great Deal !!

Al Nakhil, Ajman

Apartment

Corniche View 1BHK Available in Al Nakhil, Ajman

Al Nakhil, Ajman

Apartment

Spacious 1 BHK 1 month Free in Al Nakhil , Ajman

Al Nakhil, Ajman

Apartment

Flat For Rent Two Bed Room And Hall In alnakheel -ajman

Al Nakhil, Ajman

Apartment

SPACIOUS 2BHK APARTMENT NEW NAKHEEL BUILDING, KARAMA, AJMAN

Al Nakhil, Ajman

Apartment

1 Month Free Spacious Studio Apartment in Al Nakhil Ajman

Al Nakhil, Ajman

Apartment

Spacious 1BHK Apartment (with 1 month free) Available in Ajmani Building, Al Nakheel 1, Ajman

Al Karama Building, Al Nakhil, Ajman

Apartment

A beautiful apartment with 2 bedrooms and balcony for bachelors and family in 75 k only

Geepas Building 6, Al Nakhil, Ajman

Apartment

Spacious Studio | No Commission | With Balcony

Al Nakheel Building, Al Nakhil, Ajman

Apartment

SPACIOUS 1BHK APARTMENT with Corniche View in NEW Nakheel BUILDING, Al Nakhil, AJMAN

Al Nakhil, Ajman

Apartment

Spacious 2 Bedroom Apartments Available with Balcony for Rent In Al Nakheel Area

Al Nakhil, Ajman

Apartment

Spacious 1 Bedroom Apartment Available with 1 Month FREE for Rent In Al Nakheel Area, Ajman

Al Nakhil, Ajman

Apartment

\"2 MONTHS FREE \"2 BEDROOM FLATS - NO COMMISSION

Al Nakhil, Ajman

Apartment

Spacious 2BHK Apartments Available in Al Nur Building for Rent In Al Nakheel Area, Ajman

Al Nakhil, Ajman

Apartment

Spacious Studio Apartments Available for Rent In Al Nakheel Area

Al Nakhil, Ajman

Apartment

Spacious 1 Bedroom Apartments Available with Balcony for Rent In Al Nakheel Area

Al Nakhil, Ajman

Apartment

Specious 3 BedRoom Apartment Available For Rent in Deewan Tower

Al Nakheel Building, Al Nakhil, Ajman

Apartment

2BHK with Balcony Available in Al Nakhil 2, Ajman

Al Nakhil, Ajman

Apartment

Two-bedroom apartment for annual rent

Al Nakhil, Ajman

Apartment

Beautiful Brand New 2 Bed Rooms Apartments for Rent

Al Nakhil, Ajman

Apartment

Beautiful 2 Bedroom Apartment Available for Rent Near to Corniche

Al Karama Building, Al Nakhil, Ajman

Apartment

Chiller free! One month free! Huge Terrace! Don't Miss this offer! Spacious apartment! All amenities

Al Nakhil, Ajman

Apartment

Apartment 1BHK l Ajman Corniche l New Flat
Find homes by commute time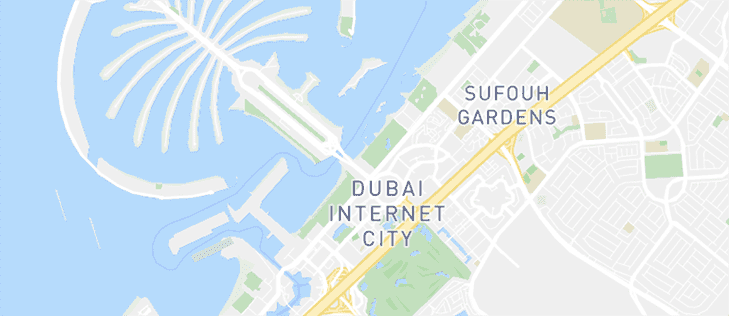 See Listings on the Map
Explore the area
Be the first to hear about new properties
Renting a Property in Al Nakhil
Ajman is ruled by His Highness Sheikh Humaid Bin Rashid Al Nuaimi Supreme Council Member and the city is located along the Persian Gulf. This gives an edge to the emirate as the Ajman real estate market is full of breathtaking destinations and communities that are located along the glistening sea and are the centre of attention for many tourists. One such development that is situated strategically near the Ajman Beach is Al Nakhil consisting of incredibly stunning properties which can be rented as well as bought by potential property owners.
Types of Properties in Al Nakhil
Al Nakhil offers beautiful rental properties consisting of residential units such as apartments while commercial properties are available as well. However, most of the properties for rent in Al Nakhil are of residential in nature and one will find various 1 and 2-bedroom flats. The community also consists of beautiful studio apartments with private parking and a kitchen. These units are based on an average area of 350 sq. ft. The apartment buildings have elevator services, a cafeteria, facilities for disabled, maintenance staff, waste disposal services and security. If one avails Al Nakhil apartments with a single-bedroom then the plot sizes would range between 574 sq. ft. and 1,000 sq. ft. On the other hand, 2-bedroom apartments are slightly bigger, offering plot sizes between 800 sq. ft. and 1,200 sq. ft.
Rent Price Trend for Properties in Al Nakhil
The rent apartments in Al Nakhil have large rooms. The kitchens come with all the necessary appliances, such as a fridge, a washing machine, oven and cupboards while there is a nice little balcony that offers spectacular views of the neighbourhood. The prices of these apartments depend on several factors, such as size, location and condition. A 1-bedroom unit in this community would be available between the price range of AED 20,000 and AED 27,000 per annum. Similarly, one can rent out a 2-bedroom residential unit in Al Nakhil with a starting price of AED 20,000/year. Some 2-bed units cost AED 30,000/year.
Popular Areas of Al Nakhil
The community is vibrant and self-sufficient with good medical facilities, retail shops, trendy cafes and restaurants to hang out and dine in. There are a number of hotels as well. For grocery shopping, residents of Al Nakhil can walk up to Alam Supermarket which is near the Charity Medical Complex. Other markets such as Giant Super Market and Dreamsea Discount Centre are located just along the Al Zahir Street. A chain of supermarkets, such as Manila Supermarket, Monalisa Shop 2 and Ashtel Ajman, start from the Dream Palace Hotel and reach all the way up to the Dubai Islamic Bank ATM. If you are an ice cream fan then there is no better place than Baskin Robbins which is right next to the Emirates NBD ATM.
Reasons for Renting in Al Nakhil
Al Nakhil is an ideal location for renting out a beautiful little apartment which overlooks the breathtaking sea. The community has the advantage of being near the beach and the coast is filled with places to eat and to have fun. There is a Beach Spa close to the Caribou Coffee while Ajman Beach Corniche is close to the Ramada Beach Hotel Ajman. Other key locations near this community include Indian Social Center – Ajman, Nemo Fish Aquariums Trdg, Yacht Monument, Shati Al Almaas Jetski Rentals and Caza Flora Flowers and Chocolates.