Last updated date:

Wed, 25 May 2022 14:10:20 GMT
11000 to 120000

AED

yearly
Al Rawda 3, Al Rawda, Ajman

Villa

For rent luxury villa on Asphalt Street Al Rawda 3 required 100 thousand

Al Rawda 2, Al Rawda, Ajman

Villa

Villa for rent, the first inhabitant, in Ajman, with a large area, amidst all services

Al Rawda 2, Al Rawda, Ajman

Villa

Villa for rent in Ajman, Al Rawda area, second inhabitant, super deluxe finishing

Al Rawda 3, Al Rawda, Ajman

Villa

LUXURY VILLA 5 BEDROOMS MAIDROOM FOR RENT IN AL RAWDAH AJMAN

Al Rawda 3, Al Rawda, Ajman

Apartment

STUDIO FOR RENT IN AJMAN - AL RAWDA-3

Al Rawda 2, Al Rawda, Ajman

Villa

Modern villa, 5 rooms, master, 5000 feet

Al Rawda 3, Al Rawda, Ajman

Apartment

SPECIOUS ONE BHK IS AVAILABLE FOR RENT IN ALRAWDA3, AJMAN IN 15000 AED. . .

Al Rawda 1, Al Rawda, Ajman

Villa

Villa For Rent Five Bedroom Hall And sating Room in Ajman.

Al Rawda 3, Al Rawda, Ajman

Villa

SPACIOUS 2 BEDROOM HALL IN VILLA IS AVAILABLE FOR RENT IN ALRAWDA 3IN 30000/AED. . . . .

Al Rawda, Ajman

Villa

Modern villa for rent 5 master rooms in Al Rawda - Ajman

Al Rawda 1, Al Rawda, Ajman

Villa

VILLA FOR RENT 5 BADROOM WITH HAL MAJLIS FOR RENT 75,000/-AED YEARLY AL RAWDA 1 AJMAN

Al Rawda 2, Al Rawda, Ajman

Villa

VILLA FOR RENT CENTRAL A/C IN AL RAWDA - AJMAN ( 5 master rooms )

Al Rawda 1, Al Rawda, Ajman

Villa

Villa for annual rent in the Emirate of Ajman in Al Rawda 1

Al Rawda, Ajman

Villa

LUXURY 5 BEDROOM VILLA IS AVAILABLE FOR RENT IN AL RAWDA - AJMAN

Al Rawda 1, Al Rawda, Ajman

Apartment

Brand New || 1 bedroom hall || Available for rent in Al Rawda Ajman

Al Rawda, Ajman

Apartment

New building for rent in Ajman, Al Rawda 2

Al Rawda 3, Al Rawda, Ajman

Villa

- Villa for annual rent in the Emirate of Ajman in Al Rawda 3

Al Rawda 1, Al Rawda, Ajman

Villa

!!! LUXURY 5 BEDROOM VILLA IS AVAILABLE FOR RENT IN AL RAWDA 1 AJMAN !!!

Al Rawda 3, Al Rawda, Ajman

Villa

VILLA AVAILABLE FOR RENT 5 BEDROOMS WITH MAJLIS HALL IN AL RAWDA 3 AJMAN 55,000/- AED YEARLY

Al Rawda 3, Al Rawda, Ajman

Villa

- Villa for annual rent in the Emirate of Ajman in Al Rawda 3

Al Rawda, Ajman

Villa

Luxurious 5 bhk Villa on main road for rent

Al Rawda, Ajman

Apartment

HURRY UP. . . BRAND NEW ONE BEDROOM HALL WITH BALCONY IN RAWDAH AREA AJMAN

Al Rawda 2, Al Rawda, Ajman

Villa

Very Spacious and big new style Villa 4 bedroom and 5washroom seperate 1bedroom hall for maid available for rent in 80000 AED. .

Al Rawda 3, Al Rawda, Ajman

Villa

New villa, second inhabitant, for rent in Al Rawda 3, at a snapshot price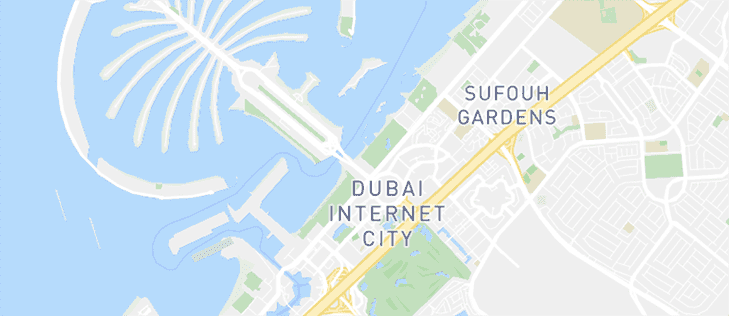 See Listings on the Map
Explore the area
Be the first to hear about new properties
Short Term Residential Rentals in

Al Rawda
Renting a Property in Al Rawda
Ajman is brimming with a variety of tourist hotspots, including Al Zorah Nature Reserve, Ajman Museum and Saleh Souq. Al Zorah Nature Reserve consists of nearly 60 species of egret, heron and pink flamingo. Ajman Museum, however, exhibits the artefacts of the 18th century that range from old manuscripts, weaponry, models of irrigation systems and wooden dhows to pottery and funeral jewellery that dates back to 3,000 B.C. As far as Saleh Souq is concerned, it is an old Arabian market that is made of a coral stone floor, palm-frond roof and timber beams. Consisting of various clothing, pashminas and textiles shops, this Arabian market is located opposite to the Ajman Museum, in the vicinity of Corniche. Owing to these features, tourists come from far and wide to spend some days in Ajman and they prefer renting the properties of Ajman. Al Rawda is one such property that lies close to China Mall and Al Rashidiya, consisting of three major areas, including Al Rawda 1, 2 and 3. It contains more than 125 property units that vary from each other in terms of their features and sizes.
Types of Properties in Al Rawda
One of the most significant developments in Ajman, Al Rawda is a sprawling mixed-use community that contains more than 50 flats, over 60 houses and more than 8 shops. Offering spectacular views of Ajman's skylines, Al Rawda contains apartments that come in various types, including studio flats and 1, 2 and 3-bedroom units. Catering to both business and leisure visitors, these apartments range between 400 sq. ft. and 1,300 sq. ft. Consisting of airy rooms with casement windows, a well-equipped kitchen and a fine dining area and living area, these flats have 2 floors and facilities for the disabled. Showcasing Mediterranean architecture, the villas in Al Rawda have plot sizes that range between 2,222 sq. ft. and 70,000 sq. ft. As far as the shops are concerned, they are spacious, having a built-up area that starts from 300 sq. ft. These shops serve as a launchpad for shop-keepers, providing them with an opportunity to grow their business.
Rent Price Trends for Properties in Al Rawda
Al Rawda redefines the idea of green living and offers a sustainable lifestyle to the occupants. Providing them amenities, such as a steam room, lap pool, yoga lawn, children's play area, welcome lobby and a barbeque deck, Al Rawda makes sure to add value to the life of the residents. Owing to that, Al Rawda is a great destination for those who want to avail these facilities. The rents are quite affordable too. In fact, the price of apartments in Al Rawda starts from AED 14,000 and goes up to AED 43,000 per annum, which is relatively reasonable than other communities of Ajman. For those who want a larger living space, they can opt for villas in Al Rawda at a rental cost that ranges between AED 33,000 and AED 100,000 per year. However, those who need a shop to display their products, they can think of renting shops in Al Rawda. They are available at around AED 17,000 to AED 65,000 per annum.
Popular Areas of Al Rawda
In the vicinity of Al Rawda, lies Bezar Restaurant. Like every restaurant, it also contains two reasonable dining options: dine-in and takeaway. For those who choose the second option, it delivers food to them within 45 minutes by taking the additional charges of AED 20. Situated near Al Rawda is another area known as City Centre Ajman. Owned by Majid Al Futtaim, it is one of the most famous shopping malls in Ajman. Extending over 34,000 sq. m., City Centre Ajman is home to as many as 79 international and local brands, including Magic Planet, 9-screen VOX Cinemas and Carrefour hypermarket. Consisting of 18 dining outlets, it provides quality food to its 10.5 million yearly visitors. It contains various shops, including The Truffleers, Malabar Gold & Diamonds, Etam, Cinnabon, Giordano, Patchi, Femi9, Patchi and MADO.
Reasons for Renting in Al Rawda
Al Rawda consists of various parks, grocery stores and restaurants that let residents take a stroll in the park during the evening, buy utilities and dine out as per their convenience. It also lies close to Ajman International Airport, which increases its accessibility. Besides that, it contains many well-reputed schools and hospitals so that occupants can send their kids to schools and seek a clinical consultation from internationally-certified physicians.