Last updated date:

Mon, 26 Sep 2022 16:19:22 GMT
12000 to 40000

AED

yearly
Al Khor Towers, Ajman Downtown, Ajman

Apartment

OFFERED 1-BHK APARTMENT WITH OPEN VIEW BALCONY JUST AT 16,500/- AED AT AL-KHOR TOWERS

Al Khor Towers, Ajman Downtown, Ajman

Apartment

-Grab This Deal!!! 1-BHK For Rent in Al Khor Towers. -. .

Ajman Pearl Towers, Ajman Downtown, Ajman

Apartment

2 BHK garden view available for rent in Ajman Pearl towers

Ajman Pearl Towers, Ajman Downtown, Ajman

Apartment

Executive !! Studio Flat for Rent in Pearl Towers, Ajman

Ajman Pearl Towers, Ajman Downtown, Ajman

Apartment

Open-view !! 2 BHK Flat with Parking for Rent in Ajman Pearl Towers

Ajman Pearl Towers, Ajman Downtown, Ajman

Apartment

Affordable 1 BHK for rent in Ajman Pearl Ajman

Ajman Pearl Towers, Ajman Downtown, Ajman

Apartment

Ajman Pearl 1 Bedroom Hall available for rent

Ajman Pearl Towers, Ajman Downtown, Ajman

Apartment

Garden-View!! Two Bedroom Flat for Rent in Ajman Pearl Towers, Ajman

Horizon Tower, Ajman Downtown, Ajman

Apartment

Horizon Towers 2 Bedroom Full open View for Rent

Al Khor Towers, Ajman Downtown, Ajman

Apartment

2 bedroom available for rent in Al khor

Horizon Tower, Ajman Downtown, Ajman

Apartment

Ready To Move Studio Available for rent In Horizon Tower B

Ajman Downtown, Ajman

Apartment

Without commission, new building, first inhabitant

Horizon Tower, Ajman Downtown, Ajman

Apartment

GRAND SIZE 2 BEDROOM HALL WITH BIG TERRACE, BUILT -IN WARDROBES

Horizon Tower, Ajman Downtown, Ajman

Apartment

FOR RENT - Biggest 2 Bedroom Hall w/ parking in Horizon Towers Ajman

Ajman Pearl Towers, Ajman Downtown, Ajman

Apartment

CHEAPEST STUDIO FOR RENT IN AJMAN PEARL TOWERS

Ajman Pearl Towers, Ajman Downtown, Ajman

Apartment

2 Bedroom Hall Ajman Pearl Towers available for Rent

Horizon Tower, Ajman Downtown, Ajman

Apartment

Furnished 1Bedroom Hall For Rent In Horizon Towers

Horizon Tower C, Horizon Tower, Ajman Downtown, Ajman

Apartment

2 BHK for rent with a very nice and calming view in Horizon Tower Ajman.

Horizon Tower, Ajman Downtown, Ajman

Apartment

Sea View 2 Bedroom Hall With 2 Balcony Apartment For Rent In Horizon Towers

Ajman Pearl Towers, Ajman Downtown, Ajman

Apartment

No Commission | Ajman Pearl | Fully Tiled | 1 BHK | 2 Washrooms

Ajman Downtown, Ajman

Apartment

SEA VIEW BALCONY 2-BHK FOR RENT IN AJMAN PEARL TOWERS JUST AT 26,000/- AED.

Ajman Pearl Towers, Ajman Downtown, Ajman

Apartment

Amazing 2bhk for rent in pearl tower

Ajman Pearl Towers, Ajman Downtown, Ajman

Apartment

1bedroom Apartment For Rent Ajman Pearl Tower

Horizon Tower, Ajman Downtown, Ajman

Apartment

Balcony!! Studio Flat with Parking for Rent in Horizon Towers, Ajman
Find homes by commute time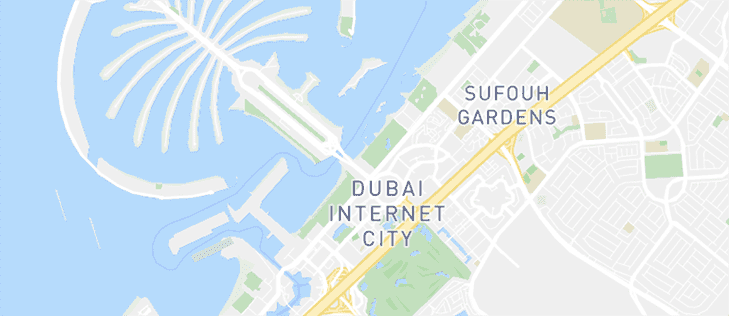 See Listings on the Map
Explore the area
Be the first to hear about new properties
Renting a Property in Ajman Downtown
Ajman is one of the seven emirates that offers multiple opportunities not only in the entertainment and leisure sectors but also in investment sectors. With a variety of luxury accommodation options, it fulfils the housing needs of everyone living in the city. It provides tenants with various residential options to choose from so that they can rent a property in Ajman based on their needs. One of such options include the property units of Ajman Downtown. Lying close to Al Nakhil and Musherief, Ajman Downtown comprises various buildings, including Horizon Tower, Falcon Tower, Al Khor Towers and Ajman Pearl Towers. Consisting of more than 200 property units, Ajman Downtown is one of the most populous communities in Ajman that can cater to all the needs of the occupants.
Types of Properties in Ajman Downtown
Ajman Downtown is one of the only freehold communities in Ajman that contains more than 291 flats, over 3 villas, over 10 offices and more than 3 shops. Ranging between 350 sq. ft. and 24,000 sq. ft. in terms of plot sizes, Ajman Downtown contains studios and 1, 2 and 3-bedroom apartments that vary from each other in terms of their size and features. Showcasing modern architecture, these flats contain spacious rooms with tray ceilings, a chandelier and ceiling lights, and a kitchen with an island cooktop, divided storage, in-counter appliance garage, double ovens, built-in refrigerator and cabinetry. As far as the villas are concerned, they come in multiple configurations, such as 3, 4, 5, 6 and 7 bedrooms, having a plot size that ranges between 1,000 sq. ft. to 2,000 sq. ft. Consisting of a well-developed kitchen, hall and a bathroom, these houses offer an idyllic setting to the occupants. Ajman Downtown has large and airy offices that have built-up areas between 635 sq. ft. and 2,000 sq. ft. Built with modern finishes, these offices have double-glazed windows, intercoms and a conference room that increases the productivity of the employees and helps them perform better.
Rent Price Trend for Properties in Ajman Downtown
Ajman Downtown is a close-knit community that offers an eco-friendly living to the occupants. From service elevators to electricity backup to gym and daycare centres, it provides all the basic facilities to residents. The rental trend of apartments in Ajman Downtown starts from AED 15,000 and goes up to AED 53,000 per annum. Similarly, the price of offices in Ajman Downtown ranges between AED 21,000 and AED 84,000 per year.
Popular Areas of Ajman Downtown
Lying close to Ajman Downtown, Karachi Darbar Restaurant is a restaurant that has been offering Pakistani, Indian and Chinese cuisine to visitors for the last 40 years. It has an extensive menu that contains dishes like Maghaz Masala, Chicken Kadai, Keema, Nihari, Egg Omelette, Halwa Puri, Chicken Noodle Soup, Aalu Paratha, Keema Paratha, Prawn Fry, Chicken Fry and Chicken Mughal. It is open from 6:00 am to 10:30 am for breakfast and 10:30 am to 2:00 pm for lunch from Monday to Sunday. Offering catering services in corporate parties, birthdays or family events for up to 50 people, the restaurant makes sure to provide a great dining experience. In close proximity to Ajman Downtown is another famous restaurant called King's Grill Restaurant that offers Arabic, Indian, Pakistani, Persian and Afghani barbeque food at an estimated price of AED 80 per person. Offering a beachfront dining experience, the restaurant combines the elegance of traditional cooking with a contemporary touch. Another place that lies in the vicinity of Ajman Downtown is a one-of-a-kind shopping centre, City Centre Ajman. Spreading over an area of 34,000 sq. m, the shopping mall is home to more than 70 international and local brands along with 18 dining outlets. Owned by Futtaim Group, City Centre Ajman contains VOX Cinemas, Magic Planet and Ajman's Carrefour hypermarket.
Reasons for Renting in Ajman Downtown
Ajman Downtown lies in the centre of Ajman, in the vicinity of Ajman International Airport and at a distance of 45 minutes from Dubai. Due to that, residents living in the downtown area get an opportunity to move in and out of the city with ease while those dwelling in other emirates get to visit and explore Ajman more frequently. Located near many hospitals and schools, it is a marvellous community for both growing families and young professionals. Besides that, Corniche Beach is also located nearby and shopping centres are also within the reach, which further confirms that renting in Ajman Downtown is a reasonable option.