Properties with floor plans
Properties for rent in Al Bustan
Last updated date:

Sat, 01 Oct 2022 22:15:07 GMT
13000 to 220000

AED

yearly
Geepas Building 5, Al Bustan, Ajman

Apartment

No Commission | Full Sea View | Spacious 2BHK

Al Bustan, Ajman

Apartment

Spacious 2 BHK Available in Al Bustan, Ajman

Al Bustan, Ajman

Apartment

Apartment one room and a hall for annual rent excellent location

Al Bustan, Ajman

Apartment

Apartment for annual rent

Al Bustan, Ajman

Apartment

NO COMMISSION - Spacious 1BHK Apartment Available in Ajmani Building, Al Bustan, Ajman

Geepas Building 5, Al Bustan, Ajman

Apartment

No Commission | Full Sea View | Spacious 2BHK

Al Bustan, Ajman

Apartment

A room and a hall for rent in Ajman, Al Bustan area, a modern building

Al Bustan, Ajman

Apartment

Rent room and lounge suitable for staff accommodation 16000 with two months for free

Al Bustan, Ajman

Apartment

Apartment in Al Bustan, Ajman, very special location, at the lowest price

Al Bustan, Ajman

Apartment

For annual rent a room and a hall in the Al Bustan area in the Emirate of Ajman

Al Bustan, Ajman

Apartment

Apartment one room and a hall in Ajman, Al Bustan area, with a free month, central air conditioning

Orient Towers, Al Bustan, Ajman

Apartment

1 BEDROOM HALL GOOD VIEW

Orient Towers, Al Bustan, Ajman

Apartment

Fully Furnished Studio. Including Bills, Orient Towers

Orient Towers, Al Bustan, Ajman

Apartment

Creek View | Spacious Apartment | Prime Location

Orient Towers, Al Bustan, Ajman

Apartment

Available Studio For Rent In Orient Tower Ajman Cheapest Price 14k Yearly

Orient Towers, Al Bustan, Ajman

Apartment

Studion with Balcony - with Parking - Orient Towers - Near Lu Lu Mall

Orient Towers, Al Bustan, Ajman

Apartment

Orient Towers | Balcony Studio with Parking | Ajman Freezone & Creek

Orient Towers, Al Bustan, Ajman

Apartment

Furnished! 1BHK for Rent with Parking!

Al Bustan, Ajman

Apartment

***Partial Sea View Flat -2 Bedroom Hall in Ajman Al Bustan area ***

Al Bustan, Ajman

Apartment

Two-bedroom apartment and a hall, residential commercial, Al-Bustan area (Liwara 1), annual 17000

Orient Towers, Al Bustan, Ajman

Apartment

See view 1 Bedroom Hall For Rent in Orient Tower

Orient Towers, Al Bustan, Ajman

Apartment

Spacious Studio With Parking And Big Balcony ( Sea View )

Al Bustan, Ajman

Residential Building

lease G+4 Residential Building for Rent in Bustan Ajman. . . .

Orient Towers, Al Bustan, Ajman

Apartment

BIG SIZE 1BHK AVAILABLE FOR RENT IN ORIENT TOWER
Find homes by commute time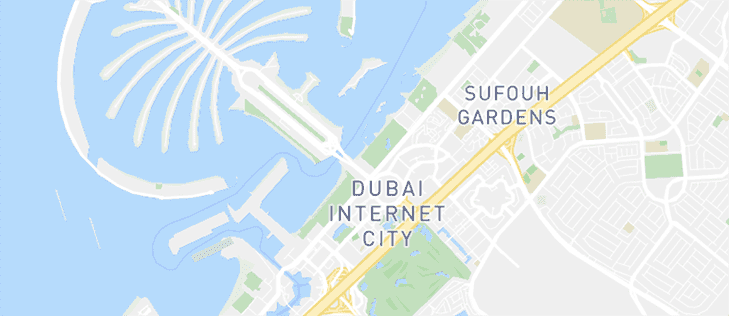 See Listings on the Map
Explore the area
Be the first to hear about new properties
Short Term Residential Rentals in

Al Bustan
Renting a Property in Al Bustan
One of the major communities located near free-zone real estates in Ajman is Al Bustan. It is situated towards the north of Al Rashidiya, northeast of Al Rumailah, and east of Al Nakhil, whereas the Free Zone Ajman is located towards the western side of Al Bustan. The roads that run through this community include Saif Al Hamrani St., Sheikh Abdullah Bin Humaid St., Masfoot St. and Sheikh Rashid Bin Abdul Aziz St.
Types of Properties in Al Bustan
Although this area consists of many older properties, the facilities and amenities offered to renters are at par with newer developments. Also, most of the buildings that were constructed a long time ago have recently been renovated. Residential properties such as the villas for rent in Al Bustan come in various types, such as a unit with as few as 2 bedrooms and 2 bathrooms, a house with up to 4 bedrooms plus 4 bathrooms and 2 kitchens and a unit that has 8 studios under one roof. Constructed in an old-fashioned manner, the sizes of the villas range from 1,600 sq. ft. to 2,300 sq. ft. Maintaining a rustic charm, the units often have motifs on floor tiles, walls varnished with glossy oil-based paints, aluminium-framed glass sliding windows, outlets for window ACs instead of splits, and ceiling fans. Rental apartment buildings in Al Bustan are more often low-rise and sometimes mid rise too. The available apartments in Al Bustan are 1 and 2-beds with areas ranging from 750 sq. ft. to 1,300 sq. ft. Having a height of 105.95 metres, Bin Hamuda Building is one of the few high rise towers in Al Bustan which consists of 26 floors - each of the floor covers a total area of 400 sq. m.
Rent Price Trends of Properties in Al Bustan
One of the things that attract people to Al Bustan is the extremely affordable rental rates. The rent of villas starts from AED 28,000 and goes up to AED 155,000 per year. The average rent, however, is AED 55,000 per annum. The yearly rentals of apartments in Al Bustan varies between AED 15,000 and AED 38,000. 1BHK apartments with 2 washrooms are usually charged around AED 28,000 whereas 2BHK flats are rented out for approximately AED 38,000. Rental payments are facilitated through the option of either 4, 6 or 12 cheques every year.
Popular Areas of Al Bustan
If one wants to learn about local heritage and the mystifying history of the emirate, they can visit Ajman Museum that is located near Saif Al Harmani Street in Al Bustan. It provides an enlightening display of archaeological finds and historic collections such as manuscripts, old weapons, and discoveries about medical and religious practices. Located right in front of the Ajman Museum is a monument called Clock Square, one of the most famous landmarks as well as a reference point for people navigating around the region. Right towards the museum's south is the massive prayer ground, where Muslims pray in congregation on the celebratory day of Eid.
Reasons for Renting in Al Bustan
The area of Al Bustan is for the people who prioritize comfort and affordability over luxury. The residents living in Al Bustan have close access to many facilities in and around the area – this also helps them save on traveling expenses. The nearby presence of a few motors-training institutes, such as Arabian Driving School, Hussain Driving Institute and Maqbool Motors Driving School, has helped many residents travel around independently. There are many fitness and wellness centres around the area of Al Bustan such as Body and Soul Elite Health Club and Spa in Al Rumailah community, Body Fitness Gym in Al Rashidiya community and Majed AlShamsi Gym at Corniche Ajman. Hospital in Al Bustan includes Al Ahalia Medical Centre, Ajman Medical Complex and Alshooroq Medical Centre.