Last updated date:

Sun, 25 Sep 2022 04:31:58 GMT
11000 to 110000

AED

yearly
Al Kawsar Tower, Al Nahda (Sharjah), Sharjah

Apartment

Massive | Huge | 1 Month Free | 2 Balcony | Only Family

Abu Mossa Building, Al Qasimia, Sharjah

Apartment

HOT DEAL ∫ 11ft Ceiling ∫ Open Balcony Park View District

Al Safa Tower, Al Nahda (Sharjah), Sharjah

Apartment

Hot Deal | 1 Month Free | Close to Dubai Border

Al Naeem Tower, Al Nahda (Sharjah), Sharjah

Apartment

Amazing Flat | 2 Master Rooms | Balcony | Dubai Border

Muwaileh Building, Muwaileh, Sharjah

Apartment

2 Bedroom Apartment available in Muweillah Sharjah

Abou Jameza 2 Building, Al Mareija, Sharjah

Apartment

EXITING OFFER. . !! 1BHK APARTMENT IN ABU JEMEZA BUILDING2 WITH BEST EVER PRICE

Muwaileh Building, Muwaileh, Sharjah

Apartment

Studio Flats available for Family in Muweillah Sharjah - HIND 5 (1607)

Al Kawsar Tower, Al Nahda (Sharjah), Sharjah

Apartment

NO COMMISSION | ESAY PAYMENTS | VACANT UNIT |SPACIOUS UNIT

Al Kawsar Tower, Al Nahda (Sharjah), Sharjah

Apartment

NO COMMISSION | GREAT OFFER | 4 To 6 CHEQUES | SPACIOUS UNIT

Al Bandary Twin Towers, Al Khan, Sharjah

Apartment

3BR | Chiller Free | Dubai border, Ittihad Road

Al Waleed Tower, Al Taawun, Sharjah

Apartment

Chiller Free / 45 Days Free / Huge Apartment / Families Only

Muwaileh Building, Muwaileh, Sharjah

Apartment

!!NO DEPOSIT!! 30DAYS FREE !! LUXURIOUS 2BHK IN JUST 27K !! CLOSE TO MADINA MALL

Muwaileh Building, Muwaileh, Sharjah

Apartment

20 Day\'s Free Unique 1BR Family Home ll Huge Hall ll Big Balcony ll Open View

Muwaileh Building, Muwaileh, Sharjah

Apartment

Well Designed | Nearby School\\\'s | Huge Studio | Brand New | Open View | For Family | Separate kitchen .

Nasma Residence, Al Tai, Sharjah

Townhouse

4BR villa for Rent in Phase 1

Hoshi, Sharjah

Villa

Brand new villa just, 95k in 4 , payment

Muwaileh 3 Building, Muwailih Commercial, Sharjah

Apartment

30 Days Free◇Brand New Building◇First Shifting◇Lawish 1-BR Home

Muwailih Commercial, Sharjah

Apartment

30days free luxurious 1bhk built-in wardrobe balcony

Al Zahia, Muwaileh, Sharjah

Apartment

No Deposite !! Studio In Al Zahia Garden View Just In 24-k

Nasma Residence, Al Tai, Sharjah

Apartment

MOST LAVISHING 3BHK VILL WITH MAJLIS AVAILABLE IN EXCELENT COMUNITY

Muwaileh Building, Muwaileh, Sharjah

Apartment

Lavish Studio apartment Separate kitchen 30 day\'s free just 13k in school area in muwaileh Sherjah

Muwailih Commercial, Sharjah

Apartment

Weekend Offer ! 30 Days Free ! Lavish 2 BR-Apartment 3 Bath ! Only 44k ! Muwailih Commercial sharjah

Nasma Residence, Al Tai, Sharjah

Villa

HOT DEAL 4BHK VILLA AVAILABLE FOR RENT IN NASMA COMMUNITY

Muwaileh Building, Muwaileh, Sharjah

Apartment

LUXURY APARTMENT 1BHK \\ NO DOPISAT | 30 DAYS FREE \\ CLOS TO MUWAILAH BSS SATCHAN MUWAILIH SHARJAH
Find homes by commute time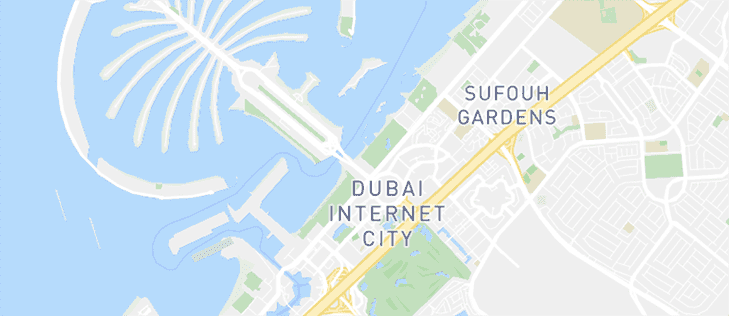 See Listings on the Map
Explore the area
Be the first to hear about new properties
Renting a Property in Sharjah
In comparison to the fast-paced Dubai, Sharjah offers a more relaxed environment, one that is focused on family life and community-based living. Therefore, it wouldn't be wrong to label Sharjah as one of the most family-friendly emirates in the United Arab Emirates (UAE). Sharjah's population has a higher number of locals as compared to expats. One will immediately get a feel for the city's unique architectural designs, which are inspired by Islamic architecture. One will also certainly notice that Sharjah is the more conservative neighbour of Dubai. Another reason why many choose Sharjah rental properties is the proximity to Dubai. In many areas of Dubai, rent can be fairly expensive. For many, this means moving out of Dubai and living in Sharjah where the rents are cheaper and residential units are somewhat larger. Most residents in Sharjah have their own vehicle to get to and from work as there is no metro train service. While Dubai has bars and clubs, Sharjah has museums, galleries and archaeological sites. Sharjah also has a few venues that offer entertainment for the whole family such as the Sharjah Shooting club and Sharjah Equestrian Club.
What Types of Properties are in Sharjah

Sharjah has a huge selection of properties available for lease. For instance, when it comes to renting apartments, a countless options are available to choose from. The most popular version is the 1 BHK flat in Al Majaz, one of the several communities in Sharjah. There's also a considerable selection of rental villas in Sharjah. The most popular villas come with 5 bedrooms and 8 baths with approximately 8,000 sq. ft. of floor space. Those who prefer a townhouse over a villa will be delighted to know that there are several options in terms of townhouses for rent in Sharjah. The most popular townhouse configuration comes with 4 baths, 3 bedrooms and around 3,500 sq. ft. of floor space. In the commercial property domain, the most popular type of rental office in Sharjah comes with 1 bath and 1,260 sq. ft. of office space. For those looking to rent their own shop in Sharjah, a typical retail showroom with 790 sq. ft. of floor space in Al Ghuwair seems to be a popular choice.

What are the Popular Areas of Sharjah?

Al Nahda is considered one of the few areas that is popular for renting apartments. The reason behind its popularity is its location, which is next to Dubai's border. This appeals to many residents who commute to Dubai for work as living here tends to cut down their commute time dramatically. Next on the list is the community of Muwaileh. It's popular for its rental rates, which are considered one of the cheapest in Sharjah. Next on the list is the community of Al Taawun. This is an area that is close to Qanat Al Qasba, a popular tourist attraction in Sharjah. The area has several cafes, restaurants and other places of interest.

What is the Lifestyle in Sharjah like?

When residing in Sharjah, residents will not have to compromise on their standard of living despite paying less in rent. Sharjah has around 38 fully-accredited schools that deliver K to 12 educational content. However, not all schools are on the same level. Accordingly, one of the most popular schools in Sharjah is the ASPAM Indian International School. This school follows an Indian CBSE education system. For those parents who prefer to educate their children with an American curriculum, there is Al Khaleej International School. Another top rated school that offers both IGCSE and British curriculum is Providence English School. This school is situated in Muwaileh Area. For those who are ready to start their higher education or need to continue with their universities studies, Sharjah has some of the best universities found in all of UAE. For instance, the American University in Sharjah is accredited by the Middle States Commission on Higher Education which is a regional accrediting agency in the United States. This means that the university holds the gold standard in higher education. Other universities in Sharjah include Khalifa University and the University of Sharjah. The nightlife in Sharjah is also nothing short of exciting. For instance, one of the major landmarks in Sharjah is Blue Souq. Its unique architectural design, consisting of blue tiles, makes it one of the most interesting places to visit in Sharjah. This souq has over 600 retail shops that sell jewellery, clothing and other items. Another interesting place where one should visit with family is Arabian Wildlife Centre. This mini-zoo has nearly all local wildlife which is now rarely found in the wild. One can expect to see various species of canines, cats, rodents and various reptilian species. Although there are no bars or clubs in Sharjah, the emirate does have some of the best restaurants in the UAE. For those looking to dine at a moderately priced restaurant, they should visit Arjwan Restaurant located on Al Muntazah Street. For those who want to experience fine dining, they could pay a visit to Marasea Restaurant that serves contemporary and fusion dishes. This eatery is located in Sheraton Sharjah Beach Resort.

What are the Rental Price Trends in Sharjah?

A studio flat in Sharjah with 1-bathroom and around 400 sq. ft. of living area can be rented for the average price of AED 17k per annum, while the most popular floor plan for 1-bed flats will come equipped with 1 bath and 900 sq. ft. of total living space. A unit in this class will demand an annual rent of AED 22k. A 2-bed apartment equipped with 1 bath and 1,200 sq. ft. of floor space can be rented for a price as low as AED 38k per annum. Residential units with 3-bedrooms with around 2,400 sq. ft. of floor space will demand an annual rent of AED 36k per annum, while 4-bed flats in Sharjah can typically be rented for AED 80k per annum - these will come with 4 bathrooms and a total area of 3,500 sq. ft. In the villas category, one can choose from 3 to 6-bed villas. The average 3-bed unit with 5,000 sq. ft. of floor space can usually be rented for AED 90k in annual rent. For villas, a 4-bed house seems to be the most popular choice, which will typically come with 10,000 sq. ft. of floor space. 5-bed villas with a total living area of 13,000 sq. ft. will typically rent for AED 120k per annum, while 6-bed villas with similar square footage can demand an annual rent varying between AED 120k to AED 130k per annum. The average townhouse in Sharjah offers 4 bedrooms and 5 baths, all established on 3,000 sq. ft. of floor space and the most affordable property will cost AED AED 115k per annum. For those curious about the rental rates for penthouses in Sharjah, they will find that the typical 1-bed penthouse will be equipped with 1 bath and 1,100 sq. ft. of floor space. This will cost AED 29k per annum.