Last updated date:

Sat, 24 Sep 2022 15:39:53 GMT
16000 to 40000

AED

yearly
Al Rashidiya Towers, Al Rashidiya, Ajman

Apartment

SPECIOUS STADIUM VIEW BALCONY 2-BHK APARTMENT AT RASHIDIYA TOWERS

Ajman Clock Tower, Al Rashidiya, Ajman

Apartment

Luxurious apartments in Ajman Clock Towers, REF03

Ajman Clock Tower, Al Rashidiya, Ajman

Apartment

Luxurious apartments in Ajman Clock Towers , REF10

Ajman Clock Tower, Al Rashidiya, Ajman

Apartment

Luxurious apartments in Ajman Clock Towers , REF06CK

Al Rashidiya 2, Al Rashidiya, Ajman

Apartment

1 Bhk with (Extra 1 month free) No commission.

Ajman Clock Tower, Al Rashidiya, Ajman

Apartment

Luxurious apartments in Ajman Clock Towers REF04

The Icon Casa 2, Al Rashidiya 3, Al Rashidiya, Ajman

Apartment

Brand New Apartment | Flexible Payment Terms

Geepas Building 3, Al Rashidiya 2, Al Rashidiya, Ajman

Apartment

No Commission | Spacious 2BHK | Great Deal!!!

Al Rashidiya Towers, Al Rashidiya, Ajman

Apartment

-HOT DEAL 2-BHK FOR RENT IN RASHIDIYA TOWER, AJMAN. -

Al Rashidiya Towers, Al Rashidiya, Ajman

Apartment

Rashidia Tower: Spacious 2 Bed Hall 1566. Sqft near Football Stadium

Al Rashidiya 3, Al Rashidiya, Ajman

Apartment

Spacious 1BHK available near Ajman 1 Towers, Ajman, Al Rashidiya 3

Al Rashidiya 2, Al Rashidiya, Ajman

Apartment

19,000/-AED. 1BHK AT RASHIDIYA TOWER WITH OPEN VIEW

Al Rashidiya 1, Al Rashidiya, Ajman

Apartment

Apartments for rent

Al Rashidiya Towers, Al Rashidiya, Ajman

Apartment

HOT DEAL. . . 1BEDROOM APARTMENT FOR RENT IN AL RASHIDIYA TOWERS, AJMAN DOWNTOWN.

Al Rashidiya 2, Al Rashidiya, Ajman

Apartment

WITHOUT COMMISSION & 1 MONTH FREE - 1 BHK Apartment w/ 1 Balcony Available for Rent in Al Atlal Building, Rashidiya 2

Al Rashidiya 2, Al Rashidiya, Ajman

Apartment

WITHOUT COMMISSION & 1 MONTH FREE - 2 BHK Apartment Available for Rent in Al Atlal Building, Rashidiya 2, Ajman

Al Rashidiya Towers, Al Rashidiya, Ajman

Apartment

OFFERED 2-BHK APARTMENT FOR RENT AT RASHIDIYA TOWERS

Al Rashidiya Towers, Al Rashidiya, Ajman

Apartment

BEST 1-BHK JUST AT 19,000 /-AED. (1115. sqft) AT RASHISIYA TOWERS

Ajman Clock Tower, Al Rashidiya, Ajman

Apartment

Luxurious apartments in Ajman Clock Towers , REF05

Al Rashidiya Towers, Al Rashidiya, Ajman

Apartment

A room and a hall in Al Rashidiya Towers with 2 bathrooms and a balcony and distributed with an area

Crystal Plaza, Al Rashidiya 3, Al Rashidiya, Ajman

Apartment

1 Months free No Comission !! 2 Bedroom apartment for rent in Al Rashidiya 3

Al Rashidiya Towers, Al Rashidiya, Ajman

Apartment

1 BHK APARTMENT FOR RENT IN RASHIDHIYA TOWER AJMAN. -

Al Rashidiya Towers, Al Rashidiya, Ajman

Apartment

-Best Deal In Town !!! 2- Bedrooms For Rent In Rashidiya Tower. -

Ajman Clock Tower, Al Rashidiya, Ajman

Apartment

Luxurious apartments in Ajman Clock Towers , REF06SO
Find homes by commute time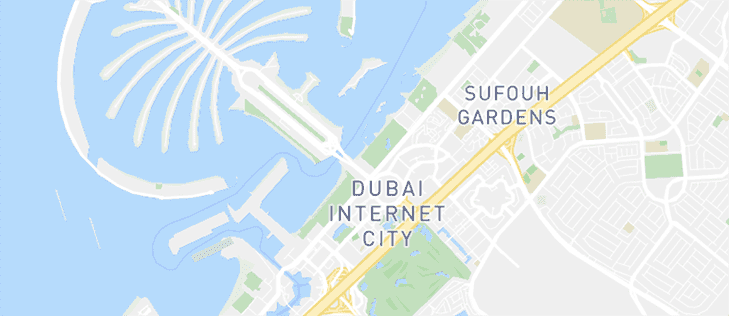 See Listings on the Map
Explore the area
Be the first to hear about new properties
Renting a Property in Al Rashidiya
Dubai needs no introduction - it is a place that's known for its superior constructions and architecture, be it a tower or a small house in a residential community. Real estate in Dubai has been booming with innovative developments and complexes. Amongst these developments lies Al Rashidiya community, a residential project located in the Eastern region of Dubai and in close proximity to Dubai International Airport. All the main road networks surround the community including Al Khawaneej to the north, Nad Al Hammar to the west and E 311 Emirates Road to the east. This suburban area of Dubai is well-known for large villas with a mixed, cultural environment.
Types of Properties in Al Rashidiya
Al Rashidiya community predominantly comprises big villas offering a suitable accommodation option to large families looking to rent a property in Dubai. The villas for rent around here boast a unique floor plan and high-quality construction featuring 3 and 4-bedroom options. A 3BHK house in Al Rashidiya has a living area that ranges between 2,000 sq. ft. to 4,465 sq. ft. comprising three spacious bedrooms, three en-suite bathrooms, a large balcony and a furnished kitchen. Large double glazed windows keep the heat at bay and sunlight lights up the house, giving it a cosy atmosphere. Likewise, a 5-bed villa comes with five spacious bedrooms and en-suite bathrooms with good sanitary fittings. Ultra-modern kitchens are all well-fitted with stylish cabinets, marble countertops and cooking ranges of reputable brands. You can expect a nice combination of Mediterranean architecture with contemporary interior designs. The commercial spaces up for rent include modern offices and warehouses spanning across 800 sq. ft. to 900 sq. ft. and 1,500 sq. ft. to 40,000 sq. ft. respectively.
Rental Price Trends for Properties in Al Rashidiya
Al Rashidiya offers residents an essence of Dubai's luxuries at affordable prices. The properties for rent are good for those on a budget where you can expect the rental range of standard 3-bedroom villas to be between AED 110,000 and AED 180,000. The rent of a typical 4-bedroom house would be around AED 140,000 which is much lesser than the rental cost of properties in the rest of the emirate. The mentioned rental amounts are to be paid on an annual basis while some agents also offer flexible payment schedules.
Popular Areas in Al Rashidiya
The key areas of Al Rashidiya community include Rashidiya Metro Station, Al Rashidiya Police Station and Union Cooperative Society. Rashidiya and Bin Sougat Centre make for the two of the most popular shopping centres where tenants get to spend some time at the groceries and eat-outs. Al Rashidiya Al Kabeer Mosque is located on Airport Road where worshippers from all around the residential communities offer prayers in complete peace and tranquillity. It is located adjacent to Dubai Festival City that's the biggest entertainment area and a modern business district of Dubai, holding a massive mall, food courts, fashion outlets and European restaurants. The residents usually visit the city when the Annual Festival of Literature takes place, to attend workshops and poetry readings.
Reason for Renting in Al Rashidiya
Al Rashidiya is a community that's away from the hustle and bustle of city life yet close to key destinations and attractions of Dubai. It has a vibrant and absolutely chic lifestyle with close-knit communities where families mostly know their neighbours well. The community has reputable schools, colleges, healthcare centres and entertainment spots within the reach of the residents.