Last updated date:

Sun, 25 Sep 2022 04:07:43 GMT
305000 to 7000000

AED
Millennium Binghatti Residences, Business Bay, Dubai

Apartment

Fully furnished/Stunning Burj view / +Maid room

ACES Chateau, JVC District 11, Jumeirah Village Circle (JVC), Dubai

Apartment

Beautiful 1 bhk with study

Jumeirah Gate Tower 2, The Address Residences Jumeirah Resort and Spa, Jumeirah Beach Residence (JBR), Dubai

Apartment

Full Sea View | Fully Furnished | Serviced Unit

Laya Residences, JVC District 10, Jumeirah Village Circle (JVC), Dubai

Apartment

1 bedroom apartment with Study | Spacious and elegant | Call now for more details!

Bermuda Views, Dubai Sports City, Dubai

Apartment

SPACIOUS STUDIO| HOT DEAL|VACCANT

Sadaf 7, Sadaf, Jumeirah Beach Residence (JBR), Dubai

Apartment

2 Bedroom | Fully Furnished | Marina Views

The Lofts Podium, The Lofts, Downtown Dubai, Dubai

Apartment

Upgraded | Exclusive | Vacant | 1035 SqFt

The Pinnacle, Dubai Hills Estate, Dubai

Apartment

Brand New | Large Terrace | High End Furnished

Plazzo Heights, JVC District 10, Jumeirah Village Circle (JVC), Dubai

Apartment

Brand New | 4 Years Post-Handover Plan | Ready to Move In

The Torch, Dubai Marina, Dubai

Apartment

Fantastic 3 bed Duplex High floor with great views

FIVE Palm Jumeirah, Palm Jumeirah, Dubai

Apartment

Exclusive | Largest 2 Bed | VOT | High ROI

Safi 1, Safi Apartments, Town Square, Dubai

Apartment

BEST PRICE | STUDIO | LAUNDARY+PARKING | SAFI

Joya Verde Residences, JVC District 11, Jumeirah Village Circle (JVC), Dubai

Apartment

Std Apartment | Ready to move | Best offer | Call now for more details

Al Murjan Tower, Dubai Marina Towers (Emaar 6 Towers), Dubai Marina, Dubai

Apartment

Rare 1+Study|Fully Upgraded|Vacant|High Floor

Studio One Tower, Dubai Marina, Dubai

Apartment

Big layout | Fully furnished | Vacant on transfer

Jumeirah Gate Tower 1, The Address Residences Jumeirah Resort and Spa, Jumeirah Beach Residence (JBR), Dubai

Apartment

Panoramic Views | Luxurious 2 Bedrooms + Maids room | Fully Furnished

Beverly Residence, JVC District 13, Jumeirah Village Circle (JVC), Dubai

Apartment

Amazing price | Ready to move | Luxurious and Spacious Std apartment | Call now!!

Centrium Tower 4, Centrium Towers, Dubai Production City (IMPZ), Dubai

Apartment

Spacious | High Floor | Maid\'s | 2 Parking

Damac Maison The Distinction, Downtown Dubai, Dubai

Apartment

Burj Khalifa View / Fully Furnished / Mid Floor

Bellevue Tower 1, Bellevue Towers, Downtown Dubai, Dubai

Apartment

Big layout | High ROI | Multiple Options

Horizon Tower, Dubai Marina, Dubai

Apartment

Fully Upgraded | 4 Bedroom Apt | Vacant

Marina Wharf I, Marina Wharf, Dubai Marina, Dubai

Apartment

Sea View | Vacant On Transfer | Prime Location

Vida Residence Downtown, Downtown Dubai, Dubai

Apartment

Well Kept Family Haven In Highly Regarded Location

Laya Residences, JVC District 10, Jumeirah Village Circle (JVC), Dubai

Apartment

Fully Furnished | Ready to Move in | Spacious 1 bedroom| Great Deal
Find homes by commute time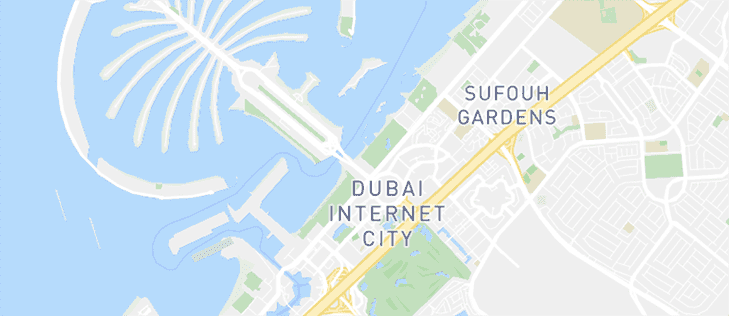 See Listings on the Map
Explore the area
Be the first to hear about new properties
All about Buying an Apartment in Dubai
Dubai is home to some of the most unique addresses in the world. The emirate's prospering property market is popular with both investors and renters. This fast-growing city is also known to be one of the most desired places to live in the world due to its reasonably priced accommodation, access to premium facilities and quality of life in terms of personal and financial safety. Another reason Dubai is a popular location to invest in is due to the high return on investment (ROI) provided from an apartment for sale in Dubai. These are some of the reasons why the city attracts millions of visitors annually and is home to residents of over 200 nationalities. Those looking to invest in Dubai can see the city has much to offer when it comes to the real estate industry, especially from its world-record breaking skyscrapers.
Freehold vs Leasehold Property in Dubai
Dubai's freehold market is divided into two categories, based on whether it is freehold property exclusively for UAE or GCC Nationals or if it is a freehold property which can also be purchased by an expat or foreign investor. With the freehold law being passed in 2002, expats and foreign investors can buy property in Dubai in designated freehold areas. A freehold property refers to a purchase agreement where an investor owns the property and the land it stands on.
Flats for sale in Dubai are generally sold as commonhold properties. A commonhold property is when multiple investors own different flats in a building and collectively pay fees for maintaining common areas. These fees are known as service charges and are usually collected by the building owner/developer. Commonhold properties are similar to freehold properties where you can rent, sell and inherit a commonhold apartment in Dubai.
Popular freehold areas for expats looking for apartments in Dubai for sale include Palm Jumeirah, Downtown Dubai and Dubai Marina. Those looking for affordable freehold apartments in Dubai can find them in Jumeirah Village Circle (JVC), Town Square, International City and Liwan. Freehold areas popular with GCC and UAE Nationals include Deira, Al Qusais, Al Nahda and Dubai Silicon Oasis.
Leasehold properties, also referred to as long term lease or usufruct properties, are those sold on a leasehold basis, which is where the investor will be granted the rights of a property for a fixed term ranging from 10 to 99 years. Leasehold properties cannot be bought outright and must be leased from a UAE or GCC National landlord. When the lease expires for leasehold property, the ownership of the purchased property is reverted back to the freeholder. Most areas which offer leasehold properties for expat ownership are those set up to be freehold areas for GCC and UAE Nationals only such as Deira and Dubai Silicon Oasis.
Leasehold and freehold areas are determined by the government and are subject to change.
Types of Apartments in Dubai
When it comes to the available inventory of flats for sale in Dubai, there are many different options to consider. While tenants generally choose from commonly available properties, investors have more options when it comes to properties available for sale, including duplexes, lofts and penthouse units.
While these are all ready to move into properties, investors can also choose to look at off-plan flats in Dubai. Off-plan units are generally sold directly from the developer before they are even built, typically on a payment plan. This makes the price for these apartments much more affordable compared to ready properties especially since the downpayment is much lower than the 20% average common in the secondary market. Popular areas with off-plan properties include Downtown Dubai, Akoya Oxygen, Meydan City and Mohammed Bin Rashid City.
Those looking to invest in the apartments in Dubai have plenty of options to choose from. The apartments in Dubai for sale range from studio to 5-bedroom units with prices ranging from AED 160k to AED 58M. Most apartments in Dubai come with a maid's room, a laundry room, a terrace or a balcony and a storeroom. Apartment buildings offer amenities such as shared gyms, swimming pools, kid's play areas and covered parking spaces. Luxury buildings have other amenities such as rooftop gardens, jogging tracks, sports courts, event spaces and much more.
Apart from the regular single floor apartment units, there are speciality duplex and triplex units (spread over two and three floors of an apartment building), hotel apartments for sale (which enjoy access to the hotel's amenities) and luxury penthouses. Some of the apartments for sale in Dubai also come furnished with designer furniture from brands like Versace, Fendi and Armani Casa.
Popular Areas to Buy Apartments in Dubai
Some of the most popular areas to buy apartments in Dubai consist of a mix of luxury and affordable neighbourhoods. Luxury apartments are found in areas such as Palm Jumeirah, Downtown Dubai, Dubai Marina, The World Islands, Jumeirah Bay Island and Jumeirah Beach Residence (JBR). Affordable communities with apartments for sale include Al Mamzar, Dubailand, International City, Liwan and Town Square.
Sales Trends for Flats in Dubai
Dubai flats for sale include studio units priced from AED 160k to AED 2.1M with the higher-priced units found in areas such as Palm Jumeirah and The World Islands. 1-bedroom flats for sale in Dubai cost upwards of AED 239k in neighbourhoods like Dubailand and can go up to 6M in The World Islands. 2 BHK flats in Dubai can be bought for prices of over AED 440k in communities such as Liwan and AED 720k in Dubai Marina. The 3-bed Dubai apartments for sale are generally priced above AED 680k in Dubai Silicon Oasis and can go all the way up to AED 58M in Palm Jumeirah. The highest price for a 4-bed flat for sale in Dubai is AED 37M in Business Bay. 5-bedroom apartments in Dubai range from AED 2.1M to AED 45M, with many of the properties found in Downtown Dubai.
ROI for Apartments for Sale in Dubai
Dubai is known to offer healthy rental yields for those who choose to invest in the emirate. The highest ROI is offered in areas such as International City, Dubai Silicon Oasis (DSO) and Jumeirah Lake Towers (JLT). The ROI in International City is 9%, DSO offers a rental yield of 8.2% and JLT has an ROI of 7.9%. The Dubai apartments for sale in areas such as Downtown Dubai, Dubai Marina and Palm Jumeirah all offer a good ROI of over 5.4%.
How to Buy an Apartment in Dubai?
The first step when it comes to buying an apartment in Dubai is to search for your desired property. The filters on Bayut help to tailor the selection according to your requirements. If you are an expat, then the question of can I buy an apartment comes up, expats can buy apartments in freehold areas for all nationalities. Once you have selected an apartment to invest in and spoken to the seller, the next step is for the buyer and seller to agree on the terms of the sale through a Memorandum of Understanding (MOU) which is signed by both parties. When signing an MOU the buyer has to pay a deposit for the property, which is generally calculated to be 5% to 25% of the property value. Then a No Objection Certificate (NOC) needs to be issued from the developer after which the Dubai Land Department (DLD) will transfer the ownership. If an investor is considering getting a mortgage, then the respected banks will need to get involved.
Costs Associated with Buying an Apartment in Dubai
As per the rules from the Dubai Land Department (DLD), the buyer is required to pay a registration fee of 4% of the property value for all properties, irrespective of whether it is ready or off-plan. On top of the 4%, there are also administrative fees which can be a maximum of AED 5k. Another cost when buying an apartment in Dubai is the agency commission. Normally, you would also hire a broker/real estate agent, and the general rule for their commission is 2% but this can be negotiated with your agent. Those who are using conveyancing services will also have to pay that fee. It is used to authenticate the legal and financial process of transferring the title deed. This is generally 1% of the property value. Since the introduction of VAT in 2018, all the above-mentioned charges are also subject to the 5% VAT charge.
If you want to buy a flat in Dubai, another charge to be considered is the annual service charges which are prorated charges for that year, payable by all apartment owners. The service charges are payable to the developer of the building and are regulated by the DLD to protect both parties. Service charges range anywhere from AED 10 per sq.ft to AED 45 per sq.ft. This depends on the location and the quality of your building.
A separate charge for those looking to buy an apartment in Dubai is the district cooling/chiller charge for the air-conditioning and cooling of the unit. The owner generally takes care of this charge and it is payable every month. The main district cooling suppliers in Dubai are Emicool and Empower.