Last updated date:

Mon, 26 Sep 2022 06:23:12 GMT
630000 to 984233

AED
Nad Al Sheba 1, Nad Al Sheba, Dubai

Apartment

5 min from Downtown Dubai| Investor Deal!

Nad Al Sheba, Dubai

Apartment

NEW BRAND||STUDIO UP FOR SALE

Sobha City, Nad Al Sheba, Dubai

Apartment

1 BED ROOM BRAND NEW OFF PLAN FOR SALE

Sobha City, Nad Al Sheba, Dubai

Apartment

New Launch I 50% DLD Waiver I No Service Charge
Recommended properties based on your last searches
Find homes by commute time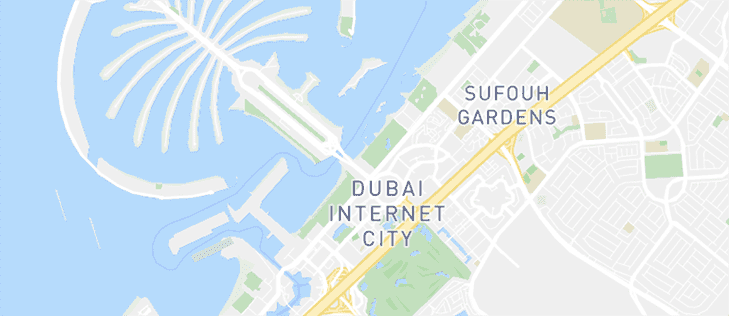 See Listings on the Map
Explore the area
Be the first to hear about new properties
Buying an Apartment in Nad Al Sheba
If you have plans to rent or buy property in Dubai then this is the best time to do so. For the past decade, Dubai has managed to become a standard for urban living with sky-piercing buildings and fast-moving lifestyles. Almost every residential community in Dubai is famous for a renowned landmark, which adds a special feature to the overall package. One such locality in Dubai is Nad Al Sheba, which is popular for its famous racecourse. Divided into 4 sub-communities, Nad Al Sheba properties have attractive apartments for sale.
Types of Apartments in Nad Al Sheba
Nad Al Sheba has studios, 1 and 2-bedroom flats. The units are no more than 1,500 sq. ft in area. The average area for studio apartments for sale in Nad Al Sheba is between 330 sq. ft and 400 sq. ft, while the area range for both 1 and 2-bedroom apartments is between 470 sq. ft and 1,434 sq. ft. These apartments are provided with all the basic necessities, including a steam room, sauna, BBQ area, shared gym, shared pool, playground for children and a balcony for that fantastic view of the landmark. Nad Al Sheba apartments for sale are a great investment because these are luxury properties with world-class projects in close proximity and famous localities nearby.
Sale Price Trends for Apartments in Nad Al Sheba
Nad Al Sheba 1 is a more popular sub-community as compared to the remaining options in Nad Al Sheba. It has a higher number of studio apartments than 1 and 2-bedroom units. The average price range of studio apartments for sale in Nad Al Sheba is between AED 300,000 and AED 535,000, while the average sale price for a 1-bedroom apartment in Nad Al Sheba is AED 738,000. For a 2-bedroom apartment the rate is AED 850,000. Each property has either 1 or 2 bathrooms, while a 2-bedroom flat comes with extra perks such as a laundry room, a storage area, and a jacuzzi. The residential community also has a concierge and separate laundry services as well.
Lifestyle in Nad Al Sheba
Nad Al Sheba is located in the south of Dubai Creek and is surrounded by famous landmarks such as the Nad Al Sheba Racecourse, which hosted the 2009 Dubai World Cup. With these locations near the apartments for sale in Nad Al Sheba, your lifestyle will automatically be quite lively, busy and full of entertainment. There are other appealing locations within Nad Al Sheba like the palace of Hamdan bin Mohammed bin Rashid Al Maktoum situated in Nad Al Sheba 1, which can turn out to be an amazing chance of witnessing the magnificence of the Arabian royalty lifestyle. Living and buying property in Nad Al Sheba will also give you an opportunity to feast your eyes on the breathtaking Dubai Millenium and Essence of Dubai, which are rare breeds of racehorses kept in the stables located in Nad Al Sheba 2.
Reasons for investing in Nad Al Sheba
Apartments in Nad Al Sheba will prove to be a smart investment given the fact that they are near some of the best entertainment places in Dubai. This includes the grand Dubai Mall, which is only 10 minutes away. Moreover, Dubai International Airport which conveniently sits at a distance of 15 minutes and Mall of the Emirates is only 20 minutes away. This automatically puts you at an advantage of having mega malls in close proximity as well as an airport for frequent travelers. Despite its many offering you can still want to branch out a bit. If you want to explore the city then you can catch a ride to the famous Dubai Festival City and the ever-promising The Lagoons, which will give you a change of pace.