Last updated date:

Sat, 24 Sep 2022 18:25:06 GMT
639000 to 4399999

AED
Al Ramtha, Sharjah

Villa

Luxury villa for sale in Sharjah

Sharjah Sustainable City, Sharjah

Villa

Save 50% on Your Water and Electricity Bills - Large Villa - Easy Payment - 5 Years Service Charge Free

Kaya, Masaar, Al Tai, Sharjah

Villa

Exclusive I 4BR Standalone Forest Villa - Private Pool - Distress Deal - Kitchen Appliances - Kaya

Sharjah Sustainable City, Sharjah

Villa

Luxury Finishing - Big Layout - 5 Years Service Charge Free

Al Zahia, Muwaileh, Sharjah

Villa

Freehold villas for sale in Sharjah | 3 bedroom villa | In City Center Al Zahia, with installments of 3 years | Al Futta

Al Ghafia, Sharjah

Villa

Villa for Sale AlGhafia Sharjah With airconditioners special location corner Near the park QarStreet

Sharjah Sustainable City, Sharjah

Villa

Villas for sale in Sharjah freehold | 3 bedrooms | Monthly installments of 4000 dirhams for 25 years | Free Maintenance

Sharjah Sustainable City, Sharjah

Villa

own your SMART VILLA in Sharjah with only 10% down payment and competitive prices NO COMMISION

Sharjah Sustainable City, Sharjah

Villa

Smart Villas in Sharjah /10% down payment /free maintenance fees / equipped kitchens /monthly installments

Shoumous Residential Complex, Sharjah Garden City, Sharjah

Villa

standalone villa 4 bed / with vast area of 5000 sq. ft. / by installments over 7 years directly from the developer

Kaya, Masaar, Al Tai, Sharjah

Villa

Freehold villas for sale in Sharjah | 4 bedrooms | private pool | down payment 5% | 5000 monthly installments up to 25 y

Kaya, Masaar, Al Tai, Sharjah

Villa

5% DP 3BR|LOW PRICE |PRIME LOCATION|BRAND NEW |LUX

Hayyan, Barashi, Sharjah

Townhouse

10% down payment - 1% installments plan- zero commission

Al Zahia, Muwaileh, Sharjah

Villa

Corner 4B/R Semi-detached | Ready to Move | Al Zahia

Sharjah Sustainable City, Sharjah

Villa

villa for sale in rahmania al sharjah with 7000 monthly payment

Nasma Residence, Al Tai, Sharjah

Villa

Brand New 5 BHK | Signature Villa | Very Luxurious |Ready to move

Al Mamsha, Muwaileh, Sharjah

Apartment

1% monthly installment for 100 months | Own your unit without down payment | Huge investment opportunity| No commission

Shoumous Residential Complex, Sharjah Garden City, Sharjah

Villa

Villas for sale In Sharjah / the cheapest price per foot / installments of 88 months / 15 minutes to dubai

Al Zahia, Muwaileh, Sharjah

Villa

Ready Five Bedroom Villa, 7,860 sqft plot, Nargish, Zahia, Sharjah

Sharjah Sustainable City, Sharjah

Villa

4 bedroom villa in Sharjah / down payment only 10% / free service fee for 5 years / solar energy system

Kaya, Masaar, Al Tai, Sharjah

Villa

5% DP 4BR|LOW PRICE |PRIME LOCATION|BRAND NEW |LUX

Sharjah Sustainable City, Sharjah

Townhouse

3BR Ready to move / LAST UNIT / SAVE UP TO 70% IN YOUR BILLES

Sharjah Sustainable City, Sharjah

Townhouse

Ready to move | Save 50% Elictricty and water bills!

Nasma Residence, Al Tai, Sharjah

Townhouse

Brand New 2BR + Maids Room TH | Vacant |Ready to Move | 1 M |
Find homes by commute time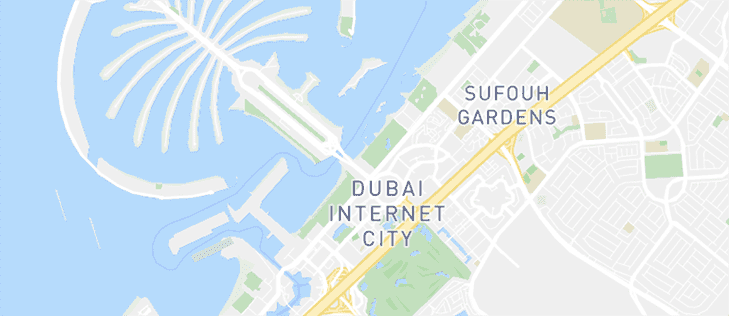 See Listings on the Map
Explore the area
Be the first to hear about new properties
Buying a Property in Sharjah
If you're dreaming of buying your own property in the United Arab Emirates (UAE), luckily Sharjah has many freehold properties at affordable rates. Whether one is looking to buy an apartment or a villa, Sharjah can be the perfect option for many first-time buyers. For those who are unfamiliar with Sharjah, it is one of the seven emirates that make up the UAE. Sharjah is a moderately populated emirate, with a population of 1.4M residents. According to a census data published in November 2008, nearly 175,000 residents are local Emiratis while the rest are expats. Sharjah has nearly 769k residents between the ages of 20 and 39. It is most popular with middle-class expats who often reside in the emirate because of the cheaper property prices. A large majority of these people work in Dubai and commute between the two emirates on a daily basis.
Types of Properties in Sharjah
In Sharjah, one will find properties in all categories. There are a number of apartments in Sharjah that are up for sale. The most popular units come in the form of a 1-bed flat, with 1 bath and around 479 sq. ft. of floor space. In the villa category, 3-bed houses in Sharjah are most in-demand, with the typical house offering 4 baths and a total space of 2,000 sq. ft. For investors interested in buying Sharjah townhouses, the most popular floor plan includes 2 beds, 2 baths and 1,500 sq. ft. of floor space. There are also luxury penthouses for sale within Sharjah where the most popular unit comes with 4 beds, 4 baths with 6,558 sq. ft. of floor space. For those looking to buy a villa within a dedicated compound in Sharjah, they will find that the most popular unit comes with 5 bedrooms, 6 baths and 8,554 sq. ft. of floor space. If you're looking for commercial properties, one can find offices with floor sizes ranging from 3,000 sq. ft. to 24,000 sq. ft. For those looking to buy a shop in Sharjah, the most popular layout comes with 2,000 sq. ft. of showroom floor space.
Popular Areas of Sharjah
Flats in Al Jada seems to be a top choice for investors. Unlike most communities in Sharjah, Al Jadah is a new community which is still under development. The community is to the northwest of Sharjah International Airport and just north of the American University of Sharjah. The two main roads that intersect these communities are E311 and E88. The most popular floor plan for apartments in Al Jadah is a studio flat. For those looking to buy villas, Al Tai villas are considered the most popular. The community is 30 kilometres south of Downtown Sharjah. One of the plus points of this community is that it is situated right next to the border of Dubai. The main road linking this community with Dubai is E611. In Al Tai, the most in-demand villas will ideally come with 2-beds.
Lifestyle in Sharjah
A wide majority of Sharjah residents work in Dubai. For them, living in Sharjah comes with multiple benefits. Apart from affordable property prices and considerably larger homes, the culture of Sharjah is most suitable for middle-class expat families who prefer a more family-friendly environment. The environment is more conservative when compared to Dubai and most people love to live in Sharjah because it is true to its heritage. Generally, the cost of living in Sharjah is much cheaper, which means that it groceries, schools and restaurants are all a lot more affordable. This emirate is home to some world-class malls, such as Sharjah City Centre and Sharjah Mega Mall which are the most popular malls in the emirate. Sharjah also has some of the best healthcare facilities that are JCI certified (gold standard in healthcare facilities). Some of these medical facilities are Al Qasimi Hospital, Al Zahra Hospital, Al Dhaid Hospital and 15 other hospitals. For primary education, parents will find that Sharjah is home to some of the top primary schools in the UAE. Some examples include Delta English School which has been operating in the emirate for 25 years, Al Khaleej International Private School, Scholars international School and American School of Creative Science. There are also several options for higher education, such as the University of Sharjah, the American University of Sharjah and Al Qasimia University.
Sale Trends for Properties in Sharjah
Most popular apartments in Sharjah are 1-bed flats which will demand an average price of AED 550k. On the other hand, the most-in-demand villa in Sharjah costs around AED 1.8M. A 2-bed townhouse will cost around AED 899k. For those looking to buy their own office, they can expect to pay a price of AED 800k for a 3,000 sq. ft. office, while a much-larger office with 24,000 sq. ft. of floor space will cost around AED 6.5M.