Last updated date:

Sat, 25 Jun 2022 12:44:09 GMT
11000 to 38000

AED

yearly
Abu Shagara, Sharjah

Apartment

LIMITED FLATS AVAILABLE FOR 2BHK CORNER AT TEH BACK OF MEGAMALL

Dar Al Aman Building, Abu Shagara, Sharjah

Apartment

SPECIOUS 2BHK ONLY 28K - KING FAISAL ROAD, ABU SHAGARAH

Abu Shagara, Sharjah

Apartment

3 Bedrooms Apartment For bachelors in Abu Shagara, Sharjah

Abu Shagara, Sharjah

Apartment

Family Building Specious 2BHK with Balcony

Abu Shagara, Sharjah

Apartment

Chiller Free 2 Bedroom with Separate hall near King Fiasal Road Abu Shaghara

Abu Shagara, Sharjah

Apartment

For annual rent two rooms and a hall - a great location - close to all services

Abu Shagara, Sharjah

Apartment

2 Months Free | 12 cheques | Abu Shaghara

Abu Shagara, Sharjah

Apartment

HUGE STUDIO FLAT+SEPARATE KITCHEN

Abu Shagara, Sharjah

Apartment

CHEEP PRICE STUDIO FLAT

Abu Shagara, Sharjah

Apartment

1 Bedroom - Central AC ( Abu Shagarah ) - 25,000 - prime location - LULU exchange building

Abu Shagara, Sharjah

Apartment

Apartment for rent in Abu Shagara area - Sharjah - large area - lively area - steps from King Faisal Street and very close to Jubail market

Abu Shagara, Sharjah

Apartment

Golden offer, 2 Bedroom Flat with 2 Month Free

Abu Shagara, Sharjah

Apartment

2BHK / DIRECT FROM OWNER / NO COMMISSION / IDEAL LOCATION

Al Marwa 2 Building, Abu Shagara, Sharjah

Apartment

All Electricity + Chiller Free Very big Size Studio

Abu Shagara, Sharjah

Apartment

One Month Free / 3BHK - BEHIND MEGAMALL - FLOWER TOWER - BUDANIQ

Abu Shagara, Sharjah

Apartment

Spacious apartments with open views of the main street.

Abu Shagara, Sharjah

Apartment

STUDIO FLAT CHEAP PRICE WITH CENTRAL AC

Abu Shagara, Sharjah

Apartment

SPACIOUS STUDIO FLAT+CENTRAL AC

Abu Shagara, Sharjah

Apartment

Sharjah Abu Shagara close to King Faisal and Nesto and Day to Day

Abu Shagara, Sharjah

Apartment

One Month Free / 2 BHK In Premuim Location Close to Mega Mall

Abu Shagara, Sharjah

Apartment

ONE (1) BEDROOM FOR RENT

Abu Shagara, Sharjah

Apartment

TWO (2) BEDROOMS FOR RENT

Abu Shagara, Sharjah

Apartment

One Month Free 2BHK + Balcony

MB Abu Shagara Building, Abu Shagara, Sharjah

Apartment

Brand New Building 2 Bhk with Balcony Open View Rent 30k By 6 Payment and 1 Month Free Offer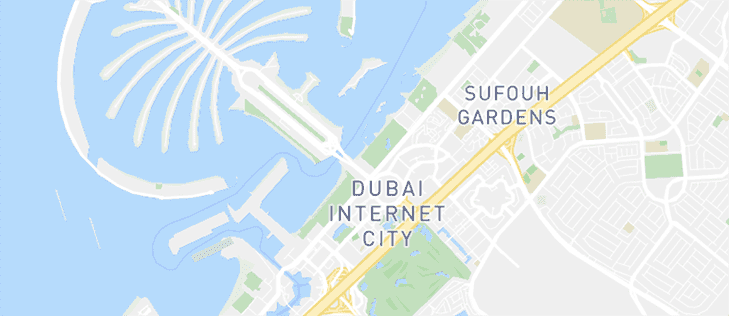 See Listings on the Map
Explore the area
Be the first to hear about new properties
Popular Rental Searches for Properties in Abu Shagara
Renting a Property in Abu Shagara
Sharjah is full of typical Arabic and Emirati landmarks and properties. This low-key beautiful emirate is different from the others in a way that it has its own conservative personality and a cosy feel which residents adore the most. For these reasons, the real estate market around here is booming and the properties in Sharjah are widely available for rent and investment. Abu Shagara is one of the famous districts in Sharjah housing a mix of residential properties and commercial spaces. It is located adjacent to Khalid Lake while the Industrial Area 4 lies on another side.
Types of Properties in Abu Shagara
The locality is pure residential heaven with apartment buildings lined on both sides of the road. The apartments in Abu Shagara are greater in number than any other property. Those looking for an area with a wide range of apartments to choose from can look into these properties. One will find a variety of 1BHK to 2BHK units as well as a few studio apartments. 1-bedroom apartments have plot sizes that range between 500 sq. ft. and 720 sq. ft. while 2BHK units will offer living spaces that range anywhere between 900 sq. ft. and 1,500 sq. ft. The buildings are well-maintained and they offer residents a cosy and comfortable environment. All apartments are centrally air-conditioned and furnished with high-quality decorations. Some tenants can also opt for ready-to-move furnished flats.
Rent Price Trends for Properties in Abu Shagara
The rent in Abu Shagara is paid on a yearly basis and can be paid through 4 to 6 cheques, as per convenience. The cost for a 1BHK unit begins at AED 17,000 and goes up to AED 36,000 max, per annum. Renting a 2-bedroom flat in Abu Shagara costs anywhere between AED 22,000 and AED 47,000 while the prices in rest of the real estate market are much higher. The rents of properties in Abu Shagara vary depending on the size of the covered area, location, and the number of rooms. One can compare the rental prices of these apartments with the price trends in Al Qasimia and properties in Al Wahda Street.
Popular Areas in Abu Shagara
Being located near King Faisal Road, inhabitants in the residential areas of Abu Shagara are closely connected to Dubai so it is better for working men and women to rent a property around here as it allows you to travel freely. Abu Shagarah Park is the major highlight of the city with a huge well-manicured garden where families come to unwind and spend quality time. There are a number of eateries and shopping stores scattered around the city including Saravanaa Bhavan, Vadakkan Pepper, Spicy Land, and Indian Palace. LuLu Hypermarket on Al Wahda Street has everything from grocery and restaurants to clothes and much more. Pink Building, Marwa Tower, Al Wafa Building, Galaxy Building, Sunrise City, and Abdul Aziz Building are some of the most popular apartment complexes in town.
Reasons for Renting in Abu Shagara
Renting in Abu Shagara is an ideal option for frequent travellers, professionals, and people on a budget. It is a family oriented location so you can be at peace on the go. Its closeness to King Faisal Road is a big plus and the availability of world-class amenities along with all the basic facilities is like a cherry on top. Due to mixed communities and a multi-cultural environment, it is also loved by expats.