Properties with floor plans
Properties for rent in Al Sajaa
Last updated date:

Thu, 29 Sep 2022 06:00:28 GMT
12000 to 20000

AED

yearly
Al Sajaa, Sharjah

Apartment

BRAND NEW STUDIO FLAT WITH CENTRAL A/C AVAILABLE IN AL SAJAA AREA NEAR TO BEAAH COMPANY

Al Sajaa, Sharjah

Apartment

Spacious Brand New Studio Flat Central Ac In Al Saja Industrial Area Sharjah

Al Sajaa, Sharjah

Apartment

BRAND NEW STUDIO FLAT WITH CENTRAL A/C AVAILABLE IN AL SAJAA AREA NEAER TO BEAAH COMPANY

Al Sajaa, Sharjah

Apartment

2 Month Free -Limited Time - Studio for Rent in Al Sajaa 1 Area - Best Price

Al Sajaa, Sharjah

Apartment

2 Months Free - Limited Time - 1 Bedroom for Rent in Al Sajaa 1 Area - Best Price
Find homes by commute time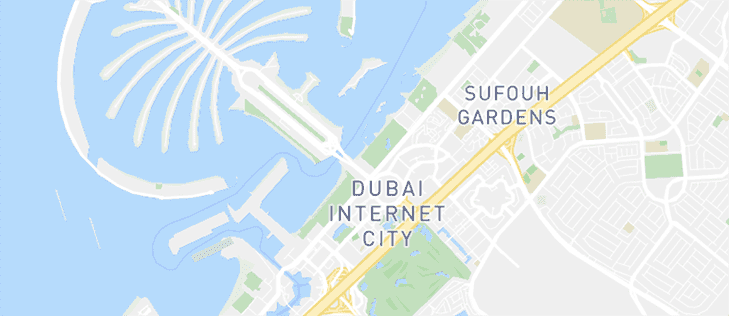 See Listings on the Map
Explore the area
Be the first to hear about new properties
Renting a Property in Al Saja
Sharjah is affordable, economical and offers modernly designed residential properties. It holds a lot of importance as it follows traditional Emirati culture. Sharjah has transformed its abandoned island into a residential and commercial landmass. Individuals who work in Dubai prefer living in Sharjah because the properties here are very affordable. There are various commercial areas in Sharjah, which offer many types of properties for rent as well. Al Saja is also a commercial area located in Sharjah, which offers different types of properties. Al Saja is also an industrial area and aims to become one of the largest industrial areas in the United Arab Emirates.
Types of Properties in Al Saja
Al Saja is an industrial area which has warehouses, labour camps, shops, commercial plots, and industrial land available on a rental basis. The warehouses for rent in Al Sajaa are fully insulated with a fire system, loading and unloading space, interlocking, CCTV monitoring and common washrooms for workers. The industrial land in Al Saja is suitable for commercial and industrial storage purpose and come with 3 phase power, water supply, office room, pantry, washrooms, fire system, and have a boundary wall. Most of the warehouses are also insured by the owner. The labour camps in Al Saja have over a hundred rooms with a capacity of accommodating five to six individuals. They have 21 washrooms and 2 big kitchens. Other amenities include parking spaces, waste disposal, storage areas, security staff, and laundry facility. Some labour rooms also offer ground plus a first floor. They offer facilities like a central air-conditioning system, central heating, elevator service, prayers rooms, kitchen, shower rooms, washrooms, car parking and regular maintenance by the landlord. There is a separate space for a first aid room as well. The properties have special facilities for disabled individuals. The commercial plot in Al Saja has a connection of 3 phase (15-20 KW) that can also be upgraded through SEWA. The yards of commercial plots comprise of office space and all the standards are met as laid by Civil Defense and Firefighting System. The shops in Al Saja are suitable to be used as cafeteria and canteen.
Rent Price Trend for Properties in Al Saja
Warehouses in Al Saja are available on rent starting from AED 30,000 to AED 154,370. Whereas, commercial plots' rent range from AED 85,000 to AED 540,000. The rent is fixed for 3 years but 2 months guarantee is also required from the tenant. A labour camp for rent in Al Saja ranges from AED 9,000 to AED 2,880,000 with a minimum contract period of 1 year and a security deposit of 5%. The agency fee is also applicable. Some labour camps can be rented on per room basis. AED 1200/room is the rental trend for labour camps. Rent of shops in Al Saja lies between AED 10,000 to AED 20,000. There is no tax on these properties but VAT is applied.
Popular Areas in Al Saja
The tenant can get easy access to Emirates Road from Al Saja. It is near to Sharjah National Lube. Also, Barashi Nursery, Gems Private High School, Sharjah Indian School, and Lucton School are closest to the location. Healthcare centres can be within the proximity of Al Saja. Al Hijrah Pharmacy and Yas Medical Center are a few minutes away. Al Mazaaj Cafeteria and Restaurant, Al Fayez Restaurant, Bait Al Bukhari, The Othamani Restaurant and Dairah Restaurant are the names of a few famous eateries in Al Saja.
Reasons for Renting in Al Saja
The properties in Al Saja come with easy rental terms. The rent is paid through yearly cheques. The properties are one of the most affordable ones in Sharjah. The regulatory framework and transparency of business are always considered as a top benefit for investors who want to rent or invest. Al Saja is a commercial area of Sharjah and it is aiming to be the largest industrial area of the United Arab Emirates. It is near Sharjah International Airport, Al Hamriyah Port and Free Zone which connects the Emirates on the west bank of the UAE making it a lot easier to reach ports and commercial markets.