Apartments for rent in World Trade Centre
Last updated date:

Thu, 22 Sep 2022 03:37:13 GMT
80000 to 80000

AED

yearly
World Trade Centre, Al Markaziya, Abu Dhabi

Apartment

3BHK for Rent in Khalifa Street Near World Trade Centre Mall
Recommended properties based on your last searches
Find homes by commute time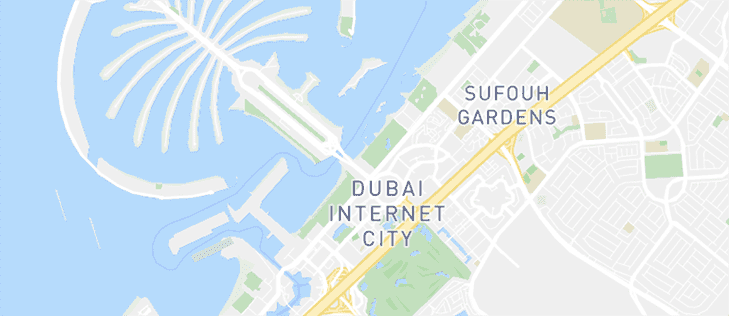 See Listings on the Map
Explore the area
Be the first to hear about new properties
Renting an Apartment in World Trade Cetre
Ask any Abu Dhabi resident whether they've driven on Corniche Road, and the answer will be a resounding yes! Thus, without any debate, Corniche Road is the most popular street in Abu Dhabi. Aside from being a hub for commercial and recreational activities, it is also considered home to some of the most sought-after real estate in Abu Dhabi. In the past, before all the developments took place in Abu Dhabi, the Corniche Area was home to groups of pearl divers who lived and work in this vicinity. Fast forward to today and it is a different story altogether. Instead of pearls, real estate has become the primary motive to live here. This area has also become a hub for tourist activities. This road stretches 9 kilometres in length with parks, restaurants, hotels and bars lined up along the coastline. There is also a stretch of bike pathways that encircles the Corniche Area properties.
Types of Apartments in World Trade Centre
World Trade Centre apartments will start from the 1-bed variety and go up in room sizes. Accordingly, 1-bedroom Apartments for rent in World Trade Centre will come with 2 baths and 861 sq. ft. of floor space. Slightly larger are the 2-bedroom apartments, which will come standard with 3 baths and 1,560 sq. ft. of residential floor-space. 3-bedroom units in World Trade Centre will come standard with 3 baths and 1,200 sq. ft. of floor space while 4-bedroom apartments will typically come with 5 baths and a living area of 2,852 sq. ft.
Rent Price Trends for Apartments in World Trade Centre
1- bedroom residential units renting rates will stay between the ranges of AED 95K to AED 109K while 2-bedroom flats in World Trade Centre rental prices will range between AED 114K to AED 140K. 3-bed residential units will range from AED 80K to AED 140K and last but not the least, 4-Bedroom Apartments in World Trade Centre will normally rent for an average amount of AED 220K. All these amounts are to be paid on a yearly basis. The variations in rates are contingent on location, area size and amenities as some flats will come fully furnished while others may have extra space.
Highlights of World Trade Centre
World Trade Centre offers residents beachfront living which not many people are fortunate enough to experience. Also, not only is the Corniche Area a great place for singles to hang out but it is also a perfect spot for families to enjoy the sun and the sand. For example, this area has a dedicated beach spot for the general public, all the while having separate, designated areas for families and single individuals. The Corniche Area is perhaps the best place to swim; not only are the beaches pristine but the area has been awarded blue flag status, a certification that ensures that the beach meets the highest standard of quality in terms of water quality and swimmer-safety. Residents can access the public beach for free but to get into the family beach, residents will have to pay an entry fee of AED 10. Nearby, there are communities of Liwa Street and Elektra Street that feature several places of interests for residents, such as restaurants, bars, clubs and departmental stores.