Last updated date:

Sat, 25 Jun 2022 11:49:15 GMT
10000 to 129999

AED

yearly
Electra Street, Abu Dhabi

Apartment

Great Deal | Luxury Studio | All Amenities

Electra Street, Abu Dhabi

Apartment

Amazing 2BR with Spacious Hall| Central Ac| 4 Payments|

Electra Street, Abu Dhabi

Apartment

No Fee - Spacious 4BR| Kitchen Appliance | Curtain

Electra Street, Abu Dhabi

Apartment

2 BEDROOM + GYM, POOL, SAUNA, GAMING ROOM, STEAM ROOM - Electra Street

Electra Street, Abu Dhabi

Apartment

2022 Model . Brand New | One Bedroom + Built in Wardrobes

Electra Street, Abu Dhabi

Apartment

NO COMMISSION ! HOT Offer 2 Bed Apartment + Pool + Gym

Sama Tower, Electra Street, Abu Dhabi

Apartment

No Commission / 6 Payments / 2 Weeks free / Facilities

Electra Street, Abu Dhabi

Apartment

Spacious & Bright | Maid's Room | Balcony | 4 chqs

Electra Street, Abu Dhabi

Apartment

Brand New | 1 Master Bed + 2 Baths | Basement PARKING

Electra Street, Abu Dhabi

Apartment

GOOD AS NEW! 2 BEDROOM WITH MAIDS ROOM, BALCONY & BASEMENT PARKING - Near Lifeline Hospital (LLH)

Sama Tower, Electra Street, Abu Dhabi

Apartment

Amazing Views! 3 Beds/Maid with All Facillities

Electra Street, Abu Dhabi

Apartment

Window AC | Near Lifeline | Spacious | 4 Chqs

Electra Street, Abu Dhabi

Apartment

STUNNING VIEWS | SPACOUS STUDIO | FULL FACILITIES

Electra Street, Abu Dhabi

Apartment

Huge size apartment with 2 washroms

Electra Street, Abu Dhabi

Apartment

Surprising Space | 3BR + Maids | Storage | Balcony | GYM

Electra Street, Abu Dhabi

Apartment

0% Comission | NO Security Deposit | Spacious 4BHK

Electra Street, Abu Dhabi

Apartment

Spacious!! 3bhk with parking & gym, maid Room Only 100K Yearly rent located Electra street

Sama Tower, Electra Street, Abu Dhabi

Apartment

Vacant | Huge Layout | Prime Location

Electra Street, Abu Dhabi

Apartment

Ready To Occupy | 3BR w/ Built in Wardrobes | GYM | POOL

Electra Street, Abu Dhabi

Apartment

Affordable price spacious 1bhk with 1 washroom

Electra Street, Abu Dhabi

Apartment

1 Bedroom Apartment with Balcony | Electra Street

Electra Street, Abu Dhabi

Apartment

3BR+MAID WITH COMPLETE AMENITIES AND BALCONY

Electra Street, Abu Dhabi

Apartment

Impressive 3 BR Apartment located in Electra Street

Sama Tower, Electra Street, Abu Dhabi

Apartment

OFFER|NO COMMISSION| Amazing 2BR. STANDERD Apartment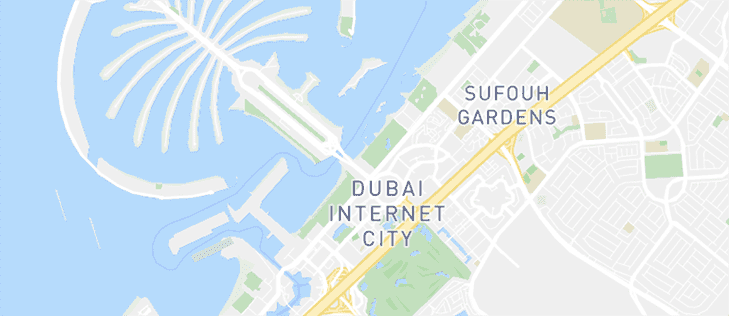 See Listings on the Map
Explore the area
Be the first to hear about new properties
Short Term Residential Rentals in

Electra Street
Renting a Property in Electra Street
In the heart of downtown Abu Dubai is Electra Street, a combination of mid-rise and high-rise buildings that are available for rent for commercial as well as residential purposes. The ground floor of most of the buildings is used for commercial purposes where the top floors are typically used for residential purposes. This developed residential community known as Electra Street is presumably named after an old shop where video games and other electronic items used to be sold. It is one of the main areas of the city within Abu Dhabi. The area has a number of retail outlets, electronic shops, supermarkets, and convenience shops called baqalas in the local language. It is situated on the western side of Tourists Club Area and eastern side of Al Danah. A few buildings in this area are skyscrapers whereas others are of normal height.
Types of Properties on Electra Street
Surrounded by a number of residential and commercial mid-rise and high-rise structures, Electra Street has a number of rental real estate options available. Most of the buildings are built according to modern standards. Electra Street is further divided into two, Sama tower and the Electra tower. Most of the apartments for rent in these buildings offers features such as a separate room for the housekeeper with an attached bath, spacious balconies, fitted kitchens with built-in cabinets and double glazed windows. Finding public transportation in this area is also easy. There are a variety of studios and 1, 2, 3 and 4-bedroom apartments as well as numerous fitted offices for commercial use available in this area. Most of the windows in these offices are double-glazed as they aren't only stylish but also keep the inhabitants safe from the burning summer sun. People who are looking to buy or rent a property in Abu Dhabi should consider looking into the real estate on Electra Street.
Rent Price Trends of Properties on Electra Street
The rent prices of a studio in this area vary from AED 32,000 to AED 58,000. The yearly rental price of a 1 to 2-bedroom flat in this area ranges from AED 44,000 to AED 90,000. Rent of 3 to 4-bedroom apartments in Electra Street ranges from AED 70,000 to AED 140,000. However, the price of an office for rent in Electra Street starts from AED to 25,000 and goes up to AED 5,162,400, depending on the size of the unit. All payments are made on a yearly basis.
Popular areas of Electra Street
In addition to all the commercial and residential development that the area has to offer, Electra Street also offers a number of leisure activities. There are many gymnasiums and fitness centres located within the community along with several parks where people come for their morning walk and jog. Every park in this area has a separate play area for kids. There are a number of mosques on Electra Street where a lot of people pray every day. There are two museums in the community for people interested in history. These museums are easily accessible using E10 freeway and the 5th and 9th street off Sheikh Zayed Tunnel. In addition to this, there are a lot of markets, hotels, mosques, official buildings, spas, and sports shops in this area.
Reasons for Renting on Electra Street
Located near Hamdan Street, the area of Electra Street offers everything from daily everyday necessities to other facilities such as fancy hotels, banks and hospitals. Other facilities such as reliable educational institutes are also located nearby. The rental rates in this area are affordable as compared to other commercial areas of UAE.