Properties for rent in Al Falah Street
Last updated date:

Mon, 15 Aug 2022 12:50:41 GMT
25000 to 70000

AED

yearly
Al Falah Street, Abu Dhabi

Apartment

Affordable 3Bedroom With Spacious Hall| Central AC & Gas|4 Payments.

Al Falah Street, Abu Dhabi

Apartment

Amazing 3BHK With Balcony + Built-in Cabinet| Central Ac & Gas| 4 Chqs.

Al Falah Street, Abu Dhabi

Apartment

Great Deal !! | 1 Master Bedroom w/ 2 Baths | With Basement PARKING

Al Falah Street, Abu Dhabi

Apartment

Tempting 3bhk with Spacious Hall

Al Falah Street, Abu Dhabi

Apartment

SPECIOUS 01 BDROOMS !! WITH 01 BATHROOMS

Al Falah Street, Abu Dhabi

Apartment

Brand New 1 Bedroom Apartment with 2 Bath and Basment Parking in 40k Al Falah Street

Al Falah Street, Abu Dhabi

Apartment

Limited Offer . . . . . . !!Luxury & Affordable 01 Bedroom With 02 Bathrooms & Basement Parking

Al Falah Street, Abu Dhabi

Apartment

The Best Deal | Refurbished 2 BHK | Same as New | Community View | 4 chqs

Al Falah Street, Abu Dhabi

Apartment

Low Price! 1 Master Room Apartment - Near McDonald, Al Falah

Al Falah Street, Abu Dhabi

Apartment

For rent a two-bedroom apartment on Al Falah Street

Al Falah Street, Abu Dhabi

Apartment

Centralized AC - Modern 1 Bedroom Apartment - Near Mc Donalds, Al Falah

Al Falah Street, Abu Dhabi

Apartment

SUNNY ! Apartments that are convenient for you in all matters|2BHK apartment+ balcony+ wardrobes+ central gas+ parking

Al Falah Street, Abu Dhabi

Apartment

With PARKING | Stylish 2BR + 3 Baths | Built in Wardrobes

Al Falah Street, Abu Dhabi

Apartment

Affordable prices |1BHK Apartment| Master Room| Central Gas

Al Falah Street, Abu Dhabi

Apartment

New Beautiful 2 Bedroom in 70K with Parking, wardrobes & Balcony on Al Falah Street

Al Falah Street, Abu Dhabi

Apartment

GREAT LOCATION|PERFECTLY PRICED STUDIO FLAT IN THE HEART OF THE CITY

Al Falah Street, Abu Dhabi

Apartment

Huge 1 Bedroom in Al Falah Street | Balcony & Wardrobes Available

Al Falah Street, Abu Dhabi

Apartment

Brand New Building 01 BHK with 2 bathrooms

Al Falah Street, Abu Dhabi

Apartment

Spacious flat split type A/C with tawtheeq

Al Falah Street, Abu Dhabi

Apartment

Elegant Big-sized 2 BHK with wardrobes, laundry & store room in 60,000/year | Al Falah Street|

Al Falah Street, Abu Dhabi

Apartment

With Maidsroom | 2BR + 3 Baths | Built in Wardrobes | Near Al Manhal Palace

Al Falah Street, Abu Dhabi

Apartment

HOT DEAL | BRAND NEW | Two Bedroom Apartment with Basement parking in Al Falah Street for AED 55,000 Only. !

Al Falah Street, Abu Dhabi

Apartment

huge size !! 2 bedroom 3 bath with parking underground 60k located at al falah

Al Falah Street, Abu Dhabi

Apartment

HOT OFFER !! BRAND NEW 1BHK 2 BATH WITH PARKING 40K LOCATED AL FALAH STREET
Find homes by commute time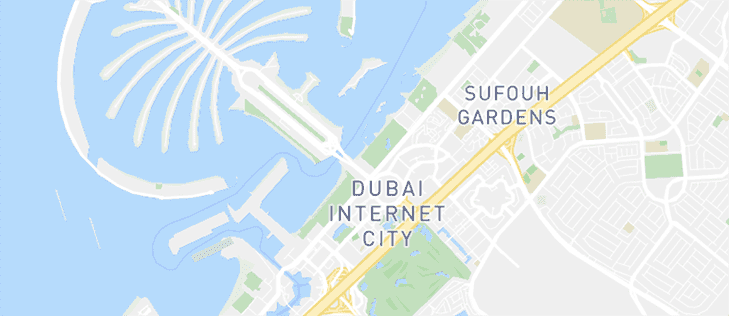 See Listings on the Map
Explore the area
Be the first to hear about new properties
Renting a Property in Al Falah Street
Abu Dhabi has a population of 2.9 million people. To cater to the leisure needs of these individuals, Abu Dhabi has opened various amusement parks, including Ferrari Park, home to the fastest rollercoaster in the world, and World Abu Dhabi, the biggest indoor theme park. These places not only captivate the attention of local residents but also serve as a major attraction for tourists who come from all over the world to explore these areas. In 2018 alone, more than 2 million people visited Abu Dhabi, which shows the progress of the tourism industry of Abu Dhabi. Some of the tourists go one step further and end up renting properties in Abu Dhabi. The property units in Al Falah Street are a prime example of the interest that tourists show in the units of Abu Dhabi. Located near Al Zaab, Al Falah Street merges with Sheikh Zayed The First Street, intersecting Hamdan Bin Muhammad Street near Sheikh Khalifa Bin Zayed Highway. Comprising various buildings, such as Al Marjan Tower, Al Falah Tower, Victory Building, and Al Hamed Tower, Al Falah Street contains over 34 properties.
Types of Properties in Al Falah Street
Al Falah Street consists of more than 32 apartments. Ranging between 538 sq. ft. and 2,368 sq. ft., these apartments come in multiple configurations, such as studio flats and 1, 2 and 3-bedroom apartments. Comprising a dedicated bedroom with a walk-in closet, an en-suite bathroom, gym, study, guest bedroom, living area, and an impressive entrance area, the apartments in Al Falah Street are visually dynamic. Featuring casement windows, wooden doors, and ceiling lights, these flats are a perfect holiday retreat.
Rent Price Trends in Al Falah Street
Al Falah Street apartments offer expansive views that form a stunning backdrop. They have a family living room that has a space to keep Chesterfield sofas. Besides that, they have a dedicated room for children where they can play, watch TV or do their homework. Facilitating the desire for a contemporary aesthetic, they have a fine dining room built with mirrored finishes. If you want to rent a unit in Al Falah Street, the rentals are quite affordable. For instance, the rent of apartments in Al Falah Street starts from AED 36,000 and goes up to AED 140,000 per annum.
Popular Areas of Al Falah Street
Nearby Al Falah Street, lies INDIGO Restaurant. It offers North Indian cuisine with a modern touch. Serving dishes, such as dahi kebab, coriander infused lentil soup, lamb seekh kebab, punjabi paneer tikka, ginger and chili marinated pan-seared sea bass, tandoori prawn biryani, and butter chicken morsels, it adds a spice to the life of the visitors. The restaurant also offers its signature dish which is sikhandari raan, a delectable pot-roasted lamb leg. It is open from 12:30pm to 3:30pm for lunch and 6:30pm to 11:30pm for dinner. Another place that lies close to Al Falah Street is Yas Mall, one of the best shopping destinations in Abu Dhabi. Stretching across an area of 2.5 million sq. ft., Yas Mall contains more than 370 international brands and 68 F&B outlets. It also has the 24-screen Vox Cinemas and a kids entertainment section. Lying a mere 15 minutes away from Abu Dhabi International Airport, it provides direct access from Sheikh Khalifa Highway and Sheikh Zayed Road. It has also hosted many events in the past, such as Rethink Plastic to promote the usage of bio-degradable products, Thai Festival to introduce Thai culture to the people through Thai food and dance performances, and Urban Art Zone to teach Origami art (Japanese art of turning sheets into different Origami shapes).
Reasons for Renting in Al Falah Street
Designed with a vision to attract both young and old, Falah Street is a great community for those who want to live a less chaotic life. Located close to various grocery stores, restaurants, and shopping malls, Al Falah Street is a convenient place to live in Abu Dhabi. Offering various facilities, such as maintenance staff, electricity back up and waste disposal service, Al Falah Street is a community that always caters to the needs of the residents.