Last updated date:

Sun, 22 May 2022 10:05:21 GMT
35000 to 120000

AED

yearly
Hamdan Street, Abu Dhabi

Apartment

Brand NEW 2 BHK WITH All Facilities

Hamdan Street, Abu Dhabi

Apartment

Duplex 3 Bedrooms Apartment with balcony.

Hamdan Street, Abu Dhabi

Apartment

2 Bedroom + Maid room + Amenities + kitchen appliances +Parking| 4 payments

Hamdan Street, Abu Dhabi

Apartment

1 MONTH FREE RENOVATED | Spacious 3 BHK 3 Bathrooms with Balcony | 67k 4 Payments Yearly

Hamdan Street, Abu Dhabi

Apartment

SPECIOUS 1BHK AT HAMDAN STREET NEAR CAPITAL GARDEN

Hamdan Street, Abu Dhabi

Apartment

2 BEDROOM WITH MAIDS ROOM AND BASEMENT PARKING | HAMDAN STREET

Hamdan Street, Abu Dhabi

Apartment

\'\'SPACIOUS\'\' 1BR BR APARTMENT With Utilitis

Hamdan Street, Abu Dhabi

Apartment

Specious 3 Bedrooms Apartment+ Maid Room/ Parking/ Facilities

Hamdan Street, Abu Dhabi

Apartment

2 BEDROOM WITH BALCONY & AMENITIES (GYM, POOL & PARKING) | HAMDAN STREET

Hamdan Street, Abu Dhabi

Apartment

1MONTH FREE SPECIOUS 2BHK WITH 2FULL BATHS NEAR AHALIA HOSPITAL

Hamdan Street, Abu Dhabi

Apartment

A To Zee Estate Presents to You. Good Finishing 01 Bedroom Hall Apartment with in Nice Building. Located at Hamdan St

Hamdan Street, Abu Dhabi

Apartment

Lovely Carpeted Apt. | Central Ac-Gas | 4 Payments | Ready to Move!

Hamdan Street, Abu Dhabi

Apartment

For rent an apartment consisting of two bedrooms and a hall in Hamdan Street

Hamdan Street, Abu Dhabi

Apartment

huge size 4 bedroom with balcony 85k located at hamdan street

East Cornich Road, Hamdan Street, Abu Dhabi

Apartment

Huge 3BHK With Parking Limited Offer

Hamdan Street, Abu Dhabi

Apartment

Pleasant 3 Bedroom Apartment with Balcony in Hamdan Street

Hamdan Street, Abu Dhabi

Apartment

Window AC | Balcony | Spacious Rooms | 4 Chqs

Hamdan Street, Abu Dhabi

Apartment

1 Month FREE | The Best 3 Bedrooms |Most Affordable |Very clean | 4 Chqs.

Hamdan Street, Abu Dhabi

Apartment

NO COMMISSION 3 Bedroom Duplex with Maid's Room in Hamdan

Hamdan Street, Abu Dhabi

Apartment

Brand New Finishing 3 Master

Golden Falcon Tower, Hamdan Street, Abu Dhabi

Apartment

No Commission !! SPACIOUS 2 Bedroom + Maids room in breathtaking clean and bright building

Hamdan Street, Abu Dhabi

Apartment

Move In Now | Stylish 2-bedroom Apartment | Maids Rm | Parking & Facilities | Hamdan Street

Hamdan Street, Abu Dhabi

Apartment

Ready To Move | One Master Bedroom | 2 Baths | Near WTC Mall

Hamdan Street, Abu Dhabi

Apartment

very neat & clean 2BHK with Balcony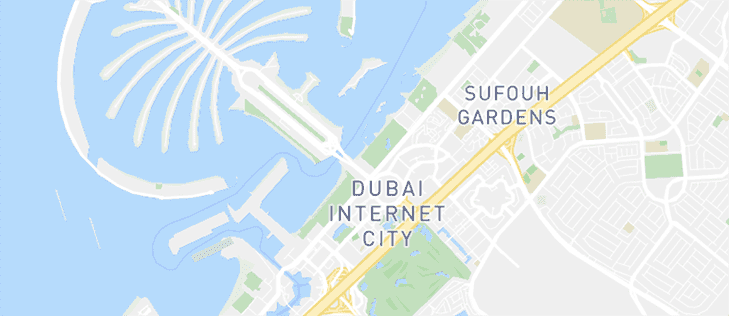 See Listings on the Map
Explore the area
Be the first to hear about new properties
Short Term Residential Rentals in

Hamdan Street
Popular Rental Searches for Properties in Hamdan Street
Renting a Property in Hamdan Street
Abu Dhabi is a city that is home to a number of commercial and residential projects. Right in the heart of the city is the famous Hamdan Street. This 4-kilometre street starts from the area of Al Khalidiyah that is located at Mubarak Bin Mohammad Street and stretches straight to the point where it splits into a bridge that connects it to Al Maryah Island and Mina Link. The well-constructed apartment buildings are a centre of attraction for expats and tourists who are interested in renting a property in the city. Hamdan Street has three different buildings that offer a variety of apartments for residential and commercial purposes. These buildings are known as Liwa Center, Emirates Tower, and Hamdan Tower.
Types of Properties on Hamdan Street
Sheikh Hamdan Bin Mohammed Street, also known as Hamdan Street is one of the oldest residential areas in Abu Dhabi. The area consists of multi-storey buildings that offer apartments of all sizes available for both buying and renting. It is a place where finding a villa is just a matter of luck as most of the high-rise buildings have hundreds of apartments to offer for rent but there is a scarcity of villas. In addition to that, Hamdan Towers also has a number of penthouses that are also available for rent. Starting from 1-bedroom flats, the area offers a number of 2, 3 and 4-bedroom units with features like fitted kitchens with wooden cabinets, an open lounge, tiled floors, attached bathrooms with a bathtub and an open balcony. Other features of these low-rise buildings include multiple elevators, 24/7 maintenance staff, CCTV security, and secure parking spaces. Some residential areas in Hamdan Street also have a shared swimming pool.
Rent Price Trends of Properties on Hamdan Street
The rental price of a 1-bedroom apartment near this busy street ranges from AED 45,000 to AED 80,000 per annum. Similarly, the price of a 2-bedroom flat for rent in Hamdan Street goes from an average of AED 57,000 to AED 125,000 and the yearly rent of a 3-bedroom unit ranges from AED 55,000 to AED 180,000. For a bigger 4-bedroom unit, the rental price ranges from AED 115,000 to AED 200,000. However, if you're looking for a commercial office, an office for rent in Hamdan Street will cost you anywhere between AED 40,000 to AED 358,600. A variety of penthouses are also available in the area that will cost you an average amount of AED 145,000. All payments are to be made on a yearly basis.
Popular Areas on Hamdan Street
Close to Electra Street, the real estate in Hamdan Street is for people who actually enjoy the hustle and bustle of city life. Those who like waterfront properties can also rent a unit in the nearest residential locality called Sea View Apartments. Hamdan Street is close to several shopping malls and clubs. In addition to that, other popular restaurants such as Biryani Mahal, China Friends, Ritaj Restaurant and La Brioche are also located near this street. The famous Hamdan Shopping Center near Novel Hotel beside Gift Land LLC is also a popular spot for tourists.
Reasons for Renting on Hamdan Street
Having every basic living facility located remotely close is a huge reason why one should consider renting a property in Hamadan Street. From reliable medical centres such as Ahalia Hospital, LLH Hospital Abu Dhabi and Mediclinic Hospital to high standard educational centres Al Muna Academy - Aldar Academies, International Community School Branch 1 Abu Dhabi and GEMS Winchester School, Hamdan Street offers it all. The rent prices of this area often increase and decrease depending on the Abu Dhabi real estate market. However, the cost of rent is cheaper as compared to other areas in Abu Dhabi.