Last updated date:

Tue, 27 Sep 2022 08:41:20 GMT
3700000 to 6100000

AED
Samara, Arabian Ranches 2, Dubai

Villa

Urgent Sale | Vacant Now | Next to Walkway

Samara, Arabian Ranches 2, Dubai

Villa

Type 2 | Corner Plot | Standalone Villa

Samara, Arabian Ranches 2, Dubai

Villa

Standalone | Maids Room | Family Home

Samara, Arabian Ranches 2, Dubai

Villa

Large Plot | Vacant Now | 5Bed+Maid

Samara, Arabian Ranches 2, Dubai

Villa

Type 2 | Vacant | Corner Plot

Samara, Arabian Ranches 2, Dubai

Villa

Corner Plot | Fully Upgraded | Vacant

Samara, Arabian Ranches 2, Dubai

Villa

Vacant, 5 Bedroom Villa with Landscape near to Community Centre

Samara, Arabian Ranches 2, Dubai

Villa

Single Row | Palm View | 5Bed+Maid

Samara, Arabian Ranches 2, Dubai

Villa

4 Bedrooms Plus Maid Room | Walk to Pool

Samara, Arabian Ranches 2, Dubai

Villa

Vacant on Transfer | Landscaped Garden | Good ROI

Samara, Arabian Ranches 2, Dubai

Villa

Standalone | Large Plot | Type 2

Samara, Arabian Ranches 2, Dubai

Villa

Single Row | Type 2 | Family Home | Rented

Samara, Arabian Ranches 2, Dubai

Villa

Corner Plot | Type 4 | Huge Garden

Samara, Arabian Ranches 2, Dubai

Villa

Stand Alone Villa | Type 2 I Vacant September

Samara, Arabian Ranches 2, Dubai

Villa

Type 4 | Vacant | Payment Plan | Spacious

Samara, Arabian Ranches 2, Dubai

Villa

Urgent Resale l 70% In 3 Yrs PHO Payment Plan l Type 2

Samara, Arabian Ranches 2, Dubai

Villa

Vacant | Payment Plan | Type 3 | 5 Bedroom

Samara, Arabian Ranches 2, Dubai

Villa

4 Years Payment Plan | 3 Years Free SC | Type 4

Samara, Arabian Ranches 2, Dubai

Villa

Exclusive | Payment Plan | Vacant Soon

Samara, Arabian Ranches 2, Dubai

Villa

SINGLE ROW | VACANT ON TRANSFER | FURNISHED

Samara, Arabian Ranches 2, Dubai

Villa

Samara|5BR|Single Row|Type4|5Yrs Payment Plan

Samara, Arabian Ranches 2, Dubai

Villa

Corner Plot | Vacant | Type 4

Samara, Arabian Ranches 2, Dubai

Villa

TYPE 4 | LARGEST PLOT IN SAMARA | VACANT OCTOBER

Samara, Arabian Ranches 2, Dubai

Villa

Standalone Villa | Spanish Inspired | Family Home
Find homes by commute time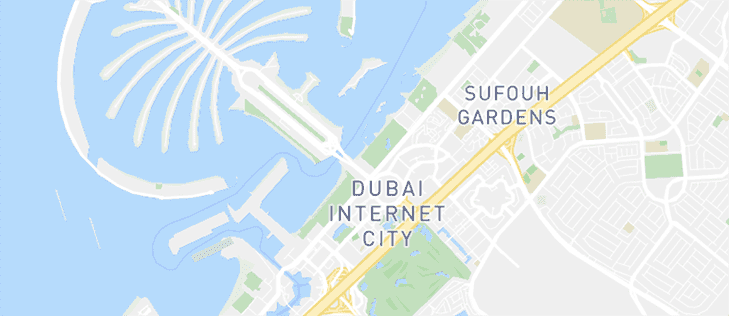 See Listings on the Map
Explore the area
Be the first to hear about new properties
Buying a House in Samara Villas
These beautifully-designed units that are ideally developed for family lifestyle. The Samara Villas were launched in 2014 as an integral part of Arabian Ranches extension, which is a desert-themed residential community in Dubai. Samara Villas for sale feature some of Spanish coastal-influenced properties for sale in Dubai. The villas for sale in Samara Villas are set in a lush oasis that effectively reflects the beauty of the desert dunes. These units also benefit from all the entertainment and shopping destinations available in Arabian Ranches.
Types of Houses in Samara Villas
Featuring terracotta tiled roofs that perfectly define the neighbourhood of Arabian Ranches, the villas for sale in Samara Villas are accented with overhanging eaves along with wrought iron trimmings. These impeccably styled villas come with interior design elements that feature a unique interpretation of contemporary Spanish palette. People interested in buying houses in Samara Villas can choose from 177 3-bedroom, 4-bedroom and 5-bedroom villas. All of these houses come with private gardens and landscaped outdoor decks. The 3-bedroom villas here are more popular than the 5-bedroom house in Samara Villas when it comes to buying, but the amenities offered in the 4-bedroom villas make these units the best properties for sale in Arabian Ranches 2.
Sale Price Trends of Houses in Samara Villas
Located in a prime location in Dubai, Samara Villas offer residents an easy access to the emirate's key business districts. These residential units also enjoy all the lifestyle features available in Arabian Ranches. One can buy a 3-bedroom villa in Samara with the process starting from the AED 2,900,000 mark. The prices for the spacious options such as 4-bedroom and 5-bedroom villas for sale in Samara Villas are AED 3,650,000 and AED 4,000,000, respectively. These units are perfect for families looking for serene outdoors and an easy access to a 247-acre Arabian Ranches Golf Club and the Dubai Polo & Equestrian Club.
Highlights of Samara Villas
Key amenities within Samara Villas include swimming pools, sheltered BBQ pits, children's play area, walking and cycling paths in Arabian Ranches, a community park along with hard surface sports courts for tennis and basketball. There are also football pitches available here. For shopping, there are numerous grocery stores and for dining, there is a gourmet restaurant. Arabian Ranches 2 is an integrated community having over 4,000 villas. These are supplemented with wide roads that make this locality accessible from all parts of Dubai.