Last updated date:

Tue, 09 Aug 2022 07:25:10 GMT
5500000 to 7500000

AED
Yasmin, Arabian Ranches 2, Dubai

Villa

Single Row | Vacant Now! | Type 4

Yasmin, Arabian Ranches 2, Dubai

Villa

HOT PROPERTY |Largest Corner Plot | Type 5 |

Yasmin, Arabian Ranches 2, Dubai

Villa

Single Row | Lush Park View | Vacant Soon

Yasmin, Arabian Ranches 2, Dubai

Villa

Attractive Price|Single Row|Opposite Pool

Yasmin, Arabian Ranches 2, Dubai

Villa

Corner Plot | Opposite Pool | Type 4

Yasmin, Arabian Ranches 2, Dubai

Villa

Type 2 | 4 Bed plus Family | Vacant Early 2023

Yasmin, Arabian Ranches 2, Dubai

Villa

Type 2 | Notice Served | Green belt

Yasmin, Arabian Ranches 2, Dubai

Villa

Huge Plot | Type 2 | Hot Deal

Yasmin, Arabian Ranches 2, Dubai

Villa

4 bed plus mad Arabian Ranches 2 , Yasmin cluster

Yasmin, Arabian Ranches 2, Dubai

Villa

I Single Row | Notice Served | Type 2 I

Yasmin, Arabian Ranches 2, Dubai

Villa

Type 2 | Back To Back | Rented

Yasmin, Arabian Ranches 2, Dubai

Villa

Spectacular Villa| Single Row Type 4 | Good Area

Yasmin, Arabian Ranches 2, Dubai

Villa

Best Priced | Vastu Compliant | Vacant

Yasmin, Arabian Ranches 2, Dubai

Villa

Splendid Corner Villa With Magnificent Lay out

Yasmin, Arabian Ranches 2, Dubai

Villa

Exclusive | Vacant On Transfer | Immaculate

Yasmin, Arabian Ranches 2, Dubai

Villa

Stunning 5 Beds on a Huge Plot | Must See Now

Yasmin, Arabian Ranches 2, Dubai

Villa

Huge Plot | 6 BR Villa | Luxury Lifestyle

Yasmin, Arabian Ranches 2, Dubai

Villa

Beautiful 6 BR Yasmin Villa on a Large Plot
Find homes by commute time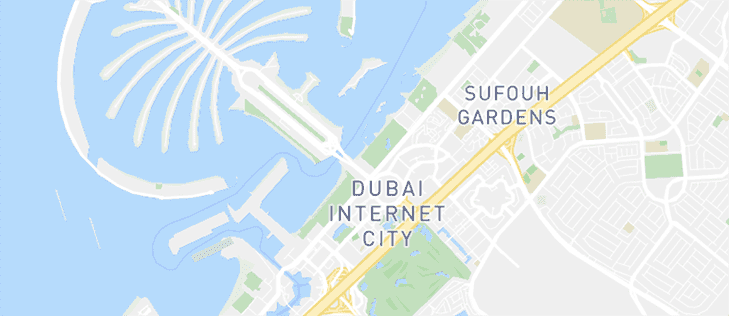 See Listings on the Map
Explore the area
Be the first to hear about new properties
Buying a House in Yasmin Villas
This unique villa cluster in Arabian Ranches 2 features only 98 beautifully designed villas in an exclusive community. The culturally-inspired villas in Yasmin Villas community was launched in 2014 in Arabian Ranches 2 in order to meet the increasing demand of quality living spaces in Dubai. The developer of this residential locality is also the developer of the iconic Burj Khalifa in Dubai and this is why the villas here are one of the most well-maintained properties for sale in Dubai.
Types of Houses in Yasmin Villas
The residential units available in Yasmin Villas offer four to 6-bedroom spacious villas. All these offer a refreshing lifestyle experience to residents. Designed for families, the villas for sale in Yasmin Villas come complete with all the needed amenities along with a dependable supply of basic utilities. The maintenance of all properties for sale in Arabian Ranches 2 is under Emaar Properties, one of the most trusted property developers of Dubai. The 4-bedroom villas for sale in Yasmin Villas are very popular among families looking for decent places for their children to grow. Families with more kids prefer the spacious 5-bedroom and 6-bedroom villas in Yasmin Villas. These units are designed to feature spacious rooms with large windows accessible from wide doorways filling the entire area with optimal natural light. These villas are further enhanced by immaculately-landscaped green areas and lovely gardens.
Sale Price Trends of Houses in Yasmin Villas
The impeccably designed Yasmin villas are inspired from the distinct interpretation of traditional Arabian dwellings. Interested buyers and investors here can expect minimalistic woodwork and brightly-polished floors that are perfectly contrasted with the flowing outlines of the villas. If you are interested in buying villas in Yasmin Villas community, please note that the 4-bedroom villas in Yasmin have prices starting from AED 4.195,000. These units come complete with spacious balconies and spacious parking porches. The 5-bedroom and 6-bedroom villas for sale in Yasmin Villas can be purchased with at least AED 5,200,000 and AED 6,400,000, respectively. All villas here offer residents easy access to the best entertainment, leisure, and social destinations in Dubai.
Highlights of Yasmin Villas
The community features a unique 'Residents' Club' that offers the homeowners here an excellent chance to rejuvenate with a contemporary gymnasium, a nice swimming pool encircled by attractive cabanas, a shaded running track for the health conscious, and a nice beauty salon and spa for the ladies. Families interested in outdoor activities can have access to a 247-acre golf course just by buying Yasmin Villas for sale. If you are a fan of horse riding, then there is the Dubai Polo & Equestrian Club just a stone's throw away. The place is also close to popular localities such as Dubai Marina. Other than that, there are community parks and lush gardens, barbeque decks and dedicated children's area available here that define life in Arabian Ranches in a perfect way.