Properties with floor plans
Last updated date:

Thu, 06 Oct 2022 04:11:33 GMT
5400000 to 9000000

AED
Rosa, Arabian Ranches 2, Dubai

Villa

Stunning Garden|Type 2|Vacant on Transfer

Rosa, Arabian Ranches 2, Dubai

Villa

Type 4 | Large Corner Plot | Vacant Soon

Rosa, Arabian Ranches 2, Dubai

Villa

Large Plot / Type 4 / Single Row / Vacant soon

Rosa, Arabian Ranches 2, Dubai

Villa

Vacant Soon | Type 1 | 4 Bed | Single Row

Rosa, Arabian Ranches 2, Dubai

Villa

Spacious Villa | Single Row | Type 4

Rosa, Arabian Ranches 2, Dubai

Villa

Tenanted | Single Row | Large Plot | Available Now

Rosa, Arabian Ranches 2, Dubai

Villa

Single Row | Vacant November | 5 Bedrooms

Rosa, Arabian Ranches 2, Dubai

Villa

Exclusive | Type 1 | Great location | Large Plot

Rosa, Arabian Ranches 2, Dubai

Villa

Single Row | Type 5 | Park View | 6 Bed

Rosa, Arabian Ranches 2, Dubai

Villa

Type 2 | Corner Plot | Notice Served

Rosa, Arabian Ranches 2, Dubai

Villa

Type 2 | Emaar Garden of the year | Owner Occupied

Rosa, Arabian Ranches 2, Dubai

Villa

Huge Plot | Type 4 | Single Row

Rosa, Arabian Ranches 2, Dubai

Villa

4 Bedrooms | Near Swimming Pool | Vacant Now

Rosa, Arabian Ranches 2, Dubai

Villa

Type 5 | Well Maintained | Must View

Rosa, Arabian Ranches 2, Dubai

Villa

Vacant in November | Large Plot | Immaculate villa

Rosa, Arabian Ranches 2, Dubai

Villa

Amazing Family Villa | Type 1 | Dark Wood | B2B

Rosa, Arabian Ranches 2, Dubai

Villa

Single Row | Next to Pool and Park | Maids Room

Rosa, Arabian Ranches 2, Dubai

Villa

Single Row | Type 4 | Vacant November 2022

Rosa, Arabian Ranches 2, Dubai

Villa

Type 1 | Single Row Villa | Large Plot

Rosa, Arabian Ranches 2, Dubai

Villa

Type 1 | Huge Plot | Great Location

Rosa, Arabian Ranches 2, Dubai

Villa

Biggest Plot | Esteemed Condition | Type 4

Rosa, Arabian Ranches 2, Dubai

Villa

Type 1 | Single Row | Vacant On Transfer

Rosa, Arabian Ranches 2, Dubai

Villa

5 Bedrooms | Close To Park | Single Row

Rosa, Arabian Ranches 2, Dubai

Villa

Largest plots with park view | Rosa | 5 bedroom
Find homes by commute time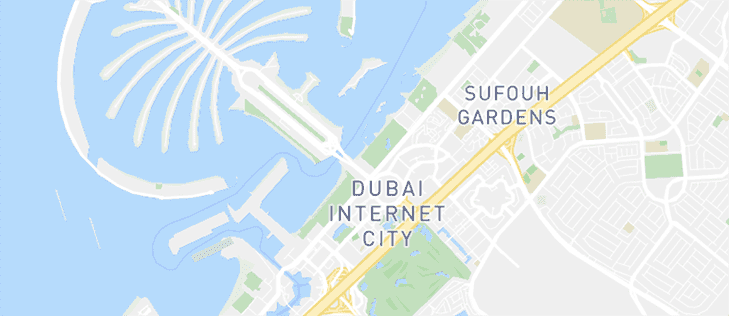 See Listings on the Map
Explore the area
Be the first to hear about new properties
Buying a House in Rosa Villas
Featuring large plot sizes and high-end lifestyle in a serene environment the houses in Rosa Villas are and excellent choice of families. This centrally located residential cluster in Arabian Ranches 2 is in proximity to the Dubai key hubs such as Dubai Marina, Dubai Internet City and Dubai Media City. Villas for sale in Rosa Villas are set in an integrated community housing more than 4,000 villas in unique neighbourhoods. This, along with the Dubai Polo & Equestrian Club, truly brings new lifestyle choices to families searching for properties for sale in Dubai.
Types of Houses in Rosa Villas
This distinct residential community in Arabian Ranches 2 is home to 144 villas. Villas for sale in Rosa Villas feature 4-bedroom, 5-bedroom, and 6-bedrooms options all incorporating Spanish-style architecture. This unique texture is further divided in five appealing designs. The 4-bedroom villas here are most popular among people buying properties for sale in Arabian Ranches 2. All villas for sale in Rosa Villas offer interesting multi-functional spaces such as family rooms, maid quarters and home offices which perfectly suit family needs and individual lifestyle. A central park serves as the beating heart of the Rosa community and offers luscious green spaces and picturesque paths that add to the quality of life in Arabian Ranches.
Sale Price Trends of Houses in Rosa Villas
Set in a peaceful environment and featuring the highest quality designs, the villas for sale in Rosa Villas offer generous living spaces. All villas here come complete with courtyards, balconies or terraces that are directly linked to the golf course. If you are interested in buying houses in Rosa Villas you can purchase 4-bedroom villas with prices averaging at AED 4,000,000. The spacious 5-bedroom villas here can be purchased at AED 4,600,000. These units are among the best residential offerings of the community. For families looking for contemporary luxuries in Dubai, Rosa Villas feature the 6-bedroom villas at prices hovering around the AED 6,000,000 mark.
Highlights of Rosa Villas
Residents here can have access to various leisure, lifestyle and retail offerings. There is a central Residents' Club here that features a contemporary gymnasium for men and women. There is also geometric pool that come complete with quaint cabanas. An indoor running track for people aiming for fitness challenges in the summers and beauty salons, and spas for women. There are also numerous parks, children's play areas, tennis and squash courts in Rosa Villas.