Last updated date:

Tue, 27 Sep 2022 12:46:33 GMT
3899999 to 5700000

AED
Rahat, Mudon, Dubai

Villa

Exclusive | 4 Beds w Maids | Private Pool

Rahat, Mudon, Dubai

Villa

3 Bed | Independent Rahat | Private Pool

Rahat, Mudon, Dubai

Villa

Landscaped & Upgraded 3BR Rahat Facing Park

Rahat, Mudon, Dubai

Villa

Gorgeous 3 BR Independent Villa With Pool!

Rahat, Mudon, Dubai

Villa

EXCLUSIVE| 5 BR Type B | Huge Plot | Opposite Pool

Rahat, Mudon, Dubai

Villa

Rahat | 3bed | Type B | Independant Villa | Vot |

Rahat, Mudon, Dubai

Villa

Corner | Single Row | VOT | Stand Alone

Rahat, Mudon, Dubai

Villa

Independent Villa | Lowest price | Excellent condition.

Rahat, Mudon, Dubai

Villa

Spacious 3 bedroom | Type A | Rahat | Vacant |

Rahat, Mudon, Dubai

Villa

3 Beds with Maids | Vastu | Largest Layout

Rahat, Mudon, Dubai

Villa

Large Garden | Maids Room | Fabulous Villa

Rahat, Mudon, Dubai

Villa

Private Lifestyle Living | Genuine | Exclusive

Rahat, Mudon, Dubai

Villa

Corner Plot | Type B | Four Bedroom Villa

Rahat, Mudon, Dubai

Villa

Beautiful Type A | Large 4 Bed | Prime Location

Rahat, Mudon, Dubai

Villa

Great location | Corner plot | Immaculate villa

Rahat, Mudon, Dubai

Villa

Amazing Location | Rahat | Park View | Corner |

Rahat, Mudon, Dubai

Villa

4BR Villa | Big Plot | Private Pool | Single Row

Rahat, Mudon, Dubai

Villa

Private Pool | Single Row | Massive Plot

Rahat, Mudon, Dubai

Villa

Spacious Independent Rahat Villa Facing Park

Rahat, Mudon, Dubai

Villa

Rented 5BR Landscaped Rahat Facing Pool & Park

Rahat, Mudon, Dubai

Villa

3BR Rahat Villas + Maid room + Laundry Room / Type B

Rahat, Mudon, Dubai

Villa

Independent 4 BR Rahat In Excellent Location

Rahat, Mudon, Dubai

Villa

Single Row|Close to Pool & Park|Vacant Soon

Rahat, Mudon, Dubai

Villa

Exclusive | Genuine Resale | Biggest Plot
Find homes by commute time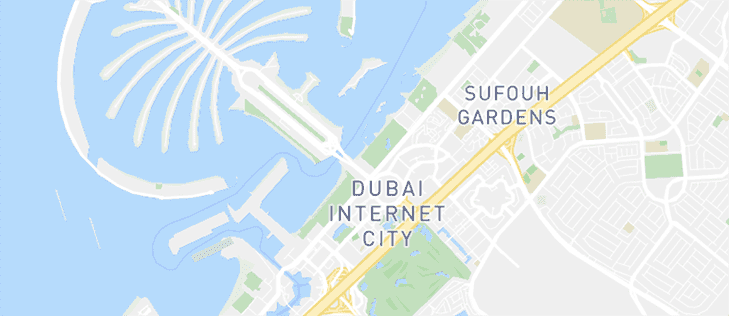 See Listings on the Map
Explore the area
Be the first to hear about new properties
Dubai's accomplishments in terms of elevating its real estate are revolutionary and the city doesn't seem to be stopping any time soon. There are driverless trains and there is a helicopter taxi, there is a tower spiralling 90 degrees and there is the world's tallest building, what seems impossible to others is a walk in the park for Dubai. At the rate Dubai is growing, it won't be long before the science-fiction films are set here without using the CGI (Computer-Generated Imagery). Everyone is looking for a property for sale in Dubai because it has become the trading and business center of the Emirates and the whole region. If you have a bit of cash to spare, we would suggest that you go for the properties in Mudon. Let's see how villas for sale in Rahat, Mudon fulfill the expectations.
Types of Villas in Rahat
The villas in Rahat are built on Arabic architectural design giving them a contemporary look. The Rahat villas for sale have plenty of open green spaces around them that gives a refreshing look. These houses follow five different floor plans that you can buy from. Right now, there are several spacious villas up for buying in Rahat. You can go for 3-bedroom villas, 4-bedroom villas, and 5-bedroom villas for sale in Rahat, which have floor space well over 3,500 square feet.
Sale Price Trends for Villas in Rahat
The Rahat villas are priced slightly higher than the rest because they occupy the extra area and have enough space for families of any size. The buying price starts at AED 2,900,000 and AED 4,999,990 on the higher end. The 3-bedroom villas for sale in Rahat cost AED 2,900,000 to AED 3,888,888. One can buy the 4-bedroom villas for AED 3,818,888 to AED 4,300,000. The 5-bedroom villas cost AED 4,000,000 to AED 4,999,999 and are some of the biggest in Mudon area.
Highlights of Rahat
The Rahat villas are known for their impressive design and well-being for active families who like to jog around. There are plenty of walking paths, cycling routes, and playing areas for children where you can go and enjoy the free time. The community offers exclusive amenities to residents as well which include restaurants, swimming pools, shops, parks, nursery schools, supermarkets, and playing fields. The best part about this locality is that you won't have to go too far to find anything that you are looking for.