Properties with floor plans
Properties for sale in The Sustainable City
Last updated date:

Mon, 03 Oct 2022 13:35:00 GMT
3275000 to 12000000

AED
Cluster 3, The Sustainable City, Dubai

Villa

Exclusive | Zero Service Charges | Immaculate

Cluster 3, The Sustainable City, Dubai

Villa

Exclusive | Farm View | Available for Viewings

Cluster 5, The Sustainable City, Dubai

Villa

VOT | Hot Resale | Corner Villa | Perfect Location

Cluster 5, The Sustainable City, Dubai

Villa

RENTED ROI 5.8% | Good Location | Cluster 5 | 4 Br

Cluster 5, The Sustainable City, Dubai

Villa

RENTED Now | Best Location | Farm View | Hot Deal

Cluster 5, The Sustainable City, Dubai

Villa

Best Location | Cluster 2 | Corner Villa | Rented

Cluster 5, The Sustainable City, Dubai

Villa

Rented | Hot Resale | 3BR Type 1 | Best Location

Cluster 5, The Sustainable City, Dubai

Villa

Roof Terrace | Vacant Soon | Type 1 4BR|Great Deal

Cluster 5, The Sustainable City, Dubai

Villa

Best Location| 4BR Garden Villa w/ 5,466 Sq. Ft BUA

Cluster 5, The Sustainable City, Dubai

Villa

Type 1 | Motivated Seller |Zero Service Fee

Cluster 5, The Sustainable City, Dubai

Villa

Farm Facing | Corner Unit | No Service Charge

Cluster 5, The Sustainable City, Dubai

Villa

Vacant |Great Location | Zero Service Charge | 3BR

The Sustainable City, Dubai

Villa

Direct property for Sale in Sustainable City

Cluster 5, The Sustainable City, Dubai

Villa

Vacant | Type 01 | Cluster 5 | Sustainable City

Cluster 4, The Sustainable City, Dubai

Villa

ECO friendly 3 bed community villa for sale

Cluster 3, The Sustainable City, Dubai

Villa

New to Market | Zero Service Charges | Farm View

Cluster 5, The Sustainable City, Dubai

Villa

Vacant || Rare Villa || Big Plot | 8,898 Sq. Ft BUA

The Sustainable City, Dubai

Villa

Exclusive I Extended I High ROI

The Sustainable City, Dubai

Villa

Zero Service Fees | Cluster 2 Corner Unit

The Sustainable City, Dubai

Villa

Amazing Community / No service charge / Eco-friendly

The Sustainable City, Dubai

Villa

Lovely Community / Vacant / No service charges

The Sustainable City, Dubai

Villa

Best Investment | Cluster 1 | Corner Villa | Rented

The Sustainable City, Dubai

Villa

Modern 4Beds + Maid Courtyard Villa in Car free community

Cluster 2, The Sustainable City, Dubai

Villa

Garden Villa |Fully-Fitted Kitchen |Private Garage
Find homes by commute time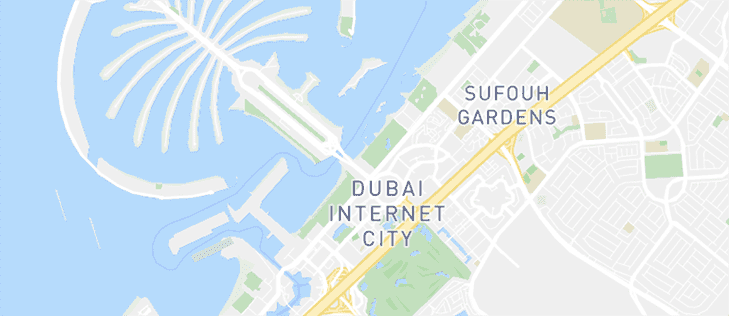 See Listings on the Map
Explore the area
Be the first to hear about new properties
Buying a Property in The Sustainable City
Dubailand never fails to amaze us either with its architectural marvels or innovative developments. It is needless to say that the properties in Dubai are one of a kind wherever traced on the map. Situated behind the Arabian Ranches 2 on Al Qudra Road is the first net-zero energy site, The Sustainable City, a remarkable initiative by Diamond Developers in Dubai. The development has a mix of residential properties and commercial spaces built with sustainability at heart. Diamond Innovation Centre is the highlight of the community also known as 'The Brain of SC' with a capacity to generate 140% of its own energy requirements, putting the emissions of construction or manoeuvres at bay.
Types of Properties in The Sustainable City
The residential area of the city is inspired by Dubai's old Bastakiya district mostly comprising courtyard villas and apartments but due to the demand, you will barely find any flats up for purchase. The villas in the Sustainable City have a capacity to house 2,700 people and are conglomerated into 5 clusters - Berhi, Hilali, Jabri, Khalas, and Lulu – each connected to a farm and named after different date palm species. Each cluster possesses a private park, swimming pool, football pitch, tennis and basketball courts, cycling path, and running tracks. Each villa comes with a solar panel installed roof-top and enough space to maintain a private lawn or grow your own veggies and fresh herbs organically. Interiors are modern and classy, kitchens and laundry rooms are well-equipped with top-rated appliances that are also energy-savers, and bedrooms are spacious as the villas stretch across floor plans of about 3,000 to 5,000 sq. ft.
Sale Price Trends for Properties in The Sustainable City
What's more to the city is its affordability as well as all of the luxuries that Dubai has to offer. If you're planning to move in here with your family, you can buy a 3-bedroom villa that offers a plot size of 3,400 sq. ft. It will cost you around AED 3,100K. By adding a few more bucks, you can opt for bigger options. For instance, a 4-bedroom house in the Sustainable City with a floor space of 3,700 sq. ft. will cost around AED 3,400K. A luxurious 5-bedroom villa will cost you no more than AED 12,000K.
Popular Areas of The Sustainable City
The prestigious location of the city allows it to stay connected to the happening surroundings of Dubai. 20 minutes down the road is Downtown Dubai where residents can head out for work and pleasure. Moreover, just across the road are two popular residential communities of Mudon and Akoya while Al Barsha is located at a short drive from SC. The development itself is rich in commercial spaces and retail stores; you will find Zoom Supermarket, Pet Stores, and a strip of hair salons, tuition centres, dry cleaners, budget-shops, and cafes at a walkable distance. There is a 10-metre high buffer zone bordering the city with around 2,500 trees for air purification.
Reasons for Investing in The Sustainable City
If you want to experience what its like to be self-sufficient and pollution-free, purchase a home in the world's most sustainable city. Around here, you will forget spending weekends in the mall and instead enjoy socializing with the friendly neighbours in a range of events from movie screenings to carnivals. The community has a great, close-knit vibe and days are packed with festivities and events. In addition to the periphery roads and parking areas with solar panel walls and roofs, the community boasts car-free zones so your children get plenty of space to play around and ride their bikes. Moreover, the residential communities have responsible security guards and surveillance systems.