Properties with floor plans
Properties for sale in Mudon
Last updated date:

Sat, 01 Oct 2022 09:08:13 GMT
650000 to 5500000

AED
Arabella 1, Arabella Townhouses, Mudon, Dubai

Townhouse

VOT | Type A | Upgraded | Vastu | Mid Unit B2B

Arabella 2, Arabella Townhouses, Mudon, Dubai

Townhouse

Type B | 3 Bed Semi | Corner Unit | Bigger Plot

Arabella 1, Arabella Townhouses, Mudon, Dubai

Townhouse

Exclusive | 3 Bed Semi Detached | Upgraded

Arabella 1, Arabella Townhouses, Mudon, Dubai

Townhouse

Semi Detached | Single Row | Vacant

Mudon Views, Mudon, Dubai

Apartment

Duplex Corner Plot | 2 Bed + Maids | Large Garden

Rahat, Mudon, Dubai

Villa

3 Bed | Independent Rahat | Private Pool

Arabella 2, Arabella Townhouses, Mudon, Dubai

Townhouse

Large Corner Plot | Upgraded | Exclusive

Mudon Views, Mudon, Dubai

Apartment

VOT | 2 Bed+Maids | Balcony | Shared Pool and Gym

Arabella 1, Arabella Townhouses, Mudon, Dubai

Townhouse

Semi Detached | Vacant | Full Landscaping

Rahat, Mudon, Dubai

Villa

EXCLUSIVE| 5 BR Type B | Huge Plot | Opposite Pool

Arabella 1, Arabella Townhouses, Mudon, Dubai

Townhouse

Middle Unit | Tenanted | Type A

Mudon Views, Mudon, Dubai

Apartment

Pool View | Modern Finish | Bright Apartment

Naseem, Mudon, Dubai

Townhouse

Rented | 4 Bed w Maids | Back To Back

Arabella 1, Arabella Townhouses, Mudon, Dubai

Townhouse

Prime Location | Semi Detached | Single Row

Arabella 2, Arabella Townhouses, Mudon, Dubai

Townhouse

EXCLUSIVE | Brand New | Vacant and Ready Best Deal

Arabella 1, Arabella Townhouses, Mudon, Dubai

Townhouse

Landscaped Garden | Huge Plot | Middle Unit

Mudon Views, Mudon, Dubai

Apartment

Motivated Seller / Modern Finish / Balcony

Arabella 1, Arabella Townhouses, Mudon, Dubai

Townhouse

Single Row | Semi - Detached | Tenanted

Arabella 3, Arabella Townhouses, Mudon, Dubai

Townhouse

Large Plot | Rented Unit | Stand Alone Villa

Arabella Townhouses, Mudon, Dubai

Townhouse

Stunning W/ Maid's Room | Prime Location

Rahat, Mudon, Dubai

Villa

Landscaped & Upgraded 3BR Rahat Facing Park

Al Salam, Mudon, Dubai

Villa

Spacious Immaculate 4 bedroom townhouse For Sale

Arabella 1, Arabella Townhouses, Mudon, Dubai

Townhouse

Single Row | Semi Detached | Park View

Arabella 1, Arabella Townhouses, Mudon, Dubai

Townhouse

Single Row | 3 Bedrooms | Quiet Location
Popular Searches of Properties for Sale in Mudon
Find homes by commute time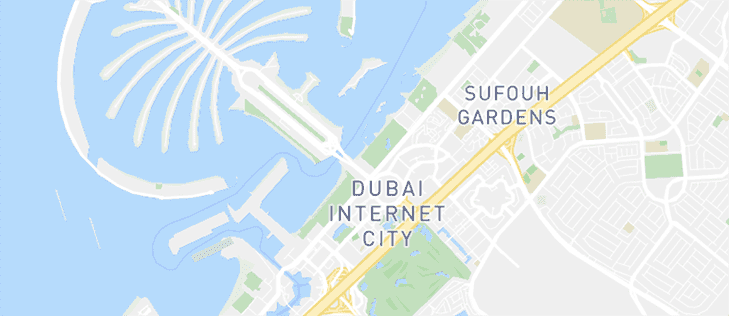 See Listings on the Map
Explore the area
Be the first to hear about new properties
Buying a Property in Mudon
Dubai Properties is a well-recognized name in the Dubai real estate market. These real estate developers offer iconic development projects and have set the bar exceptionally high for future developments. The developer's most recent launch is Mudon, a residential development that was launched back in April 2013. The community is said to be the ultimate destination for families as the environment is very peaceful.
Types of Properties in Mudon
A self-contained neighbourhood, properties in Mudon are spread across a land mass of 30 million sq. ft. at the intersection of Dubai Bypass Road and Al Qudra Road. As of 2018, the community has been distributed into 5 phases that are, Mudon Views, Rahat Villas, Arabella, Naseem Townhouses and Al Salam Townhouses. The community offers a variety of high-quality villas, townhouses and apartments both for sale and rent. The community consists of more than 800 villas for sale that vary from 3 to 5-bedroom configurations while the townhouses in Mudon are sold with 2, 4 and 6 bedrooms. The first phase of the community was launched in 2013 with only 362 4-bedroom townhouses but later, the project expanded to a second phase that included independent villas. Launched in 2017, Mudon Views is a collection of 5 low-rise buildings offering 1, 2 and 3-bedroom apartments for sale alongside 2-storey duplexes that will be handed to freehold buyers in 2020.
Sale Price Trend for Apartments in Mudon
The payment plan is flexible. For instance, if you're looking at Mudon villas for sale, the first instalment would be made on a 10% booking. The next 20% would be paid while the property is under construction and the remaining 70% is paid at the time of handover. The same plan is followed for townhouses as well. However, if you plan to buy an apartment in Mudon, you'll be required to make a 5% payment as the first instalment followed by a series of instalments that are paid after a break of 90 days until 40% of the total payment has been made. The rest of the payment would be made at the time of handover. If we talk about the average price range for each unit then the average range for townhouses is from AED 1,300,000 to over AED 2,000,000, for villas, it's from AED 1,300,000 to AED 3,000,000 and the price range for buying apartments starts at AED 817,000 and goes up to AED 1,790,000.
Popular Areas of Mudon
The development is a complete community with its fair share of markets, temples, mosques, sports club and parks. For residents living in Mudon, the most popular hangouts would be the famous clubs such as DAMAC Hills, the DAMAC Hills Augusta, DAMAC Hills – Charlotte and the entire row of DAMAC golf courses. The properties in Mudon are also home to the famous Trump International Golf Course which is famous for hosting international events. For those looking for spiritual guidance, the community offers Mudan Mosque which is the main mosque of the locality. Al Madinah Al Mustadma Masjid is also nearby.
Reasons for Investing in Mudon
Mudon is located in one of Dubai`s most successful mega-developments, Dubailand, which is regarded as an iconic entertainment destination. Because of this, the properties in Mudon are directly in the limelight. Moreover, the community has attractive features, such as highly sought-after educational institutions, restaurants, nursery, security, walking tracks, swimming pools, gyms, beauty salons, banking facilities, a pet-friendly policy and a green environment. Mudon also has some very famed neighbours among which Arabian Ranches, Dubai Studio City and Golf City stand out.