Properties with floor plans
Apartments for sale in Zaya Hameni
Last updated date:

Fri, 30 Sep 2022 15:52:36 GMT
594990 to 4800000

AED
Zaya Hameni, JVC District 15, Jumeirah Village Circle (JVC), Dubai

Apartment

High Floor | Bright & Cozy | Motivated Seller

Zaya Hameni, JVC District 15, Jumeirah Village Circle (JVC), Dubai

Apartment

Best Investment | Hot Location | Spacious Living

Zaya Hameni, JVC District 15, Jumeirah Village Circle (JVC), Dubai

Apartment

Large | Investor Deal | Ready To Move In

Zaya Hameni, JVC District 15, Jumeirah Village Circle (JVC), Dubai

Apartment

LARGE LAYOUT | GOOD INVESTMENT | GENUINE LISTING

Zaya Hameni, JVC District 15, Jumeirah Village Circle (JVC), Dubai

Apartment

Urgent Sale | High Quality | Rented till March 2023

Zaya Hameni, JVC District 15, Jumeirah Village Circle (JVC), Dubai

Apartment

Fully Upgraded | Great Unit | Full Park View | Genuine

Zaya Hameni, JVC District 15, Jumeirah Village Circle (JVC), Dubai

Apartment

High Quality | Great Facilities| Investor Deal

Zaya Hameni, JVC District 15, Jumeirah Village Circle (JVC), Dubai

Apartment

One Bedroom | Modern Finish | High Floor

Zaya Hameni, JVC District 15, Jumeirah Village Circle (JVC), Dubai

Apartment

Luxurious 4 Beds | Huge Terrace | Tenanted

Zaya Hameni, JVC District 15, Jumeirah Village Circle (JVC), Dubai

Apartment

VACANT ON TRANSFER I LARGE DUPLEX I INVESTMENT

Zaya Hameni, JVC District 15, Jumeirah Village Circle (JVC), Dubai

Apartment

Mid Floor | Direct Pool View | Rented

Zaya Hameni, JVC District 15, Jumeirah Village Circle (JVC), Dubai

Apartment

Great Finishing | Lush Green Views | Best Price

Zaya Hameni, JVC District 15, Jumeirah Village Circle (JVC), Dubai

Apartment

SPACIOUS I GREAT INVESTMENT I MIDFLOOR

Zaya Hameni, JVC District 15, Jumeirah Village Circle (JVC), Dubai

Apartment

Great Investment | Kitchen Appliances | Hot Deal

Zaya Hameni, JVC District 15, Jumeirah Village Circle (JVC), Dubai

Apartment

Genuine ReSale | Spacious | Duplex Layout

Zaya Hameni, JVC District 15, Jumeirah Village Circle (JVC), Dubai

Apartment

Investment Opportunity | Spacious 2 BR | Rented

Zaya Hameni, JVC District 15, Jumeirah Village Circle (JVC), Dubai

Apartment

LARGE BALCONY, SPACIOUS, BURJ AL ARAB VIEW

Zaya Hameni, JVC District 15, Jumeirah Village Circle (JVC), Dubai

Apartment

BEST Luxury 1BR W/Balcony | Zaya Hameni

Zaya Hameni, JVC District 15, Jumeirah Village Circle (JVC), Dubai

Apartment

Spacious 2BR | Cheapest Price | Great Investment

Zaya Hameni, JVC District 15, Jumeirah Village Circle (JVC), Dubai

Apartment

Amazing and Well-kept Apt with Park View

Zaya Hameni, JVC District 15, Jumeirah Village Circle (JVC), Dubai

Apartment

Huge Terrace | 180 Degree View | Duplex

Zaya Hameni, JVC District 15, Jumeirah Village Circle (JVC), Dubai

Apartment

Tranquil 3-Bedroom Living with Unmatched Views

Zaya Hameni, JVC District 15, Jumeirah Village Circle (JVC), Dubai

Apartment

SR | High Class 2Bed With Nice Skyline View

Zaya Hameni, JVC District 15, Jumeirah Village Circle (JVC), Dubai

Apartment

BEST Luxury Studio W/Balcony | Zaya Hameni
Find homes by commute time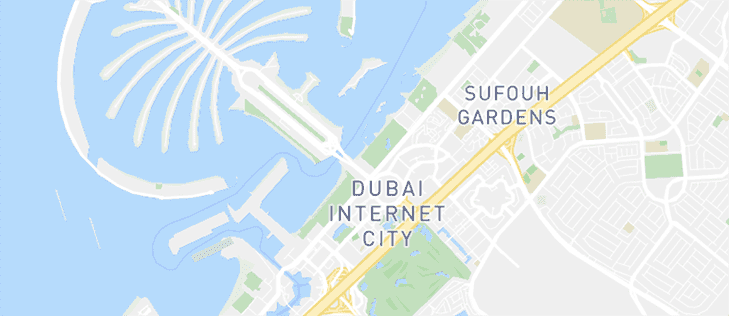 See Listings on the Map
Explore the area
Be the first to hear about new properties
Buying an Apartment in Zaya Hameni
Exquisitely set on the outskirts of the city, the Jumeirah Village Circle is a burgeoning gated neighborhood that majestically houses thousands of luxury townhouses, apartments and villas. Wrapped in verdant landscapes, the properties in JVC brings an eccentric fusion of urban lifestyles interweaved in a village setting. While the property has gained prominence for providing peaceful ambiance afar from the bustle of the city, many investors, natives, expats and tourists are making a beeline for this community owing to its affordable living as compared to other real estates in Dubai. Divinely showcasing at the acme of the most coveted avenue within Jumeirah Village Circle, the Zaya Hameni residential tower is the futuristic address of your dream home. Ascending charmingly above the city, Zaya Hameni apartments for sale spans across a 31-storey high-rise providing spectacular vistas of the Dubai skyline and Dubai Marina.
Types of Apartments in Zaya Hameni
Expected to be completed and delivered in November 2018, the apartments for sale in Zaya Hameni offer one-of-a-kind living spaces swathed in utmost solace and relaxation. Featuring an eclectic mix of studios, 1-bedroom, 2-bedroom and 3-bedroom flats, and a handful of penthouses, the apartments for sale in Zaya Hameni are thoughtfully laid out where every detail eternally manifests urban beauty. With soft beige and grey tones of the rooms that induce plenty of natural light, open plan kitchens, classy marble bathrooms, gigantic floor-to-ceiling windows to catch sight of dazzling panoramas of the Dubai Marina and horizon, contemporary fittings and premium finishes, the flats in Zaya Hameni exude timeless splendor and a homely feel from every corner.
Sale Price Trends for Apartments in Zaya Hameni
Pampering your senses to the fullest, the apartments in Zaya Hameni are delicately crafted to enhance the peace of mind and wellbeing of residents living in JVC. With so much luxury, comfort, peace and premier amenities on the house, buying an apartment in Zaya Hameni will be no less than like a dream come true. While such features call for a small fortune, the price of Zaya Hameni apartments for sale is quite reasonable. Yielding extremely high returns on investment, a large and lavish 1-bedroom flat in Zaya Hameni will cost AED 795,000 at minimum. However, the price of a much larger 2-bedroom apartment starts from AED 1,150,000.
Highlights of Zaya Hameni
Zaya Hameni residences boasts a multitude of amenities and conveniences that not just allows the residents to make the most of their leisure but also gives them ample opportunities to socialize. Incorporating a temperature-controlled round shaped pool, pool bar, sauna and steam rooms, large outdoor terraces bordered by lush greenery, contemporary gymnasium, rooftop cinema, ultramodern spa, kids club and play area, barbeque patio, organic café, the pet-friendly residence is an ultimate retreat from the bustles and pressures of the world. Besides, with neighboring access to some of the best schools in town, shopping avenues like Mall of the Emirates, leisure spots like Emirates Golf Club, significant hotspots like Dubai Marina, Palm Jumeirah and Downtown Dubai, the apartments for sale in Zaya Hameni are really turning the heads of many investors and buyers.