Properties with floor plans
Properties for sale in Al Barsha
Last updated date:

Thu, 06 Oct 2022 14:41:07 GMT
850000 to 19800000

AED
Al Murad Tower, Al Barsha 1, Al Barsha, Dubai

Apartment

FREE HOLD I Semi upgraded I Rented I BEST PRICE

Al Barsha 3, Al Barsha, Dubai

Villa

Calling GCC nationals | Barsha -Prime Area | Vacant On Transfer| Lowest Price

Al Murad Tower, Al Barsha 1, Al Barsha, Dubai

Apartment

Spacious Unit | Prime Location | Good ROI

Al Murad Tower, Al Barsha 1, Al Barsha, Dubai

Apartment

Amazing | Community View | Prime Location

Al Barsha 3, Al Barsha, Dubai

Villa

CORNER VILLA | ROMAN DESIGN | BEAUTIFUL LUXURY | INDEPENDENT VILLA WITH PRIVATE POOL AND GARDEN IN AL BARSHA 3

Al Barsha 2, Al Barsha, Dubai

Villa

Luxury 5BR Villa | Private Swimming Pool | Contemporary Style

Al Barsha South 2, Al Barsha South, Al Barsha, Dubai

Residential Plot

Residential/Commercial Plot | Accross DH Mall

Al Barsha 3, Al Barsha, Dubai

Villa

Spanish Style | Recently renovated | With pool

Al Murad Tower, Al Barsha 1, Al Barsha, Dubai

Apartment

Next to Mall & Metro | Investors Deal | Top Location |

Al Murad Tower, Al Barsha 1, Al Barsha, Dubai

Apartment

BELOW OP | MOTIVATED SELLER | TENANTED

Al Barsha 3, Al Barsha, Dubai

Villa

Luxury Modern Villa | Custom Built |10 Bedrooms

Al Murad Tower, Al Barsha 1, Al Barsha, Dubai

Apartment

Spacious Layout | Freehold | High Floor | Tenanted

Al Murad Tower, Al Barsha 1, Al Barsha, Dubai

Apartment

High floor | Modern | Close To MOE | Free Hold

Al Barsha 3, Al Barsha, Dubai

Villa

LUXURIOUS 5BR VILLA|PRIVATE POOL|GARDEN| FOR SALE

Al Barsha 3, Al Barsha, Dubai

Villa

Spacious 6 bedrooms with basement

Seven Sands Hotel, Al Barsha 1, Al Barsha, Dubai

Apartment

Luxury Studio | Furnished | Amazingly View

Al Barsha 2, Al Barsha, Dubai

Villa

Furnished villa 5 Bedrooms with the basement and private pool for Sale, 17M

Al Barsha South 1, Al Barsha South, Al Barsha, Dubai

Villa

New | Luxury Twin Villa | Fully Equipped Kitchen

Al Barsha 2, Al Barsha, Dubai

Villa

Fully Furnished | High Quality | VOT | Negotiable

Al Barsha 3, Al Barsha, Dubai

Villa

EM | Hot Deal, Exquisite, spacious, 5 bedrooms with service block , 7,8M

Al Murad Tower, Al Barsha 1, Al Barsha, Dubai

Apartment

Prime Location|Amazing Apartment|Close to MOE

Al Barsha 2, Al Barsha, Dubai

Residential Plot

Main Road | Great Location | Land for Sale |

Al Barsha 3, Al Barsha, Dubai

Villa

Only GCC | Custom Built | Modern & High End

Al Barsha 3, Al Barsha, Dubai

Villa

Modern & High End | Custom Built | Great Location
Popular Searches of Properties for Sale in Al Barsha
Find homes by commute time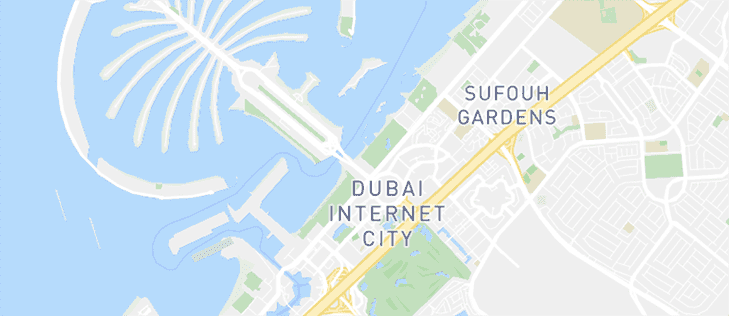 See Listings on the Map
Explore the area
Be the first to hear about new properties
Buying a Property in Al Barsha
There are four sections in Al Barsha: Barsha 1, 2, 3 and the latest addition, Barsha South. Most commercial activities are located in Barsha 1 while one will find residential properties in Barsha 2 and 3. Al Barsha is a family neighbourhood as it has some of the best schools located nearby. For instance, the King's School in Al Barsha 3. For residents who want their children to learn through an American curriculum, there is the Gems School which is known for following American education standards in its curriculum. For those pursuing higher education, there is the Middlesex University London that is located in the nearby vicinity of Knowledge Village and MODUL University which has a main branch based in Australia.
Types of Properties in Al Barsha
A studio in Al Barsha is currently the most in-demand property type. Within Al Barsha, there's also the sub-community of Villa Lantana which has the most popular villa that comes with 3 beds, 4 baths and around 2,454 sq. ft. of floor space. What's more, there's also the sub-community of Villa Lantana 2 which has villas that come with 4 beds, 5 baths and 3,548 sq. ft. of living space.
Popular Areas of Al Barsha
Al Barsha is a great place to purchase a property. For one, it is a community that offers easy access to public transportation such as metro and bus stations. Also, Al Barsha has a limited number of communities, thus this makes discriminating between popular and unpopular areas quite irrelevant. However, the real estate in Al Barsha 1 is by far located in the most popular area for purchasing property because this sub-community has two metro stations; the Mall of the Emirates is also close by. For those who rather buy properties in Barsha South, they would have to take shuttle buses to the vicinity of Dubai Internet City which transports them to the metro station in that community.
Sale Price Trends in Al Barsha
Starting from the very bottom, a studio apartment in Al Barsha will range from AED 350K to AED 870K. For those looking for something far larger, they could look into purchasing a 5-bedroom villa that will sell between the prices of AED 7M to AED 9M. For those who want to buy a townhouse of their own, they could expect to pay an average price of AED 2.6M. For those who have dreamt of buying their own penthouse, they could expect to pay an average price of AED 11M for a penthouse in Al Barsha. For those who are more interested in villa compounds, they could expect to pay between the prices of AED 2.6M to AED 26M. A typical office in Al Barsha can be purchased at a price range that falls between AED 530K to AED 625K.
Reasons for Investing in Al Barsha
There are little to no reasons why one shouldn't think of purchasing a property in Al Barsha. After all, Al Barsha is located in a strategic area within Dubai and nearly all conveniences of life are accessible when one decides to live here. It is also one of the newest communities in Dubai. However, one of the best reasons to purchase property here is that it is home to Mall of Emirates which is one of the most popular malls in all of UAE. Accordingly, Al Barsha is a fairly quiet neighbourhood where residents can enjoy living in a peaceful and quiet environment.