Properties for sale in Dubai Sports City
Last updated date:

Mon, 15 Aug 2022 14:26:19 GMT
285000 to 9250000

AED
Hera Tower, Dubai Sports City, Dubai

Apartment

Exclusive Resale | Brand New | Modern Finishing

Morella, Victory Heights, Dubai Sports City, Dubai

Villa

Vacant | Easy to View | TH2 | 4 Bedrooms

Esmeralda, Victory Heights, Dubai Sports City, Dubai

Villa

Amazing Plot | End of October | Cul De Sac

Estella Village, Victory Heights, Dubai Sports City, Dubai

Villa

Vacant | Backing Estella Park | Type C1

Hera Tower, Dubai Sports City, Dubai

Apartment

Vacant | Brand New | Modern Finishing | Hot Deal

Golf Tower, Dubai Sports City, Dubai

Apartment

Two Bedroom | 1500 SqFt | VOT | High Floor

Gallery Villas, Dubai Sports City, Dubai

Villa

Exclusive 5 Bedrooms | Vacant on Transfer

Estella Village, Victory Heights, Dubai Sports City, Dubai

Villa

Four Bed TH1 | Prime Location | Investment

Morella, Victory Heights, Dubai Sports City, Dubai

Villa

4 Bedroom Townhouse 2 | Investment Option

Morella, Victory Heights, Dubai Sports City, Dubai

Townhouse

4 Bed TH | Close To Pool | Vacant on transfer

Esmeralda, Victory Heights, Dubai Sports City, Dubai

Villa

Large Plot | 5 Bed | Vacant On Transfer

Olympic Park 4, Olympic Park, Dubai Sports City, Dubai

Apartment

VACANT | 2 BEDROOM APRTMENT FOR SALE | AC FREE

Elite Sports Residence 7, Elite Sports Residence, Dubai Sports City, Dubai

Apartment

Vacant | Great Deal | Perfect Condition

Cricket Tower, Dubai Sports City, Dubai

Apartment

Hot Deal | Chiller With Dewa | 1 BHK

Global Golf Residence 2, Global Golf Residence, Dubai Sports City, Dubai

Apartment

1 Bed | Chiller Free | 714 Sqft | Vacant

Estella Village, Victory Heights, Dubai Sports City, Dubai

Villa

Incredible Golf View | 5 Bed C1 | Vacant August

Novelia, Victory Heights, Dubai Sports City, Dubai

Villa

EXCLUSIVE | B Type | 11,111 sq. ft plot | Vacant

Carmen, Victory Heights, Dubai Sports City, Dubai

Villa

Amazing Garden and Golf View | 5 Bed B Type

Elite Sports Residence 9, Elite Sports Residence, Dubai Sports City, Dubai

Apartment

Higher floor Studio for sale in Elite 9

Calida, Victory Heights, Dubai Sports City, Dubai

Villa

Vacant B1 Type I 5BR I Pool I Golf View

Calida, Victory Heights, Dubai Sports City, Dubai

Villa

Vacant | Pool | 5 Bed B Type | Golf View

Gallery Villas, Dubai Sports City, Dubai

Townhouse

Upgraded & Extended | Vacant on Transfer | 3BR

Hub Canal 1 Tower, Dubai Sports City, Dubai

Apartment

Investor Deal I Tenanted I Best Price

Calida, Victory Heights, Dubai Sports City, Dubai

Villa

B Type | Vacant on Transfer | Golf Course Views
Find homes by commute time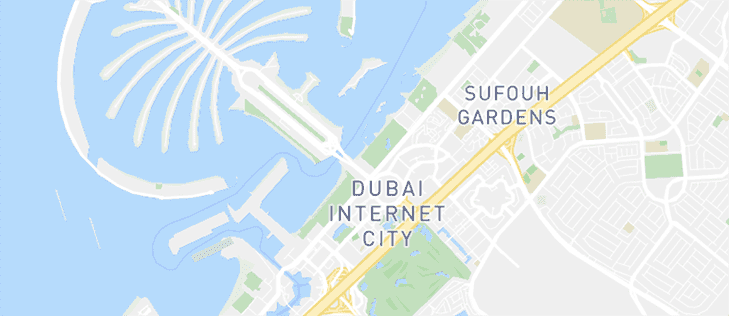 See Listings on the Map
Explore the area
Be the first to hear about new properties
Popular Searches of Properties for Sale in Dubai Sports City
Buying a Property in Dubai Sports City
When people think about Dubai, the immediate thing that comes to mind is the state-of-the-art infrastructure, over-the-top entertainment facilities and massive skyscrapers. However, Dubai properties are heavily invested in sports as well. The city has always been a big advocate of different sports which has also become a source of inspiration in laying the foundation of a few residential communities. One of the most popular sports-themed multi-venue complexes in the entire city is the real estate in Dubai Sports City that is also among the 60 top freehold communities in Dubai.
Types of Properties in Dubai Sports City
There are many projects housed by this mega sports-theme complex including commercial housing, residential communities, residential apartment complexes and sports and retail areas. Dubai Sports City properties are a dream come true for most people, especially those who want to be well-connected to the city. The residential community is a beautiful cluster of mid-rise quality units that are spread over a huge number of apartment complexes. If you are looking for the best place to purchase Dubai Sports City apartments then Elite Sports Residence is a popular choice, offering 1 to 3-bedroom apartments along with studios. One can also find villas in Dubai Sports City. The community offers sumptuous 3, 4, 5 and 6-bedroom villas for sale that would make a perfect home for families. Other options for living in Dubai Sports City include exquisite townhouses and hotel apartments.
Sale Price Trend of Properties in Dubai Sports City
The market indicates that there are a higher number of villas for sale in Victory Heights, a residence within Dubai Sports City. To buy townhouses, the best place is Bloomingdale. The average price for DSC villas begins at around AED 2,000,000 and goes as high as AED 10,000,000. The townhouses for sale in Dubai Sports City cost between AED 1,995,000 and AED 2,900,000. According to data, there is a total of about 5,000 apartments in DSC that are available right away. They can be bought between the price range of AED and AED 3,000,000.
Popular Areas of Dubai Sports City
A long list of attractions can be found when looking at the Dubai Sports City community because it's a destination that offers world-class locations. Few of the hottest spots in Dubai Sports City include a public favourite which is Dubai International Stadium known for hosting countless international cricket matches. Other sports-related locations present in the community include the Sports Park, Dubai Fitness Challenge – Safa Park, ICC Football Ground and the Spanish Soccer School. These locations are for true sports fans. Shopaholics can visit Blush and Bloom, H&M and Mindful Parenting.
Reasons for Investing in Dubai Sports City
Buying a property in Dubai Sports City has its own perks – both inside and outside the community. Even though the community is a hub for sports lovers, it is still a very peaceful residential area. The facilities are limitless with an active lifestyle that is facilitated by trendy bars, lush parks, entertainment spots, malls, restaurants and even beaches that are located in close proximity. The stunning Jumeirah Beach is a mere 20 minutes away. Residents of Dubai Sports City can also spend their leisure time at Kite Beach. The JVT and JVC, two of the most popular spots in all of Dubai, are also right next to the Dubai Sports City.