Apartments for sale in Botanica
Last updated date:

Mon, 26 Sep 2022 11:32:41 GMT
340000 to 1400000

AED
Botanica, JVC District 13, Jumeirah Village Circle (JVC), Dubai

Apartment

2 Big Bedrooms | Huge Balcony | Spacious

Botanica, JVC District 13, Jumeirah Village Circle (JVC), Dubai

Apartment

Well-kept and Huge Unit | Prime Location

Botanica, JVC District 13, Jumeirah Village Circle (JVC), Dubai

Apartment

Fully Furnished | 2 Parking | Vacant On Transfer | 2BR in Botanica - JVC

Botanica, JVC District 13, Jumeirah Village Circle (JVC), Dubai

Apartment

Deal On 1BR Apartment || Pool View || Ready To Move In

Botanica, JVC District 13, Jumeirah Village Circle (JVC), Dubai

Apartment

2BHK + Maid\'s & Store Room Spacious Best Layout

Botanica, JVC District 13, Jumeirah Village Circle (JVC), Dubai

Apartment

Best Offer | Furnished | Massive Studio

Botanica, JVC District 13, Jumeirah Village Circle (JVC), Dubai

Apartment

Ample space | Maid's room | Pool view

Botanica, JVC District 13, Jumeirah Village Circle (JVC), Dubai

Apartment

Spacious Apt | High Quality Building

Botanica, JVC District 13, Jumeirah Village Circle (JVC), Dubai

Apartment

Vacant Studio | Affordable Investment in JVC

Botanica, JVC District 13, Jumeirah Village Circle (JVC), Dubai

Apartment

Tenanted | Best Price | Gorgeous pool view

Botanica, JVC District 13, Jumeirah Village Circle (JVC), Dubai

Apartment

Spacious 2 BR | Great Deal | Vacant Now | Pool View

Botanica, JVC District 13, Jumeirah Village Circle (JVC), Dubai

Apartment

Family Oriented | Investors Deal | Worth To Own

Botanica, JVC District 13, Jumeirah Village Circle (JVC), Dubai

Apartment

Spacious | Ideal Investment | Great ROI

Botanica, JVC District 13, Jumeirah Village Circle (JVC), Dubai

Apartment

Pool View | Laundry | Rented | Well Maintained | Chiller Free

Botanica, JVC District 13, Jumeirah Village Circle (JVC), Dubai

Apartment

Great ROI for 2Bed+ Study| rented till July 2023

Botanica, JVC District 13, Jumeirah Village Circle (JVC), Dubai

Apartment

VOT | Pool view | Best layout | Sudy with window

Botanica, JVC District 13, Jumeirah Village Circle (JVC), Dubai

Apartment

GOOD INVESTMENT WITH AMAZING ROI| HUGE BALCONY |BACKYARD | RENTED UNIT

Botanica, JVC District 13, Jumeirah Village Circle (JVC), Dubai

Apartment

Perfect Family Home | Spacious | Ground Floor

Botanica, JVC District 13, Jumeirah Village Circle (JVC), Dubai

Apartment

Perfect Investment | Spacious Studio | Vacant

Botanica, JVC District 13, Jumeirah Village Circle (JVC), Dubai

Apartment

STUDIO w/ PARKING AND BALCONY IN BOTANICA FACING VILLAS

Botanica, JVC District 13, Jumeirah Village Circle (JVC), Dubai

Apartment

Vacant Large 1 Bedroom With Terrace

Botanica, JVC District 13, Jumeirah Village Circle (JVC), Dubai

Apartment

BIG SIZE | STUDIO FOR SALE

Botanica, JVC District 13, Jumeirah Village Circle (JVC), Dubai

Apartment

Upgraded | Easy Access to Sheikh Mohammed Bin Zayed Road | Community Mall

Botanica, JVC District 13, Jumeirah Village Circle (JVC), Dubai

Apartment

Huge Layout | 2 plus Study | Ground Floor | Rented
Find homes by commute time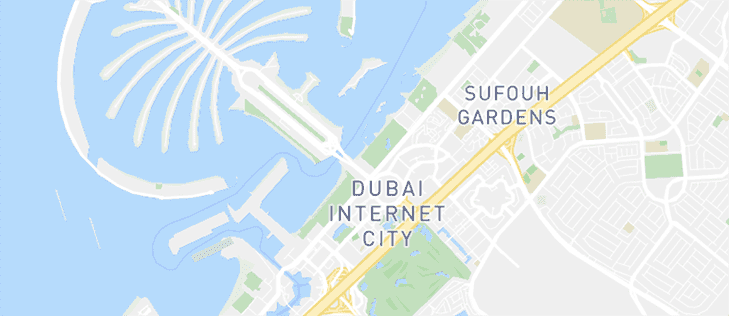 See Listings on the Map
Explore the area
Be the first to hear about new properties
Buying an Apartment in Botanica
Strikingly spotlighted in the hub of new Dubai, Jumeirah Village Circle or JVC is a budding neighborhood and a masterpiece by Nakheel. Tactically located alongside Sheikh Mohammed Bin Zayed Road, the real estate has substantially outstripped numerous Dubai properties, credit goes to its economical yet lavish lifestyle. Showcasing a stunning mélange of luxury villas, stylish townhouses and urbane apartments, the JVC property opulently extends over an expanse of more than 870 hectares. Amid these sumptuous properties in JVC, admirably flaunts the residential architecture of Botanica brought to you by Myra Properties. Catering your homely demands and outdoing your reveries of a beautiful home, the apartments for sale in Botanica introduce a new era of standard and quality living in JVC.
Types of Apartments in Botanica
Revealing a classic façade that takes you back to the Mediterranean times and draped in earthy tones, the apartments for sale in Botanica elegantly level up to five storeys in a low-rise structure. Crafted with exceptional design, fine materials, quality finishes and high ceilings in all principal rooms, the apartments for sale in Botanica come in four types of studios, six types of 1-bedroom flats, seven types of 2-bedroom apartments and one type of 3-bedroom apartments. Complemented with world-class amenities and comforts, the apartments in Botanica are the ultimate dream haven with elevated formulation standards coupled with utmost luxurious living.
Sale Price Trends for Apartments in Botanica
Giving birth to a home of your fantasies with superior living comfort and ease of maintenance, the apartments in Botanica offer great ROIs without compromising on the quality of life. Just the thing for individuals and families looking for a luxurious home that doesn't cost them a small fortune, the price of a lavish studio in Botanica starts at AED 450,000. Whereas, a perfect spot for families with children, buying a fully-furnished 2-bedroom flat in Botanica will cost you as low as AED 1,100,000.
Highlights of Botanica
Besides being sited in a pet-friendly, convenient locale, the Botanica apartments for sale feature a collection of high-end facilities for its residents including designer lobby, CCTV and access control systems, secure underground parking spaces, impeccable security, walking and jogging trails, high-tech gymnasium, a stunning rooftop garden, infinity swimming pool along with poolside lounge area for adults and children both, a dedicated barbeque deck and retail provisions. What's more, the proximity of Botanica to key destinations of the city such as Dubai Sports City, Burj Al Arab, Mall of the Emirates, Dubai World Central Airport and the like have brought the project to the limelight of many potential buyers and investors.