Apartments for sale in Kensington Manor
Last updated date:

Wed, 28 Sep 2022 13:16:07 GMT
270000 to 780000

AED
Kensington Manor, JVC District 13, Jumeirah Village Circle (JVC), Dubai

Apartment

Pool View| Furnished| Affordable

Kensington Manor, JVC District 13, Jumeirah Village Circle (JVC), Dubai

Apartment

Fully Furnished | Studio | Negotiable Price

Kensington Manor, JVC District 13, Jumeirah Village Circle (JVC), Dubai

Apartment

Well Maintained | Good Investment | Best location

Kensington Manor, JVC District 13, Jumeirah Village Circle (JVC), Dubai

Apartment

Kensignton Manor

Kensington Manor, JVC District 13, Jumeirah Village Circle (JVC), Dubai

Apartment

Hot Deal | High ROI| Best for Investment

Kensington Manor, JVC District 13, Jumeirah Village Circle (JVC), Dubai

Apartment

Best Opportunity To Invest | Spacious | Own It Now

Kensington Manor, JVC District 13, Jumeirah Village Circle (JVC), Dubai

Apartment

Bright Studio | Fully Furnished | Well-Priced

Kensington Manor, JVC District 13, Jumeirah Village Circle (JVC), Dubai

Apartment

Well Maintained | Good Investment | Best location

Kensington Manor, JVC District 13, Jumeirah Village Circle (JVC), Dubai

Apartment

Well Maintained | Huge Layout | Urgent Sale

Kensington Manor, JVC District 13, Jumeirah Village Circle (JVC), Dubai

Apartment

Urgent Sale | Furnished 2BR | Near Park

Kensington Manor, JVC District 13, Jumeirah Village Circle (JVC), Dubai

Apartment

hot deal/studio for sale /jvc. . . . . ,

Kensington Manor, JVC District 13, Jumeirah Village Circle (JVC), Dubai

Apartment

Furnished one bedroom

Kensington Manor, JVC District 13, Jumeirah Village Circle (JVC), Dubai

Apartment

Budget Friendly 2BR Apt| Investor Deal | High ROI

Kensington Manor, JVC District 13, Jumeirah Village Circle (JVC), Dubai

Apartment

Fully Furnished |Investor Deal | Community View

Kensington Manor, JVC District 13, Jumeirah Village Circle (JVC), Dubai

Apartment

Furnished apartment available for sale

Kensington Manor, JVC District 13, Jumeirah Village Circle (JVC), Dubai

Apartment

BEST OFFER / SPACIOUS STUDIO/CALL NOW

Kensington Manor, JVC District 13, Jumeirah Village Circle (JVC), Dubai

Apartment

10% ROI | Furnished 2 BR | Huge Balcony
Find homes by commute time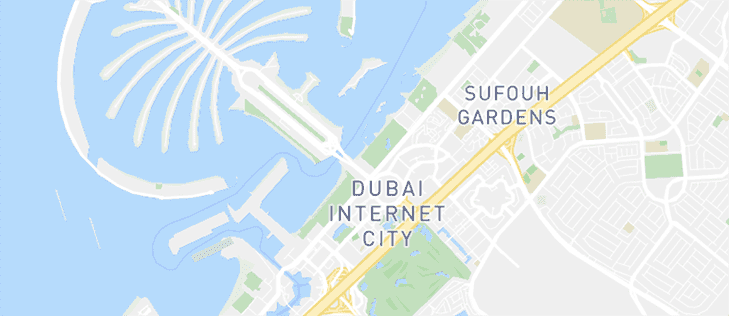 See Listings on the Map
Explore the area
Be the first to hear about new properties
Buying an Apartment in Kensington Manor
A standout amongst the most enlivening and anticipated real estates in Dubai, Jumeirah Village Circle (JVC) is a family-accommodating mixed-use development by Nakheel that incorporates over 2,000 luxury units. Grandly covering a landscape of over 870 hectares, the properties in JVC offer an exotic combo of an urban lifestyle in a village-like setup which attracts potential buyers. Reviving a much yearned-for sense of calm in a busy and demanding emirate of Dubai, the property is richly covered in lavish green parks and avenues. Within the precincts of the area, this is the suburban architecture of Kensington Manor, built by ACW Holdings. Efficiently crafted, the apartments for sale in Kensington Manor are set to enhance the quality of living in JVC with its open living spaces alongside top of the line recreation amenities.
Types of Apartments in Kensington Manor
Flaunting a layout adorned by western architecture, the apartments in Kensington Manor offers a mix of studios, 1 and 2-bedroom flats. Within the 5 floors, the apartments are furnished with exclusive fittings with white goods, laminated hardwood or porcelain tile flooring, fitted closets, fully-equipped kitchen with granite work surfaces, stainless steel oven and integrated appliances, and lavish washroom with floor-to-ceiling white ceramic tiles, modern satin-finish tapware and thermostatic showers. Exuding an unsurpassed luxury and comfort from every corner, the apartments in Kensington Manor definitely warrant a buy.
Sale Price Trends for Apartments in Kensington Manor
Achieving the imperatives of a sophisticated and peaceful lifestyle, the flats in Kensington Manor are a perfect place to live and invest. Living up to the to everyone's expectations, these apartments for sale are quite reasonably priced. Perfect for individuals and couples, buying a fully-furnished studio in Kensington Manor will cost you as low as AED 419,999. While, impeccably suiting to nuclear families, the price of a luxurious 1-bedroom flat start from AED 699,000.
Highlights of Kensington Manor
From a rejuvenating temperature-controlled pool to comforting steam and sauna rooms - this community offers you every comfort you can imagine. Kensington Manor apartments truly feature all the amenities and conveniences demanded and desired for a holistic living experience. Furthermore, its proximity to leisure hubs and key areas of the city, such as Burj Al Arab, Jumeirah Beach, Dubai Sports City, Emirates Mall and the like, has brought the place into the limelight of many potential buyers and investors.