Properties for rent in Dubai Science Park
Last updated date:

Wed, 25 May 2022 07:27:04 GMT
32000 to 300000

AED

yearly
Bella Rose, Dubai Science Park, Dubai

Apartment

Well Managed | 1 month free !!! | Multiple Cheques

Bella Rose, Dubai Science Park, Dubai

Apartment

Nice/Spacious 1 Bhk | 6500 Monthly

Bella Rose, Dubai Science Park, Dubai

Apartment

Chiller free| Large 1 BHK

Montrose Residence A, Montrose Residences, Dubai Science Park, Dubai

Apartment

NEW |High Qulity|with Balcony|best Location

Montrose Residences, Dubai Science Park, Dubai

Apartment

MONTROSE 1BR VACATING SOON

Montrose Residences, Dubai Science Park, Dubai

Apartment

MONTROSE 1BR VACATING SOON COMMUNITY VIEW

Dubai Science Park, Dubai

Apartment

OPEN HOUSEI AMAZING OFFERS I

Bella Rose, Dubai Science Park, Dubai

Apartment

Ultra Luxury Studio | Prime Location | Best Price

Montrose Residence A, Montrose Residences, Dubai Science Park, Dubai

Apartment

MODERN 2BEDROOM I MAIDS ROOM I UNIQUE LAYOUT

Bella Rose, Dubai Science Park, Dubai

Apartment

Elegant Furnished studio Bella Rose Arjan

Bella Rose, Dubai Science Park, Dubai

Apartment

Furnished | Open View | Good Size | Balcony

Bella Rose, Dubai Science Park, Dubai

Apartment

SPACIOUS | FURNISHED | CHILLER FREE

Bella Rose, Dubai Science Park, Dubai

Apartment

SPACIOUS | ALL BILLS INCLUDED | 4.5K Monthly

Bella Rose, Dubai Science Park, Dubai

Apartment

Chiller Fee | Attractive 1BR | Bella Rose,Rent

Bella Rose, Dubai Science Park, Dubai

Apartment

Furnished Studio | Amazing Amenities | Managed

Montrose Residence B, Montrose Residences, Dubai Science Park, Dubai

Apartment

higher floor , vacant now , with maids room

Bella Rose, Dubai Science Park, Dubai

Apartment

Available from June| Big Layout | Open View

Montrose Residence B, Montrose Residences, Dubai Science Park, Dubai

Apartment

Luxury 1BR | Spacious |Landscape Garden

Montrose Residence A, Montrose Residences, Dubai Science Park, Dubai

Apartment

Spacious 2BR + Maids I Nearby Schools I Prime location I

Bella Rose, Dubai Science Park, Dubai

Apartment

Special Discount | Spacious 1BR | Bella Rose

Bella Rose, Dubai Science Park, Dubai

Apartment

6 CHEQUES| CHILLER FREE | FULLY FURNISHED|

Villa Lantana 1, Villa Lantana, Dubai Science Park, Dubai

Villa

Landscaped Type 4D3 on Park with Appliances

Montrose Residence A, Montrose Residences, Dubai Science Park, Dubai

Hotel Apartment

Spacious layout | Fully furnished | Modern studio

Montrose Residence B, Montrose Residences, Dubai Science Park, Dubai

Apartment

Vacant Now + Maids room + Large Balcony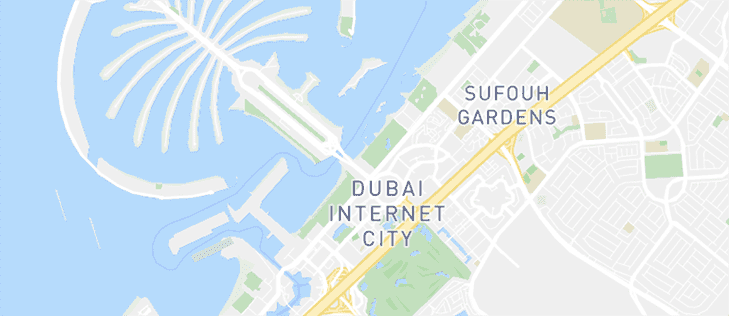 See Listings on the Map
Explore the area
Be the first to hear about new properties
Renting a Property in Dubai Science Park
Surrounded by the desert heat, Dubai is still a favourite place for expatriates as compared to other emirates. People from all over the world choose properties in Dubai for investing and renting purposes. A key reason why real estate in this city stands out is because it features multiple themed communities, such as Dubai Media City and Dubai Production City. Another similar and equally well-known locality in this city is acclaimed Dubai Science Park, an area that has been built to encourage science. Dubai Science Park offers a mix of both commercial and residential units on rent.
Types of Properties in Dubai Science Park
Properties in Dubai Science Park have only two residential towers as of now because it is still under development. In the near future, it will play a major role in UAE Vision 2021. Dubai Science Park has been the first to observe the momentum gathered by the real estate market of Dubai. This project is heavily influenced by life and nature; therefore, properties in Dubai Science Park are surrounded by landscaped gardens filled with flora and fauna. Dubai Science Park's residential area offers a variety of units, such as studios and 3-bedroom apartments with spacious bedrooms, built-in wardrobes and a covered parking space for the tenants. The apartments in Dubai Science Park have CCTV surveillance, a laundry room, dining area, open-plan kitchen, a guest bedroom and attached bathrooms.
Rent Price Trend in Dubai Science Park
Despite the fact that Dubai Science Park is the future centre point for business progression in Dubai, the properties here are reasonably priced. An apartment in Dubai Science Park ranges from AED 52,000 to AED 72,000 per annum. As of now, there are no villas available on rent in this community. The commercial options that can be rented in Dubai Science Park are also very limited. The rent is based on a yearly basis where it can be paid through 4 cheques per year. Keeping in mind all the amenities offered by this locality, the apartments seem fairly affordable.
Popular Areas in Dubai Science Park
Known as DuBiotech and EnPark in the past, Dubai Science Park is a free-zone network that offers business workplaces, distribution centres and lab spaces. There are many eateries and bistros around Dubai Science Park as well, such as Chubby Cheeks Organics, Grill Master, McDonald's, The Noodle House and Chocobon Factory. Healthcare facilities and medical centres are very close to the residential apartments. Famous schools such as Australian International School, Sada Community School and Bloom Academy Brighton Collages are a mere 4 kilometres away.
Reasons for Renting in Dubai Science Park
Living in Dubai Science Park means that you are a part of the advanced vision of Dubai. Other famous localities that can be found in the vicinity are Al Barsha, Jumeirah Village Triangle, Motor City and Arabian Ranches. Dubai Butterfly Garden is also situated nearby; one can see nearly 25 different species of butterflies here. Furthermore, this locality is only ten minutes away from famous tourist attractions such as Mall of Emirates, home to several brands such as Marks and Spencer, Topshop and Mango, and Ski Dubai, an indoor ski resort where you can have a snowball fight with your friends or look at some penguins. Another famous attraction nearby is the Miracle Garden.