Properties for rent in Dubai Studio City
Last updated date:

Sat, 25 Jun 2022 04:06:16 GMT
30000 to 90000

AED

yearly
Glitz 3, Glitz, Dubai Studio City, Dubai

Apartment

Best Price- Near schools – 2 BR-furnished

Glitz 3, Glitz, Dubai Studio City, Dubai

Apartment

Fully Furnished l Large Balcony l Impressive Unit

Glitz 1, Glitz, Dubai Studio City, Dubai

Apartment

Brand new | Fully furnished | Spacious Unit

Glitz 3, Glitz, Dubai Studio City, Dubai

Apartment

Beautiful, Bright & Spacious| Well maintained

Glitz 3, Glitz, Dubai Studio City, Dubai

Apartment

A fully Furnished 1Br Apartment for Rent in Glitz ,Studio City

Glitz 1, Glitz, Dubai Studio City, Dubai

Apartment

Big Balcony | Higher Floor | Available for Rent

Glitz 2, Glitz, Dubai Studio City, Dubai

Apartment

Glitz 2 | Mid Floor | Available for Rental

Glitz 1, Glitz, Dubai Studio City, Dubai

Apartment

Glitz 1 | Mid Floor | Available for Rent

Dubai Studio City, Dubai

Apartment

Spacious 1 BR | Fully Equipped Kitchen | Unfurnished

Glitz 3, Glitz, Dubai Studio City, Dubai

Apartment

2 B/R Apartment - Studio City

GHAPH Studio, Dubai Studio City, Dubai

Apartment

1 BR Apt. for rent w/ 1 Mos Free in Ghaph Studio

GHAPH Studio, Dubai Studio City, Dubai

Apartment

Significant Studio Apt. for Rent w/ 1 Mos Free in Ghaph Studio

GHAPH Studio, Dubai Studio City, Dubai

Apartment

Furnished 1 BR Apt. for rent in Ghaph Studio w/1 mos. Free

GHAPH Studio, Dubai Studio City, Dubai

Apartment

Furnished Studio Apt. for rent w/1 Mos Free in Ghaph Studio 1

Olivara Residences 1, Olivara Residences, Dubai Studio City, Dubai

Apartment

Brand New | Community Feel | One Bedroom

Glitz 3, Glitz, Dubai Studio City, Dubai

Apartment

SPACIOUS 1-BR I TENNIS VIEW I FULLY-EQUIPPED KITCHEN

Glitz 3, Glitz, Dubai Studio City, Dubai

Apartment

Beautiful 1 Bedroom Apartment in Glitz 3

Glitz 3, Glitz, Dubai Studio City, Dubai

Apartment

Beautiful 2 Bedroom Apartment in Glitz 3

Glitz 3, Glitz, Dubai Studio City, Dubai

Apartment

Well Maintained |Genuine Listing Spacious Furnished

Glitz 2, Glitz, Dubai Studio City, Dubai

Apartment

For Rent | Spacious Kitchen | 2Bedroom | Glitz 2

Glitz 3, Glitz, Dubai Studio City, Dubai

Apartment

Fully furnished | 2BR Apartment | 2 parking slot

GHAPH Studio, Dubai Studio City, Dubai

Apartment

One Month Free | Flexible Cheque | No Commission Fee | Vacant

Glitz 3, Glitz, Dubai Studio City, Dubai

Apartment

Bright 2 Bedroom | Spacious & Community view

Glitz 3, Glitz, Dubai Studio City, Dubai

Apartment

SO | Bright and Huge 1 Bed+Laundry Room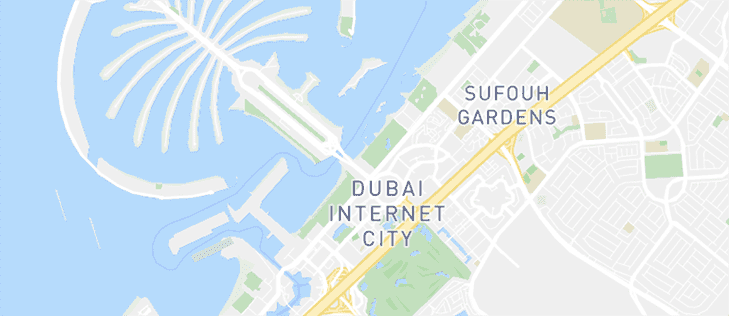 See Listings on the Map
Explore the area
Be the first to hear about new properties
Renting a Property in Dubai Studio City
With a 5.6% decline in Dubai's property prices, various people are buying or renting properties in Dubai. One such property is Dubai Studio City which is nestled across the upscale gated community of Arabian Ranches. Launched in the year 2005 as a response to the success of Dubai Media City, Dubai Studio City spans across an area of 22 million sq. ft. Catering to the needs of the organizations across the sectors of broadcasting, entertainment and film production, it contains various buildings, such as Glitz 1, 2 and 3, DSC Tower, Amrita International Building, Amdad Investment Building, Aziz Residences, and Azizi Hotel Apartments. Dubai Studio City houses film and television academies. Ensuring broadcasting and film production services to those who want to expand their companies in the pan-Arab region, it aims to help organizations build studios. Offering services like animation, makeup, dubbing, casting, construction, telecine and set design to the organizations, it caters to all their creative needs.
Types of Properties in Dubai Studio City
A highly regarded residential development in the region, Dubai Studio City focuses on sustainability and the reduction of carbon footprint. As far as the residential properties are concerned, Dubai Studio City contains over 47 one, two and three-bedroom apartments that have a built-up area ranging between 470 sq. ft. to 1,356 sq. ft. Consisting of a well-equipped kitchen, laundry room and balcony, these apartments also have tennis and basketball courts, a state-of-the-art health club and water fixtures. When it comes to the commercial properties in Dubai Studio City, there are more than four shops that range between 582 sq. ft. and 1,055 sq. ft.
Rent Price Trends for Properties in Dubai Studio City
The prices in Dubai Studio City are relatively affordable as compared to the costs of properties in other areas of Dubai. The rental trend of apartments ranges between AED 38,000 and AED 100,000 per annum. In the same vein, the costs of shops are reasonable too. The rental price of shops in Dubai Studio City is around AED 105,000 per annum.
Popular Areas of Dubai Studio City
Taking care of the needs of its occupants, Dubai Studio City features Zest Restaurant that offers nutritious food. With a menu that consists of 16 types of juices, 9 types of smoothies, 11 kinds of beverages, 12 kinds of salads, 4 types of soups, 12 types of desserts and 11 kinds of sandwiches, Zest Restaurant offers delectable food. In addition to that, Dubai Studio City also lies close to Barbecue Delights that serves three different types of cuisines: North Indian, Afghani and Pakistani. Built in the year 2004 in Dubai, Barbecue Delights is known for its signature dishes, such as Mutton Ribs, Bihari Kabab and Afghani Tikka. Dubai Studio City also features a premier residential development in the form of Glitz that comprises three buildings, offering 1,2, and 3-bedroom apartments to the occupants. A master development of Danube Properties, Glitz contains apartments that have a built-up range between 672 sq. ft. and 1,646 sq. ft. Setting a benchmark in providing the perfect living environment to its inhabitants, Glitz offers health clubs, barbecue station, water features, 4 beautiful gardens and a mini-golf course. Consisting of a basement parking lot, grand lobby and 8 levels of apartments, Glitz lies at a distance of 8 minutes from the Mall of Emirates.
Reasons for Renting in Dubai Studio City
Touted as a city within a city, Dubai Studio City lies in the core of Dubai which means that moving in and out of the area is not an issue. Besides that, Dubai Studio City also takes new initiatives for nurturing the local talent and celebrating art. The latest initiative, CineMENA offers networking opportunities to those who want to learn about the art and craft of content creation. The exhibition showcases film screenings and the latest trends.