Last updated date:

Tue, 09 Aug 2022 10:11:11 GMT
30000 to 105000

AED

yearly
API Arjan Two Building, Arjan, Dubai

Apartment

BRAND NEW BUILDING l FOR FAMILY l ONE MONTH FREE

Elz Residence, Arjan, Dubai

Apartment

Brand New|Spacious Unit|Premium Unit

API Arjan Two Building, Arjan, Dubai

Apartment

2BHK BRAND NEW l FAMILY l ONE MONTH FREE

Vincitore Boulevard, Arjan, Dubai

Apartment

Fully furnished / Luxury design / Best lay out

The Wings, Arjan, Dubai

Apartment

With Bills | Fully Furnished |Great Finishing

Vincitore Palacio, Arjan, Dubai

Apartment

Best lay out | Fitted Kitchen | Spacious Layout

API Arjan Two Building, Arjan, Dubai

Apartment

STUDIO APARTMENT AVAIABLE IN ARJAN

Geepas Tower, Arjan, Dubai

Apartment

No Comission!! | Flexible payment | 2 Bathrooms | Huge Balcony | Close kitchen | Swimming Pool & Gym

Resortz by Danube, Arjan, Dubai

Apartment

Spacious 2 BR | Vacant | Fully Furnished

Vincitore Boulevard, Arjan, Dubai

Apartment

Luxury Design & Fully furnished1Bd/In 12Cheques

Vincitore Boulevard, Arjan, Dubai

Apartment

Brand New | Best Layout Unique Design

The Wings, Arjan, Dubai

Apartment

With Bills | Fully Furnished | Best Amenities

The Wings, Arjan, Dubai

Apartment

Fully Furnished | With Utilities| Spacious unit

The Wings, Arjan, Dubai

Apartment

With Utilities | Fully Furnished | Luxury Design

Vincitore Palacio, Arjan, Dubai

Apartment

Kitchen Appliances|Spacious unit|Great Finishing

The Wings, Arjan, Dubai

Apartment

Luxury design |Fully furnished |Spacious unit

Evershine Gardens, Arjan, Dubai

Apartment

Fully furnished /With Utilities / Monthly Basis Available

Vincitore Boulevard, Arjan, Dubai

Apartment

Front Facing | Luxury Design | Spacious Unit

Abdul Wahed Bin Shabib Building, Arjan, Dubai

Apartment

2 MONTHS RENT FREE | WITH KITCHEN APPLIENCES | BRAND NEW | LAST UNIT

Ahmed Al Abdulla Residence, Arjan, Dubai

Apartment

Chiller free | Spacious Apartment | Prime location

The Wings, Arjan, Dubai

Apartment

Fully Furnished | With Utilities | Spacious unit

The Wings, Arjan, Dubai

Apartment

With Bills | Fully Furnished | Great Finishing

Vincitore Boulevard, Arjan, Dubai

Apartment

Luxury Design l Unfurnished l Spacious Unit

Dumax Building, Arjan, Dubai

Apartment

BRAND NEW | PREMIUM BUILDING | NEXT TO SUPER MARKET | GRAB YOUR KEY NOW
Find homes by commute time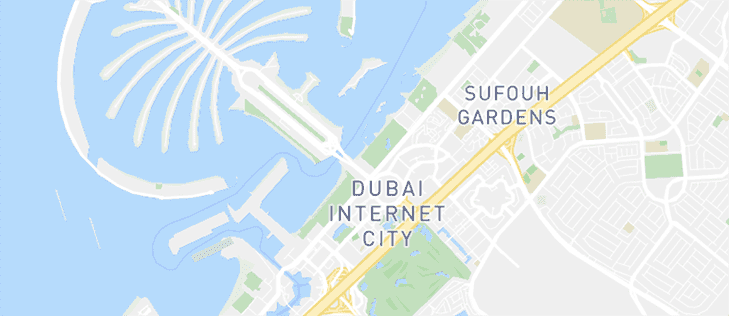 See Listings on the Map
Explore the area
Be the first to hear about new properties
Short Term Residential Rentals in

Arjan
Popular Rental Searches for Properties in Arjan
Renting a Property in Arjan
Located within Dubailand, Arjan is a billion-dollar residential and commercial developmental project offering a variety of real estate options. Divided into 10 different residential sub-communities, Arjan has a total number of around 157 plots. Arjan is mostly famous for its classy residential units and popular tourist spots. The area is also famous for its responsible energy utilization and the way they produce renewable energy to meet their energy needs. Stretching across the convenient Sheikh Bin Zayed Road, this property allows residents to reach Dubai easily. Situated between the likes of Dubai Hills Estate and Al Qudra has made Arjan a rental hot spot for tourists and expats.
Types of Properties in Arjan
When it comes to meeting the needs of people who are looking for a secure yet affordable area, Arjan is a residential community that offers apartments, hotel apartments, offices, shops and residential floors available for commercial and residential purposes. The properties present in this area feature modern designs with fully finished interiors including a fitted kitchen with cabinets, attached baths, tiled floors, spaciously designed rooms, double-glazed windows providing a clear view of the neighbourhood and an open terrace. In addition to this, the community also has a shared swimming pool area with temperature controlling features, modern fitness clubs with all the latest equipment, cleaning and maintenance staff, 24/7 water supply, a play area for kids and a proper security system.
Rent Price Trends of Properties in Arjan
The residential real estate in Arjan has a majority of studios and 1, 2, and 3-bedroom apartments. The rent of a 1-bedroom apartment ranges from AED 44,000 to AED 84,000 yearly. The rent price of a 2-bedroom unit ranges from AED 60,000 to AED 105,000 yearly. For a 3-bedroom unit in Arjan, the rent goes from an average of AED 80,000 to AED 110,000 yearly. Arjan also has a variety of studios that you can hire for an average yearly rent of AED 30,000 to AED 71,400. However, if you're looking for a commercial office for rent in Arjan, it will cost you an average yearly amount that ranges between AED 40,000 up to AED 85,000.
Popular Areas of Arjan
Located adjacent to the residential area of Dubai Sports City, right next to the famous popular Umm Suqiem Road, the residential community of Arjan is home to many popular tourist destinations. Some of the most popular tourist spots include The Els Golf Club, Open Air-amphitheatre and the famous Dubai Miracle Garden. One of the most popular tourist spots in Arjan is the Dubai Butterfly Garden that is known for having 25 different butterfly species. With its rich recreational and cultural attractions, Arjan in Dubailand has become an internationally sought-out destination.
Reason for Renting in Arjan
Being situated just a 2-minute drive away from Dubai Miracle Garden, 15-minute drive from Dubai Marina and a short 15-minute drive from Downtown Dubai and the Dubai Mall, Arjan is close to almost every basic living necessity of life. The area offers convenient access to reliable medical care centres/hospitals, pharmaceutical stores, proper educational centres for both adults and kids, restaurants, cafes, retail stores, shopping malls, superstores, and markets. To further facilitate the residents of Arjan, a flexible multiple cheque payment system is also in place. As compared to other neighbouring localities, the rental prices in Arjan are a lot more affordable. Dubai International Airport is also just a 25-minute drive away from the residential community of Arjan, making it a decent choice for people who are looking to rent a property in Dubai.