Apartments for rent in Dubai Science Park
Last updated date:

Tue, 27 Sep 2022 10:41:47 GMT
25000 to 80000

AED

yearly
Bella Rose, Dubai Science Park, Dubai

Apartment

Elegant 1 bedroom Tailored to Your Highest Standards

Bella Rose, Dubai Science Park, Dubai

Apartment

At Last, This Is What You've Been Searching For

Bella Rose, Dubai Science Park, Dubai

Apartment

Well maintained Studio at best price | One month free

Aston Towers, Dubai Science Park, Dubai

Apartment

HOT DEALS I 5 MINS TO SCIENCE PARK

Bella Rose, Dubai Science Park, Dubai

Apartment

HIGHER floor studio apartment for rent in Bella Rose

Aston Towers, Dubai Science Park, Dubai

Apartment

GOOD VIEW I PREMIUM LAYOUTS I 10 MINS TO SCIENCE PARK

Bella Rose, Dubai Science Park, Dubai

Apartment

SM | Studio Unfurnished | Same as Brand New | Available @25K

Orchid Residence, Dubai Science Park, Dubai

Apartment

Spacious 1BHK | Hot Deal | Ready To Move

Bella Rose, Dubai Science Park, Dubai

Apartment

Studio- Brand New Furniture- 6 CHQs- Mid Floor

Bella Rose, Dubai Science Park, Dubai

Apartment

Studio| Will be Available on 2nd Week of September

Bella Rose, Dubai Science Park, Dubai

Apartment

Fully Furnished | Luxurious | High Floor

Bella Rose, Dubai Science Park, Dubai

Apartment

Chiller Free Furnished Studio for Rent Bella Rose Ready for move in

Bella Rose, Dubai Science Park, Dubai

Apartment

Spacious Studio with Balcony/Best Price/Good Location

Bella Rose, Dubai Science Park, Dubai

Apartment

Chiller Free | Ready To Move In Studio |High Floor

Bella Rose, Dubai Science Park, Dubai

Apartment

Spacious Studio | Vacant Ready to Move in | Bella Rose

Montrose Residence A, Montrose Residences, Dubai Science Park, Dubai

Apartment

MONTROSE 1BR VACANT COMMUNITY VIEW

Montrose Residence B, Montrose Residences, Dubai Science Park, Dubai

Apartment

Two Bedroom | Maids Room | Vacant

Dubai Science Park, Dubai

Apartment

SUPER SUMMER OFFER I LUXURY APARTMENTS I FAMILY BUILDING

Bella Rose, Dubai Science Park, Dubai

Apartment

Spacious Studio With Open View Laundry Area and VIP Quality

Bella Rose, Dubai Science Park, Dubai

Apartment

Open view | With Balcony | Spacious Apartment

Bella Rose, Dubai Science Park, Dubai

Apartment

Skyline view | Mid Floor | Unfurnished

Bella Rose, Dubai Science Park, Dubai

Apartment

Breathtaking Studio, Fully Furnished, Modern Amenities

Bella Rose, Dubai Science Park, Dubai

Apartment

AS | Best Price Studio Available @25K

Bella Rose, Dubai Science Park, Dubai

Apartment

Fully Furnished Studio with Balcony Vacant|
Find homes by commute time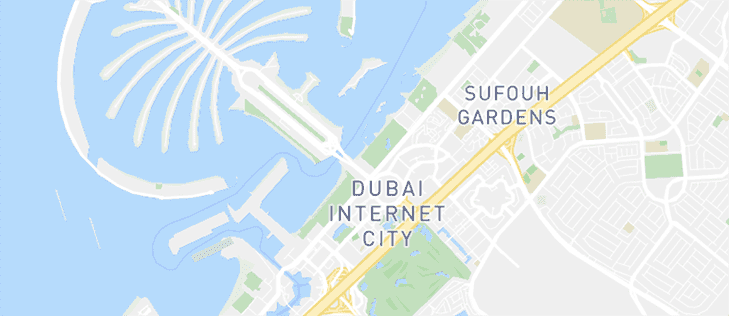 See Listings on the Map
Explore the area
Be the first to hear about new properties
Short Term Apartment Rentals in

Dubai Science Park
Renting an Apartment in Dubai Science Park
There are more than a few people who feel entitled to invest their abilities for the betterment of the environment and promoting science. We all know Dubai in light of having sophisticated infrastructure but it may come as a surprise that properties in Dubai have also been dedicated to solely work for the purpose of innovation. One such place is known as the famous Dubai Science Park. One of the city's largest projects, the place has been established to turn Dubai into a platform for promoting the business community, especially those working in life sciences. Properties in Dubai Science Park have advanced private laboratories, commercial offices, residential communities and warehouses for business support. In other words, this is the best place to set up your life right now.
Types of Apartments in Dubai Science Park
Dubai Science Park has only one or two residential towers because it's still a work in progress. Even then, rental apartments in Dubai Science Park are readily available. The Montrose Residence in DSP has pleasing 1 or 2-bedroom apartments for rent. Dubai Science Park apartments for rent are available in various sizes. The average initial area for 1-bedroom apartment is 760 sq. ft, which reaches up till 800 sq. ft for a 2-bedroom apartment. These apartments have gorgeous balconies, while some may even have a terrace. Units also have a shared swimming pool, fitness centre, pet-friendly environment, and laundry room.
Rent Price Trends for Apartments in Dubai Science Park
Even though DSP is the future hub for scientific and business advancement in Dubai, apartments for rent in Dubai Science Park are available at affordable prices. Considering the hype of the property, the price of a 2-bedroom apartment is between an average range of AED 70,000 and AED 75,000. The average price for a 1-bedroom apartment in DSP is AED 55,000. Most of these apartments either have 2 or 3 bathrooms along with fitted-in kitchens and basic amenities. The price trend has been incredibly consistent since there are only a few residential communities in and around DSP.
Lifestyle in Dubai Science Park
DSP is all about sustaining the future with innovative ideas so that the industrial and science sectors can flourish. The lifestyle of DSP is mainly focused on a business environment; however, it is not as boring as it sounds. DSP real estate is extremely beneficial for staying on trend and up to date with current and future prospects. The residencies are mostly surrounded by business firms, laboratories, offices, and private sectors, so this makes the DSP lifestyle quite decent, sophisticated and full of amazement. There are more than a dozen restaurants and cafes around the apartments for rent in Dubai Science Park, such as McDonalds, Hatam Restaurant, Chubby Cheeks Organics, Grill Master, Chocobon Factory, The Noodle House, and much more. Hospitals and clinics are also in close proximity for any type of emergency or medical assistance.
Reasons for Renting in Dubai Science Park
Living in apartments for rent in Dubai Science Park means that you are directly involved with the futuristic vision of Dubai. The best reason for renting DSP apartments is that you'll have access to more than 360 companies that are committed to setting up their business in Dubai. You will have incredible career opportunities and business enrichment. The area gives you a chance to be part of a sustainable environment. DSP also has other popular places nearby such as Arjan and Dubai Studio City, which can definitely promise you a relaxing day.