Last updated date:

Wed, 25 May 2022 13:40:11 GMT
125000 to 1500000

AED

yearly
Al Reem 2, Al Reem, Arabian Ranches, Dubai

Villa

Stunning 2 Bed | Opposite Lake | Furnished

Al Reem 3, Al Reem, Arabian Ranches, Dubai

Villa

Full Lake Facing! Type 4M | Large 2BR+ Study | Genuine Listing

Palmera 1, Palmera, Arabian Ranches, Dubai

Villa

3 Beds + Family | Vacant | Close To Pool

Alma 1, Alma, Arabian Ranches, Dubai

Villa

3 Bed Plus Study | Single Row | Vacant

Terra Nova, Arabian Ranches, Dubai

Villa

Private Pool | Furnished | 4 Bedrooms

Al Reem 3, Al Reem, Arabian Ranches, Dubai

Villa

3 Bed + Study | Park Backing | Vacant

Al Reem 1, Al Reem, Arabian Ranches, Dubai

Villa

Vacant Mid July | Well Maintained | Type 3E

Alvorada 1, Alvorada, Arabian Ranches, Dubai

Villa

Alvorada | 5 Bedrooms +| Pool | Available July

Al Reem 2, Al Reem, Arabian Ranches, Dubai

Villa

2 bedroom | Great opportunity in Al Reem

Palmera 1, Palmera, Arabian Ranches, Dubai

Villa

Private Location | Ready to Move | View Today

Saheel, Arabian Ranches, Dubai

Villa

Huge Plot | Fully Upgraded | Beautiful Landscape | Close to park & Pool

Palmera 2, Palmera, Arabian Ranches, Dubai

Villa

Lake View | Type C | Impeccable | 2 Beds

Palmera 2, Palmera, Arabian Ranches, Dubai

Villa

2 bedroom | Great location | Sought after Palmera

Palmera 1, Palmera, Arabian Ranches, Dubai

Villa

Extended | Furniture Options | Maids Room

Palmera 1, Palmera, Arabian Ranches, Dubai

Villa

Vacant | Extended| Upgraded Type B| Large Garden

Al Reem 1, Al Reem, Arabian Ranches, Dubai

Villa

SINGLE ROW | CLOSE TO PARK | HUGE PLOT

Saheel 1, Saheel, Arabian Ranches, Dubai

Villa

Extended | Spacious | 4 Bedrooms | Big Garden

Polo Homes, Arabian Ranches, Dubai

Villa

Landscaped Garden | Huge Plot | View Today

Saheel 1, Saheel, Arabian Ranches, Dubai

Villa

Private Pool | Family Home | Ready to move in

Mirador, Arabian Ranches, Dubai

Villa

Furnished| Pool & Garden

Polo Homes, Arabian Ranches, Dubai

Villa

Large Plot | Brand New | Custom Built | View Today

Saheel 1, Saheel, Arabian Ranches, Dubai

Villa

Single Row | Extended | Direct Park Access

Savanah 1, Savannah, Arabian Ranches, Dubai

Villa

Well Maintained | 3 + maids | Vacant and ready to move in

Terra Nova, Arabian Ranches, Dubai

Villa

Exclusive | Private Pool | Vacant | 6 Beds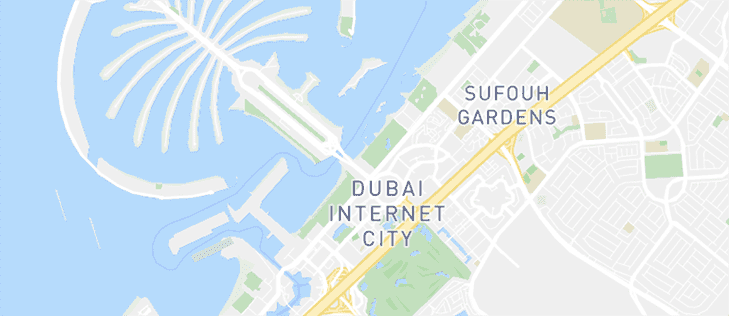 See Listings on the Map
Explore the area
Be the first to hear about new properties
Popular Rental Searches for Properties in Arabian Ranches
Renting a Property in Arabian Ranches
Rental properties have always been more popular in the Dubai real estate market. There is an overwhelming population of expats in Dubai who are mostly attracted to the vibrant lifestyle of the city. However, the real magic of Dubai lies in its real estate which is a mesmerizing collection of residential communities, commercial areas, and residential complexes consisting of luxury properties for rent and sale. When we are talking about the best places to rent in Dubai then it is essential to talk about Arabian Ranches as well.
Types of Properties in Arabian Ranches
Arabian Ranches is a golf-centred community which features a sandy outlook. The properties that are up for rent in Arabian Ranches include a total number of 4,172 residential units that are segregated into townhouses and villas, distributed across 13 enclaves. Emaar's master-development is located at a very strategic location which makes renting a house here even more attractive because of the in-community luxury and the nearby localities. Facilitated by state-of-the-art architecture and designs, the villas in Arabian Ranches are made up of 2 to 6-bedroom units, giving tenants a variety of options to choose from. The Arabian Ranches townhouses have 2, 3 and 4 bedrooms. There is an open kitchen, a maid's room, gigantic master bedrooms, a study, a private pool, and a maintenance contract. The average area range for both types of properties is between 1,889 sq. ft. and 8,000 sq. ft.
Rent Price Trend of Properties in Arabian Ranches
There are incredible variations in renting trends of villas and townhouses in this residential community. Starting with the Arabian Ranches townhouses, the average yearly rate for a 2BHK house starts at AED 100,000 while the rate can go up to AED 150,000 as well. Similarly, the 3BHK rental trend is approximately between AED 130,000/year and AED 210,000/year while 4BHK properties will cost anywhere between AED 135,000 and AED 220,000 per annum. When it comes to the renting trend of Arabian Ranches villas, tenants can face a lot of fluctuation since there is diversity in the number of bedrooms. One will find 2, 3, 4, 5 and 6-bedroom villas here. The lowest yearly rent starts at about AED 100,000 per annum. You can be expected to pay up to AED 380,000 per annum for the biggest property in this area.
Popular Areas of Arabian Ranches
There are about 20 retail outlets present in the vicinity of the community. The villas and townhouses for sale have the advantage of being close to cafes, restaurants, travel agencies, hair salons, health clinics, and schools. The restaurants in Arabian Ranches include renowned names such as Pizza Hut, Burger King, Costa Coffee, Maison Mathis and Shakespeare and Co. For those who love polo, Polo Homes and Dubai Polo & Equestrian Club is present within Arabian Ranches. The best part about having a property in Arabian Ranches is the healthy green environment that can be enjoyed by strolling in Alvorada Park and Palma Community.
Reasons for Renting in Arabian Ranches
Life in Arabian Ranches can be quite fun and exciting yet calm and peaceful at the same time. Due to the in-community amenities, one won't need to travel too far for their day-to-day needs. The community has 24/7 concierge services, ATM facilities, satellite TV, laundry facilities, internet connection, kids play area, maintenance staff and BBQ areas. Those who wish to step out of the residence and check out other areas nearby can visit Dubai Sports City, Business Park Motor City, Dubai Studio City and Motor City.