Last updated date:

Wed, 25 May 2022 12:33:54 GMT
61990 to 274425

AED

yearly
Abu Dhabi Plaza Tower, Al Markaziya, Abu Dhabi

Apartment

No Commission!!! 2 Huge Bedroom in Good Location!

Al Ain Tower, Al Markaziya, Abu Dhabi

Apartment

Spacious 2 BHK | Zero Commission | Full Sea View

Burj Mohammed Bin Rashid - WTC, Al Markaziya, Abu Dhabi

Penthouse

Luxurious penthouse | Zero Commission | 12 Payments.

Burj Mohammed Bin Rashid - WTC, Al Markaziya, Abu Dhabi

Apartment

Aesthetic Design/ Built in wardrobes/All facilities

Burj Mohammed Bin Rashid - WTC, Al Markaziya, Abu Dhabi

Apartment

No Commission | Luxurious 2 BR | Flexi Payment

Burj Mohammed Bin Rashid - WTC, Al Markaziya, Abu Dhabi

Apartment

NO COMMISSION ! 2BHK + 12 Payments + Kitchen Appliances.

Al Markaziya, Abu Dhabi

Apartment

Specious 3 Bedrooms Bright Apartment / Maid Room / Balcony

Burj Mohammed Bin Rashid - WTC, Al Markaziya, Abu Dhabi

Apartment

Burj Mohammed Bin Rashid - WTC

Abu Dhabi Plaza Tower, Al Markaziya, Abu Dhabi

Apartment

Stunning 1 Bedroom in Abu Dhabi Plaza!!!

Burj Mohammed Bin Rashid - WTC, Al Markaziya, Abu Dhabi

Apartment

No Commission|2BHK+Maid\'s Room-Perfect Living Space

Al Istiqlal Street, Al Markaziya, Abu Dhabi

Apartment

No Agency Fee | 4 Payments | direct from owner

Al Istiqlal Street, Al Markaziya, Abu Dhabi

Apartment

No Agency Fee | 4 Payments | direct from owner

Al Istiqlal Street, Al Markaziya, Abu Dhabi

Apartment

No Agency Fee | 4 Payments | direct from owner

Al Istiqlal Street, Al Markaziya, Abu Dhabi

Apartment

No Agency Fee | 4 Payments | direct from owner

Al Markaziya, Abu Dhabi

Apartment

30 DAYS GRACE PERIOD. : Three Bedroom with Maids room in Al Markaziya for AED 75,000 Only. !!

Al Istiqlal Street, Al Markaziya, Abu Dhabi

Apartment

No Agency Fee | 4 Payments | direct from owner

Al Istiqlal Street, Al Markaziya, Abu Dhabi

Apartment

Flexible Payments | 0% Commission | Near Corniche

Burj Mohammed Bin Rashid - WTC, Al Markaziya, Abu Dhabi

Apartment

No commission. . . / 12 payments . . /4master bedroom duplex

Al Istiqlal Street, Al Markaziya, Abu Dhabi

Apartment

Basement Parking | No Agency Fee | 4 Payments

Burj Mohammed Bin Rashid - WTC, Al Markaziya, Abu Dhabi

Apartment

0 COMMISSION || 3BHK Walking Distance To Corniche

Burj Mohammed Bin Rashid - WTC, Al Markaziya, Abu Dhabi

Apartment

No Commission | Modern 1 BR | Flexi Payment

Al Markaziya, Abu Dhabi

Apartment

Brand New Amazing Quality 2 Bedroom With Parking

Burj Mohammed Bin Rashid - WTC, Al Markaziya, Abu Dhabi

Apartment

Burj Mohammed Bin Rashid - WTC

Burj Mohammed Bin Rashid - WTC, Al Markaziya, Abu Dhabi

Apartment

Burj Mohammed Bin Rashid - WTC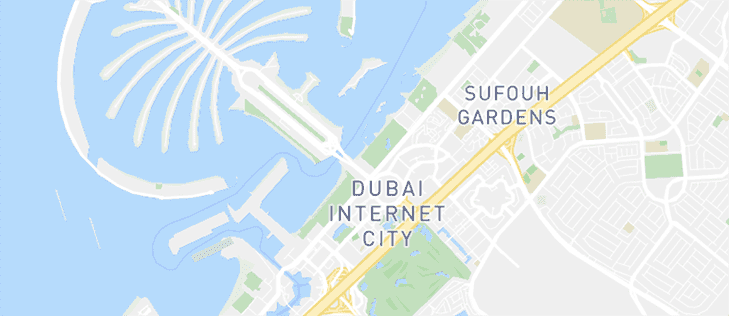 See Listings on the Map
Explore the area
Be the first to hear about new properties
Renting a Property in Al Markaziya
More commonly known as Al Danah, Al Markaziya is an old district of the city that is located to the south of Corniche, bordered by Union Square to the east and Al Zaahiya to the west. Acting as the Central Business District, the area has many administrative real estates in Abu Dhabi that are collectively a part of the downtown region.
Types of Properties in Al Markaziya
Since Al Markaziya is a densely populated area, you will be lucky to find a vacant apartment of your choice since they get instantly occupied. A large number of professionals prefer living in downtown and opt for smaller accommodation with lower rents. This high demand for rental studios in Al Markaziya has resulted in these units being available in limited numbers. The most commonly found residential apartments in Al Markaziya are available in property types such as 1 or 3-bed units with up to 4 bathrooms. Al Ain Tower, located a short distance away from the Corniche, is a skyscraper that consists of 47 floors with over 300 residential units such as stunning penthouses and apartments with expansive balconies. Generally, Al Markaziya rental apartments have floor areas ranging from 520 sq. ft. to 2,300 sq. ft., featuring well-lit living rooms, bathrooms with porcelain sanitary wares and kitchens fitted with dark-wood cabinets. Commercial properties in Al Markaziya such as offices for rent have variants too. The completely-fitted workplaces come with high-quality office equipment, private pantry and a couple of bathrooms. Certain retail spaces or shops that can function as any kind of eatery, have an addition of a reception area, a meeting room, a kitchenette and central heating and air conditioning systems.
Rent Price Trends of Properties in Al Markaziya
The price of every property in Al Markaziya is subjected to factors such as size, floor and the view offered. The commercial units for rent that are offered with a scenic view are priced at AED 28,000 per 16 sq. m. whereas the ones without any view are less costly with the rental rate being AED 18,000 per 16 sq. m. All these payments are to be made on a yearly basis. As of now, the average rent of offices in Al Markaziya is AED 140,000 per annum. Similarly, the rentals of residential apartments in Al Markaziya vary according to several factors, such as the balcony/window view, square footage plus the number of bedrooms and bathrooms. Their renting cost starts from AED 50,000 and goes up to AED 165,000, with the average rate currently staying at AED 80,000 per year.
Popular Areas of Al Markaziya
People living in Al Markaziya will never be short of leisure options. The area of Madinat Zayed contains a huge shopping complex that not only has a vibrant collection of fashion and lifestyle outlets but also houses the Gold Souk market. The iconic complex of 3 skyscrapers, World Trade Centre Abu Dhabi, is brimming with globally favourite beauty and lifestyle brands such as MAC Cosmetics, Hugo Boss, Michael Kors and Victoria's Secret. Other attractions in this complex include Novo Cinema, Spinney's supermarket and a food court. Al Markaziya also boasts some spectacular parklands such as Capital Garden, Formal Park and Lake Park. Those who fancy a few drinks in an upscale bar can head to Cristal Bar that offers an exotic fusion of cocktails and high-end cigars. Other similar amenities in the area include Imago Restaurant and Bar, Views Bar, The Cellar-Wine Bar and The Beachcomber.
Reasons for Renting in Al Markaziya
Al Markaziya is a major shopping destination with big brand outlets and department stores lining its streets. Speaking of the streets, the district is served by a large network of Abu Dhabi's busiest yet crucial roads such as Electra Street, Hamdan Street, Al Falah Street, Khalifa Street and Defence Road. The Sheikh Zayed Tunnel provides quick access to Al Salam Street that curves around the naturally landscaped development of Eastern Mangroves and the district of Ministries Complex. By taking the route through Sheikh Khalifa Highway one can reach massive island developments such as Saadiyat Island, Al Jubail Island and Yas Island under 30 minutes. Headquarters of major organizations like Abu Dhabi Marine Operating Company, the National Bank of Abu Dhabi (NBAD), Zakum Development Company, Abu Dhabi Securities Market and Etisalat are located in Al Markaziya.