Properties with floor plans
Apartments for rent in The Diamond
Last updated date:

Tue, 04 Oct 2022 13:44:51 GMT
46000 to 58000

AED

yearly
The Diamond, Dubai Sports City, Dubai

Apartment

Endearing Elegance With Low Maintenance Appeal | Call Now

The Diamond, Dubai Sports City, Dubai

Apartment

Spacious, Fully Furnished 1 BR Apartment

The Diamond, Dubai Sports City, Dubai

Apartment

Pool & Golf View l One Bedroom l Higher Floor l l
Recommended properties based on your last searches
Find homes by commute time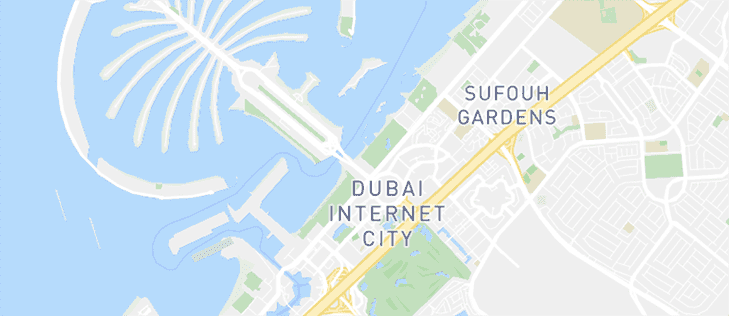 See Listings on the Map
Explore the area
Be the first to hear about new properties
Renting an Apartment in The Diamond
Dubai is one of those cities of the world whose economy is based on tourism. It is the most populous city of United Arab Emirates, well mostly due to the reason stated before. However, the reason for so much of tourism is quite obvious, the ultra-modern marvels of Dubai. The demand for properties in Dubai has gone through the roof and has triggered swift developments in the real estate market. It is now home to almost 140 nationals from around the world. Sports is a field that is adored by this nation and those who visit it. The Dubai Sports City (DSC) is the sports hub of this amazing city. The properties in Dubai Sports City house many sports enthusiasts from around the globe. Now, let's see what we can expect from The Diamond residence in DSC.
Types of Apartments in The Diamond
The apartments in The Diamond comprise of almost 128 ready units. The property lands in the mid-rise height range of Dubai and it was successfully completed in 2012. The flats are nothing short of a depiction of modern standards, lavish finishing and innovative designs. The apartments are well-designed to accumulate the most natural light. You can either get yourself of a 1-bedroom flat or can go for a 2-bedroom apartment. The bathrooms and kitchens are perfectly located in the apartment, matching the overall design of the building.
Rent Price Trends for Apartments in The Diamond
The price range for apartments for rent in The Diamond starts from over AED 50,000 and touches AED 90,000 per year. Renting one of the 1-bedroom apartments for rent in The Diamond typically starts from around AED 50,000 to AED 65,00 a year. The 2-bedroom rental apartments will cost you around AED 65,000 to AED 90,000 yearly. When a property has rates like these, it becomes harder to ignore.
Highlights of The Diamond
You will get the ultimate experience of living in Dubai Sports City once you get an apartment for rent in The Diamond. The place is filled with facilities that will make it hard for you to leave. You can have unlimited access to swimming pools, top-of-the-line health clubs, steam rooms, sauna rooms, gyms, cafes, juice bars, car parking, 24-hour security, fast elevators, sun terrace, CCTV cameras, rental car services, and other recreational facilities. There are top-end supermarkets and malls in the area as well. The residence offers nothing other than an exquisite lifestyle from the top floor to the bottom.