Jumeirah Village Circle (JVC)
Properties for rent in Jumeirah Village Circle (JVC)
Last updated date:

Thu, 18 Aug 2022 13:37:06 GMT
30000 to 130000

AED

yearly
Tower 108, JVC District 18, Jumeirah Village Circle (JVC), Dubai

Apartment

Fully Furnished | Brand New | Spacious Living

Dar Al Jawhara Residence, JVC District 13, Jumeirah Village Circle (JVC), Dubai

Apartment

Pool View | Luxury Furnished |With Bills 5,500 AED

Bloom Towers, JVC District 10, Jumeirah Village Circle (JVC), Dubai

Apartment

Brand New | High Floor | Premium Quality

Shamal Residences 2, Shamal Residences, JVC District 14, Jumeirah Village Circle (JVC), Dubai

Apartment

1BHK DUPLEX IN SHAMAL RESIDENCE| HOT DEAL IN BEST PRICE

Diamond Views III, Diamond Views, JVC District 14, Jumeirah Village Circle (JVC), Dubai

Apartment

Quality Inside | Monthly 5500 AED | Including Bills | Call Now

Sydney Tower, JVC District 18, Jumeirah Village Circle (JVC), Dubai

Apartment

Fully Furnished | Without Bills | High Quality

Crystal Residence, JVC District 11, Jumeirah Village Circle (JVC), Dubai

Apartment

AMAZING APARTMENT WITH FITTED KITCHEN| POOL VIEW

Oxford Residence 2, JVC District 10, Jumeirah Village Circle (JVC), Dubai

Apartment

Exclusive | One Bedroom | Large Terrace

Lolena Residence, JVC District 12, Jumeirah Village Circle (JVC), Dubai

Apartment

AMAZING | 1 BHK | VACANT | OPEN KITCHEN

Noora Residence 1, Noora Residence, JVC District 10, Jumeirah Village Circle (JVC), Dubai

Apartment

Hurry Up! Book Today | Spacious Living | Best Deal

Diamond Views II, Diamond Views, JVC District 14, Jumeirah Village Circle (JVC), Dubai

Apartment

Vacant | Fully Upgraded Studio | For RENT

Oxford Boulevard, JVC District 15, Jumeirah Village Circle (JVC), Dubai

Apartment

Including Bills | Kitchen Equipped |Fully Furnished

Summer 1 Block A, Summer, Seasons Community, JVC District 15, Jumeirah Village Circle (JVC), Dubai

Townhouse

Hot Deal | Stunning 4BR With Maid Available For Rent

Roxana Residence B, Roxana Residences, JVC District 12, Jumeirah Village Circle (JVC), Dubai

Apartment

UNFURNISHED| GOOD QUALITY 1BHK APARTMENT

Sydney Tower, JVC District 18, Jumeirah Village Circle (JVC), Dubai

Apartment

WELL MAINTAINED| FULLY FURNISHED 1BHK|MODERN DESIGN|UPGRADED UNIT|

Gardenia 2, Emirates Gardens, JVC District 12, Jumeirah Village Circle (JVC), Dubai

Apartment

Fully Furnished | Premium Quality | Fully Upgraded

Bloom Towers, JVC District 10, Jumeirah Village Circle (JVC), Dubai

Apartment

Fully Furnished | Ready To Move | Spacious Living

Oxford Residence 2, JVC District 10, Jumeirah Village Circle (JVC), Dubai

Apartment

12 Cheques | Unfurnished | Hot Deal

Al Yousuf Towers, JVC District 12, Jumeirah Village Circle (JVC), Dubai

Apartment

Kitchen Equipped |12 Cheques | Chiller Free

Bloom Towers, JVC District 10, Jumeirah Village Circle (JVC), Dubai

Apartment

Sami Furnished | Next To Exit | Marina View

Oxford Building, JVC District 14, Jumeirah Village Circle (JVC), Dubai

Apartment

SPACIOUS APARTMENT FOR RENT | NO GAS DEPOSIT| ONLY AED 1000/- FOR 1 YEAR GAS|

Bloom Heights, JVC District 15, Jumeirah Village Circle (JVC), Dubai

Apartment

Ready To Move | Best Deal | Spacious Living

Binghatti Mirage, JVC District 10, Jumeirah Village Circle (JVC), Dubai

Apartment

HOT DEAL| BRAND NEW 1BHK| POOL VIEW| AFFORDABLE COST|

Roxana Residence D, Roxana Residences, JVC District 12, Jumeirah Village Circle (JVC), Dubai

Apartment

UNFURNISHED| POOL VIEW | STUDIO FOR RENT ONLY IN 30,000/-|
Find homes by commute time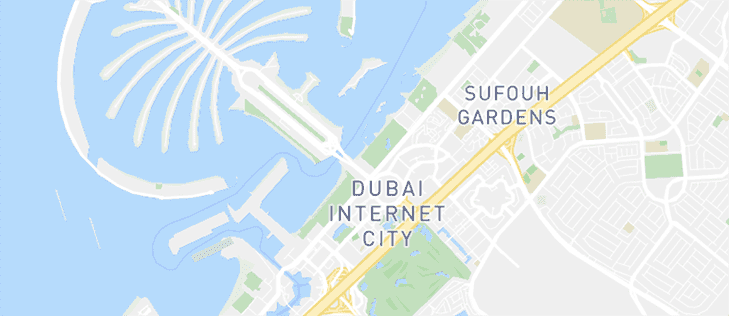 See Listings on the Map
Explore the area
Be the first to hear about new properties
Renting a Property in Jumeirah Village Circle (JVC)
Residential properties in Dubai are selling like hotcakes, and it seems like there's no end in sight – this could be a good thing and a bad thing. Similarly, one of the highest rated places to purchase property is the Jumeirah village circle (JVC). The overall ambience in JVC can be described as relaxed and family-friendly. JVC appeals to those who really love the beach and dream of living in front of the ocean. Residents here can go for a swim whenever they feel like it. The greater Jumeirah Village Community is somewhat closer to the beach, so residents only have to drive a few kilometres to enjoy the sandy beaches. Near the beach, there is plenty to see and do. For example, residents can partake in water-sports such as jet skiing, wakeboarding and other water-related activities. Another benefit of living in JVC is the close proximity to major schools. This is good news for families living in villas that have school-aged children. Nearly all the essentials of life can be found nearby such as healthcare facilities, grocery stores and beauty salons. What's more, for residents who prefer to pray in the mosque regularly, the closest mosque is the Jumeirah Grand Mosque which in itself is a notable landmark. Overall, the JVC neighbourhood is comparatively quiet as compared to other areas in Dubai. The JVC has a well-established green space that residents can enjoy, be it running on the track or going for a midnight stroll, it's all possible. JVC is pet-friendly and most homes have large back gardens that can accommodate your four-legged friends. Nearby, there are plenty of parks for outdoor recreational activities, such as Safa Park, Jumeirah Beach Park and the Jumeirah Open Beach. Within the greater Jumeirah community, there is a central mall where residents love to shop. This mall is known as the Mercato Mall which is an upscale mall that caters to the elite.
Types of Properties in Jumeirah village circle
The most basic apartment in JVC will come with 2 beds and 2 baths and will have a floor space of roughly 1,262 sq. ft. On the other hand, the most luxurious and roomy apartments will come with 3 bedrooms, 4 baths and around 1,393 sq. ft. of floor space. For those interested in renting villas in JVC, the most basic villa can be found with 1 bedroom that comes with 2 baths. The overall floor space in this villa will be around 1,900 sq. ft. The largest available villa will come with 5 bedrooms and 6 baths and a total floor space of 8,407 sq. ft.
Popular Areas of Jumeirah village circle
At the top of the list of popular areas within JVC is the Seasons Community. This community has a mix of low rise apartment buildings and villas. The property for rent in Seasons Community offers the perfect balance of luxury living without having to pay hefty rental costs. Accordingly, the most popular residential unit in Seasons Community is an apartment that comes with 1 bed, 2 baths and an overall floor space of 750 sq. ft. Next on the list is the Diamond Views real estate; its most popular accommodation is a 1-bed apartment that comes with 1 bath and around 800 sq. ft. of floor space. Finally, last on the list of the most popular areas in JVC are the rental properties in Plaza Residences; these have the most popular studio flats. This unit will come standard with 1 bath and a living space of 477 sq. ft. Plaza Residence is considered a new development within JVC. This community has a dedicated gym for men and women and residents will also enjoy exclusive concierge service and vehicle parking available underground. What's more, there is also a swimming pool in this community.
Lifestyle in JVC
When it comes to living in Jumeirah Village Circle, it is projected to be at the number 10 spot of the most popular places to rent in Dubai. Likewise, making it to the top 10 list certainly wouldn't be possible had it not been an area that is in high demand. Thus, this also means that the living standards in JVC are amongst the best in all of Dubai. Unlike in other parts of Dubai, finding a viable parking spot in JVC is not an issue. Within the community, there is a Choithram and Spinneys supermarket. JVC is also popular with families as it has one of the best schools located close-by. For instance, there's the JSS International School, Global Indian School and many others. JVC is also close to some of the leading hospitals in the UAE. For instance, the Saudi-German Hospital can be reached in just 20 minutes via car as it is located in the nearby vicinity of Al Barsha. If residents prefer to shop in a mall, the closest and most popular mall in the UAE, the mall of emirates is just a few minutes away.
Rent Price Trend for Properties in Jumeirah village circle
JVC is a popular area for renting properties, given that it offers a luxurious waterfront living. Likewise, rental prices are contingent on supply and demand. Accordingly, a typical studio apartment in JVC will rent for AED 43K per annum. Next, for those who are interested in 1-bed apartment, they could expect to pay an average amount of AED 60K in annual renting charges. Finally, those who are looking for the largest apartment should expect to pay an average of AED 85K per annum in rental charges. When it comes to renting 3-bed villas, one can expect to pay around 100K per annum for the most affordable version available in JVC. For those who can afford to rent a high-end villa in JVC, the most prestigious villa they can rent can be found in District 16 of JVC which will demand an annual rent payment of AED 150K.