Properties with floor plans
Properties for sale in Remraam
Last updated date:

Thu, 06 Oct 2022 14:42:04 GMT
320000 to 1400000

AED
Al Thamam 57, Al Thamam, Remraam, Dubai

Apartment

Mid Floor Apt with Great View | For Sale

Al Ramth 33, Al Ramth, Remraam, Dubai

Apartment

BEST PRICE | GOOD INVESTMENT | VACANT | HIGH FLOOR

Al Thamam 45, Al Thamam, Remraam, Dubai

Apartment

2 Bedrooms | Close To School | 1007 Sq Ft

Al Ramth 39, Al Ramth, Remraam, Dubai

Apartment

Garden View | Closed Kitchen | Mid Floor | Spacious

Al Thamam 07, Al Thamam, Remraam, Dubai

Apartment

Upgraded Investment | Vacant on Transfer | 2BR

Al Thamam 45, Al Thamam, Remraam, Dubai

Apartment

APARTMENT FOR SALE WITH BEAUTIFUL TERRACE

Al Ramth 35, Al Ramth, Remraam, Dubai

Apartment

Best Priced 1bed |Open Kitchen | Balcony

Al Ramth 35, Al Ramth, Remraam, Dubai

Apartment

Hot Deal I One Bedroom Apartment I Closed Kitchen

Al Ramth 15, Al Ramth, Remraam, Dubai

Apartment

Brand New | Ready 1 Bed Apt |Genuine Resale

Al Ramth 45, Al Ramth, Remraam, Dubai

Apartment

Exclusive | Investor Deal | Rented | Al Ramth 45

Al Ramth 05, Al Ramth, Remraam, Dubai

Apartment

Below O P I Brand New I Park Facing I Facing Park

Al Ramth 09, Al Ramth, Remraam, Dubai

Apartment

Ready 1 Bed Apt | Brand New | Modern Finishes

Al Ramth 03, Al Ramth, Remraam, Dubai

Apartment

Hot Offer| Vacant| Best Location| Maintained|

Al Ramth 07, Al Ramth, Remraam, Dubai

Apartment

Brandnew | Kitchen Appliances | Great Price

Al Ramth 41, Al Ramth, Remraam, Dubai

Apartment

Motivated seller | Great layout | Well maintained

Al Thamam 22, Al Thamam, Remraam, Dubai

Apartment

Inner Circle Unit w/ Nice Community View

Al Thamam 57, Al Thamam, Remraam, Dubai

Apartment

1 Bedroom |Closed Kitchen | Vacant | Ready to Move

Al Ramth 65, Al Ramth, Remraam, Dubai

Apartment

Great Location |Exquisite 3Bed|Vacant on transfer

Al Thamam 20, Al Thamam, Remraam, Dubai

Apartment

Garden View One Bedroom for Sale in Al Thamam, Remraam, Dubai

Al Ramth 47, Al Ramth, Remraam, Dubai

Apartment

Vacant on Transfer| Semi Closed kitchen| Terrace|

Al Ramth 47, Al Ramth, Remraam, Dubai

Apartment

Spacious 3 Bedroom With Terrace | Well Maintained |

Al Ramth 37, Al Ramth, Remraam, Dubai

Apartment

Vacant on Transfer |Open Kitchen| Facing Courtyard

Al Thamam 53, Al Thamam, Remraam, Dubai

Apartment

Hot Offer| Ground Floor| Large Terrace| Thamam|

Al Thamam 43, Al Thamam, Remraam, Dubai

Apartment

1 Bedroom I Closed Kitchen I Balcony and Terrace
Find homes by commute time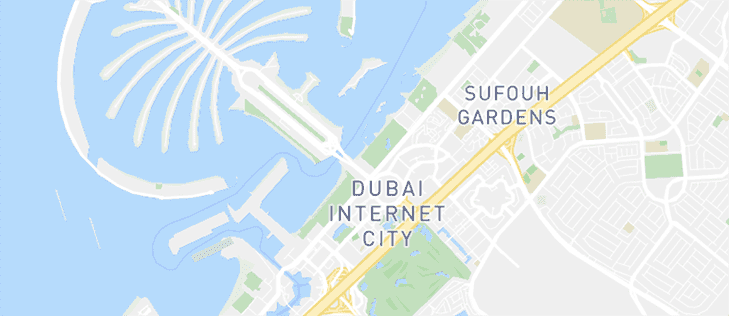 See Listings on the Map
Explore the area
Be the first to hear about new properties
Buying a Property in Remraam
Just a few years back, Remraam was an undeveloped area, It has now become the centre of attraction for a lot of people who are interested in the Dubai real estate market. Developed by Dubai Properties, Remraam is one of the leading properties of Dubai. It is situated within Dubailand and features both residential and commercial real estate options. Located between the international airport of Al Maktoum and Jebel Ali Free Zone, Remraam has become a popular addition in the dynamic real estate market of Dubai. Remraam is divided into two different parts, one is known as Al Thamam and the other is Al Ramth. Al Ramth consists of newly constructed buildings and also has a swimming pool along with many more facilities. However, Al Ramth is still under construction. On the other hand, even though Al Thamam is not a new building, it is considered a hot spot for those who are interested in sports. If we compare both Al Thamam and Al Ramth, we will see that one locality is good for sports enthusiasts while the other is for those looking for a peaceful environment.
Types of Properties in Remraam
Both buildings contain a variety of studios and 1, 2, 3-bedroom apartments available for buying and renting. The apartments are built according to a well-designed architectural plan which utilizes the space effectively. Most of the apartments available for sale in Remraam offer stylish fixtures and unique finishes. Common features of these units include spacious terraces, a laundry area and attached bathrooms. The kitchens of these flats are fully equipped with kitchenware as well as wooden cabinets. Every residential unit in Remraam has shared parking that includes a shade to protect your vehicle from the sun.
Sale Price Trends for Properties in Remraam
The price of an average studio for sale in this community will fall between AED 350,000 and AED 450,000. The price of a 1-bedroom unit ranges from AED 448,000 to AED 972,000 and the price of a 2-bedroom unit ranges from AED 700,000 to AED 2,100,000. However, the average price of a 3-bedroom apartment for sale in Remraam starts from AED 900,000 and goes up to AED 1,350,000. The prices of the real estate in Remraam often fluctuates depending on the condition of the property. A flexible mortgage plan is also in place for those who cannot pay the entire amount upfront.
Popular Areas of Remraam
The residential area of Remraam offers high-quality landscaping. Families with teenagers or sports enthusiasts can live happily at Al Thamam due to the different sports facilities in the area that include a concrete walking track, a football ground, a tennis court, a basketball pitch and huge swimming pools. They even have a community mosque and a supermarket that offers everything from household items to other hardware. Al Ramth is a good place for elderly people who want peace and quiet. The area also contains a variety of reliable schools and education institutes like the girls only Latifa School and Rashid School for boys. Shopping malls like the famous Mall of Arabia, Dubai Outlet Mall and the Dragon Mart located in Dubailand are also just a short distance away from Remraam.
Reasons for Investing in Remraam
Remraam is perfect for people who are looking to move away from the hectic city life and be closer to nature instead. Thankfully, all day-to-day facilities are within reach, such as health care centres/hospitals, supermarkets and educational institutes. In addition to that, Remraam also offers other leisure spots, such as cafes, restaurants, retail stores as well as other recreational sports activities. It is conveniently situated in Dubailand near Dubai Bypass Road and just a short 15-minute drive away from DIP and the famous World Trade Central.