Last updated date:

Sat, 25 Jun 2022 13:18:16 GMT
555320 to 6450000

AED
Dreamz by Danube, Al Furjan, Dubai

Townhouse

Upgraded Unit | Vacant on Transfer |Closed Kitchen

Al Furjan West, Al Furjan, Dubai

Townhouse

PAY 0% DOWN PAYMENT NOW TO MOVE IN YOUR TOWNHOUSE IN AL FURJAN

Dubai Style, Al Furjan, Dubai

Villa

Corner Unit | Park Backing | Vacant on Transfer

Shaista Azizi, Al Furjan, Dubai

Apartment

Chiller Free|Furnished|Vacant|Well Maintained

Azizi Plaza, Al Furjan, Dubai

Apartment

Luxury Furnished | 1 Bed | Chiller Free

Al Furjan West, Al Furjan, Dubai

Townhouse

PAY 0% DOWN PAYMENT NOW TO MOVE IN YOUR TOWNHOUSE IN AL FURJAN

Al Furjan West, Al Furjan, Dubai

Villa

Brand New | Custom 5 Bed Villa | Vacant Now

Al Furjan West, Al Furjan, Dubai

Townhouse

PAY 0% DOWN PAYMENT NOW TO MOVE IN YOUR TOWNHOUSE IN AL FURJAN

Dubai Style, Al Furjan, Dubai

Villa

Corner Unit | Five Bedrooms | Vacant Now

East 40, Al Furjan, Dubai

Apartment

Modern Design l Fully fitted Kitchen l 1 BR + Study room

East 40, Al Furjan, Dubai

Apartment

Brand New l Fully Fitted Kitchen l Ready to Move In

Starz by Danube, Al Furjan, Dubai

Apartment

1 Bedroom | Fully Furnished | Close to Metro |

Azizi Tulip, Al Furjan, Dubai

Apartment

Amazing View|Well Maintained|Closed Kitchen

Candace Aster, Al Furjan, Dubai

Apartment

Elegant Community | Furnished 1BHK Near to Metro

Avenue Residence 2, Avenue Residence, Al Furjan, Dubai

Apartment

Upgraded | Large Balcony | Owner Occupied

East 40, Al Furjan, Dubai

Apartment

Enchanting 2 BHK for SALE| Grab the Beneficial Deal| Upgraded Living Standard

East 40, Al Furjan, Dubai

Apartment

No Commission | Fitted Kitchen | Laundry room | Affordable I Brand New Ready to Move-In|

Dubai Style, Al Furjan, Dubai

Villa

Majestic | Corner Unit | Very Well Maintained

Quortaj, Al Furjan, Dubai

Villa

Exclusive | Corner Plot | Upgraded | VOT

Quortaj, Al Furjan, Dubai

Villa

Investment Deal 3 Bed Tenanted Till Next Year Phase 1

Azizi Orchid, Al Furjan, Dubai

Apartment

Spacious | Maids Room | Partly Furnished

MAG Al Furjan Villa, Al Furjan, Dubai

Villa

Elevated urban living in al furjan

East 40, Al Furjan, Dubai

Apartment

High Quality | Excellent | No Commission

East 40, Al Furjan, Dubai

Apartment

No Commission | Rare and Affordable Unit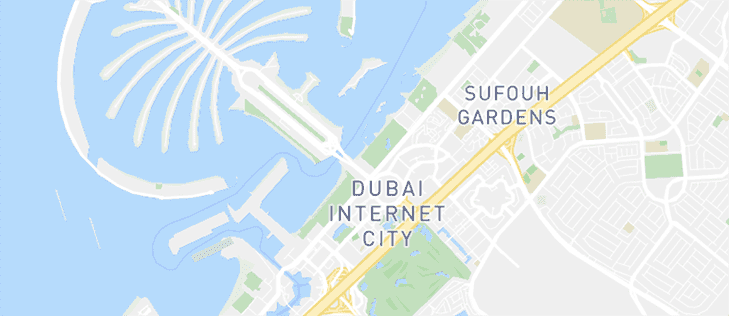 See Listings on the Map
Explore the area
Be the first to hear about new properties
Buying a Property in Al Furjan
A vibrant and colourful community that commemorates the true spirit of the emirate, the real estate in Al Furjan has managed to create a distinct residential area offering many apartments, townhouses, villas, penthouses and even some shops as well amid the many Al Furjan properties for sale. Like many properties of Dubai that can be currently purchased, Al Furjan was developed with a strong emphasis on interactive living within the community. Within the locale, there are several community centres, two of the most prominent being Al Furjan Pavilion and Al Furjan West Pavilion both of which offer premium amenities and as well as many retail outlets. At a short distance from the Ibn Battuta Mall and the Expo 2020 venue, the development takes up about 560 hectares of land and is easily reachable from the main Sheikh Zayed Road and Al Yalaysis Road.
Types of Properties in Al Furjan
Next to Jebel Ali Village and the Discovery Gardens, the properties for sale in Al Furjan also include various hotels and commercial and mix use plots all of which are developed by the real estate giant, Danube. As far as the apartments for sale in Al Furjan are concerned, they are made up of studios and 1, 2 and 3-bedroom flats with living areas that range from 390 to 500 sq. ft., 683 to 969 sq. ft., 905 to 1,350 sq. ft and 1,400 to 2,359 sq. ft. respectively. The apartment buildings are mostly made in hyper-modern and contemporary designs with state-of-the-art amenities and living facilities within. Al Furjan villas for sale, on the other hand, are a different story. they are mostly made up of 3, 4, 5 and 6-bedroom units which reflect the true heritage of the emirate with its traditional Arabian architecture. 3-bedroom villas span from 2,662 to 3,842 sq. ft. 4, 5 and 6-bedroom villas range from 4,900 to 6,500 sq. ft, 4,539 to 5,200 sq. ft. and 5,595 to 6,857 sq. ft.
Sale Price Trends for Properties in Al Furjan
The prices of apartments in Al Furjan depend on the number of bedrooms and square footage of the units. Roughly, one can expect them to be between AED 300,000 and AED 2,250,000. The villas, on the other hand, come with great backyards and fabulous amenities – while some even come furnished with furniture and some house appliances - with prices ranging from AED 1,900,000 to AED 6,000,000. Another interesting investing opportunity would definitely be the wide range of residential plots in Al Furjan for sale that go anywhere from 5,000 to 58,664 sq. ft. and even upwards of 100,000 sq. ft. The prices however for these plots vary between AED 900,000 and AED 10,000,000.
Popular Areas of Al Furjan
The Al Furjan Pavilion in the community is the most bustling area in the community with a local Spinneys, the Al Furjan Club House, healthcare centres and some restaurants around, whereas Al Furjan West has a large mosque and a couple of churches; there is also a Hindu Temple at a mere 13-minute drive. The community is also surrounded by a wide range of retail outlets, grocers, supermarkets, hospitals, pharmacies and local baqalas to cater to the necessities of the people. The two pavilions in Al Furjan collectively have over 10 restaurants and upwards of 25 retail outlets, with the Ibn Battuta Mall at close proximity. Some of the famous restaurants in the community are the Oregano, All Stir Fry, Chhapen Bhog and The Jewel of Beirut Restaurant.
Reasons for Investing in Al Furjan
Al Furjan is in the limelight due to the Expo 2020. Right now, the various properties for sale in Al Furjan are at an all-time low but are projected to skyrocket in the near future mainly due to its proximity to the Expo 2020 venue, guaranteeing great ROIs and subletting options in the meantime, making investing in Al Furjan a great option.