Jumeirah Beach Residence (JBR)
Properties for sale in Jumeirah Beach Residence (JBR)
Last updated date:

Sat, 25 Jun 2022 04:54:32 GMT
1375000 to 8500000

AED
Sadaf 2, Sadaf, Jumeirah Beach Residence (JBR), Dubai

Apartment

3 Beds | Vacant | Exclusive | Mid Floor

Shams 1, Shams, Jumeirah Beach Residence (JBR), Dubai

Apartment

On the Beach | Best Layout | Marina Views

Bahar 2, Bahar, Jumeirah Beach Residence (JBR), Dubai

Apartment

EXCLUSIVE |Sea & Ain Dubai View | High Floor

Shams 4, Shams, Jumeirah Beach Residence (JBR), Dubai

Apartment

Deluxe Sea and Ain Dubai View | Rented | Spacious

Amwaj 4, Amwaj, Jumeirah Beach Residence (JBR), Dubai

Apartment

Vacant | Marina Views | High Floor

Sadaf 6, Sadaf, Jumeirah Beach Residence (JBR), Dubai

Apartment

Vacant on Transfer | Upgraded | Low Floor

Shams 2, Shams, Jumeirah Beach Residence (JBR), Dubai

Apartment

Furnished | Mid-Floor | Owner Occupied

Jumeirah Gate Tower 1, The Address Residences Jumeirah Resort and Spa, Jumeirah Beach Residence (JBR), Dubai

Apartment

Fully Furnished | R2E Layout | Vacant On Transfer

Jumeirah Gate Tower 1, The Address Residences Jumeirah Resort and Spa, Jumeirah Beach Residence (JBR), Dubai

Apartment

Luxurious Living / Prime Location / Inspect Now

Shams 4, Shams, Jumeirah Beach Residence (JBR), Dubai

Apartment

Vacant Soon | Marina Views | High Floor

Shams 2, Shams, Jumeirah Beach Residence (JBR), Dubai

Apartment

Move In Ready | High Floor | Marina View

Sadaf 6, Sadaf, Jumeirah Beach Residence (JBR), Dubai

Apartment

3 Bedrooms | Furnished | Good ROI

Shams 1, Shams, Jumeirah Beach Residence (JBR), Dubai

Apartment

Sea View | Maids | Two Balconies | High Floor

Shams 1, Shams, Jumeirah Beach Residence (JBR), Dubai

Apartment

Modern living | Luxurious Furnished | Marina View

Al Bateen Towers, The Walk, Jumeirah Beach Residence (JBR), Dubai

Apartment

Private Beach | Sea View | Vacant

Sadaf 8, Sadaf, Jumeirah Beach Residence (JBR), Dubai

Apartment

Large Layout | High Floor | Marina View

Jumeirah Gate Tower 1, The Address Residences Jumeirah Resort and Spa, Jumeirah Beach Residence (JBR), Dubai

Apartment

Marina Views | Fully Furnished | R1C

Rimal 1, Rimal, Jumeirah Beach Residence (JBR), Dubai

Apartment

Higher Floor | 2BR plus Laundry | Rimal 1

Bahar 6, Bahar, Jumeirah Beach Residence (JBR), Dubai

Apartment

Partial Sea View | High Floor | 1 Bedroom

Jumeirah Gate Tower 1, The Address Residences Jumeirah Resort and Spa, Jumeirah Beach Residence (JBR), Dubai

Apartment

Furnished I Prime Location | Marina View

Rimal 6, Rimal, Jumeirah Beach Residence (JBR), Dubai

Apartment

Vacant | Dubai Eye Views | Low Floor | The Walk

Murjan 1, Murjan, Jumeirah Beach Residence (JBR), Dubai

Apartment

Huge Terrace | Marina & Sea Views | Upgraded

Shams 1, Shams, Jumeirah Beach Residence (JBR), Dubai

Apartment

Low floor | Vacant On Transfer | Great Layout

Jumeirah Gate Tower 2, The Address Residences Jumeirah Resort and Spa, Jumeirah Beach Residence (JBR), Dubai

Apartment

Full Sea Views | S3A | High Floor | Maids Room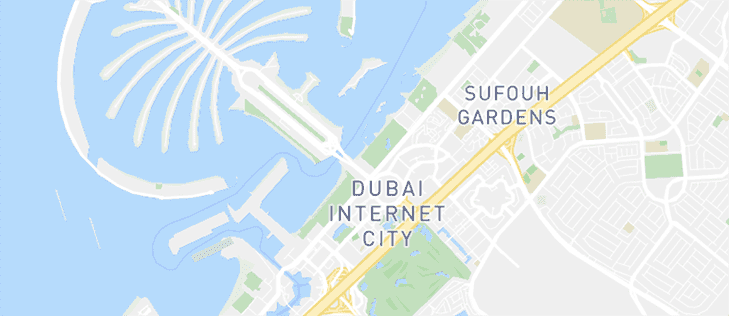 See Listings on the Map
Explore the area
Be the first to hear about new properties
Popular Searches of Properties for Sale in Jumeirah Beach Residence (JBR)
Buying a Property in Jumeirah Beach Residence (JBR)
Offering the most exquisite properties in Dubai, the unrivalled destination of Jumeirah Beach Residence (JBR) is one of the major projects of Dubai Properties. Worth AED 6 billion, this master-development was launched in the year 2002 and was completed by 2010. Covering a gross area of 1.7 km land off the Arabian Gulf bay, the sensational waterfront real estates in JBR occupy a significant fraction of the artificial canal city called the Dubai Marina. Another ground-breaking real estate in Dubai, Palm Jumeirah, is also close to JBR. The massive mixed-use development of Jumeirah Lake Towers (JLT) is another neighbouring community. At JBR, you will find many freehold properties for sale that have prime quality and competitive prices.
Types of Properties in Jumeirah Beach Residence (JBR)
JBR encompasses 36 luxurious residential properties such as complexes with apartments for sale, and 4 top-notch hotel towers. Apart from the 1, 2, 3 and 4-bedroom units, the stunning properties for sale in JBR are available in an eclectic collection of terrace apartments, supreme penthouses, duplex apartments, loft apartments, garden apartments and studios. The properties in JBR are available in various apartment clusters, a few of which represent 6 residential communities: Shams, Rimal, Amwaj, Bahar, Murjan and Sadaf. There are over 6,900 apartments in JBR, with floor areas ranging from 900 sq. ft. to 5,500 sq. ft. The residential infrastructure of this waterfront community has the capacity for 15,000 residents. Engineered with flawless design and aesthetics, the buildings feature architecture that highlights the fusion of Mediterranean and Arabic styles. Offering mystifying views of the ocean, the penthouses for sale in JBR range from 1,600 sq. ft. to an astounding 8,734 sq. ft. Occupying the top-most level of the apartment buildings, these much-revered residential properties have Moroccan-plastered walls and hand-painted cedar wood ceilings. The beautiful studios for sale in JBR are available with covered areas that range anywhere between 635 sq. ft. and 4,464 sq. ft. The variety of apartments for sale in JBR, which overlook the marvellously landscaped building courtyards and the glamourous Dubai Marina, are available well within the budget of most people who plan to invest in premium properties. Many people choose to buy serviced properties known as hotel apartments, which are lavishly furnished so one won't have to go through the painful process of homeware-hunting.
Sale Price Trends of Properties in Jumeirah Beach Residence (JBR)
Currently, the community of JBR has been trending among the top 10 popular areas for buying apartments. The average price of studios for sale in JBR has slightly increased since last year, which is around AED 1,150,000 even thoughl the average cost of 1-bed apartments for sale has stayed steady at AED 1,500,000. Buying hotel apartments in JBR would include a payment plan that requires you to me a 20% down payment when booking and 80% at the time of handover. If it is an off-plan property and yearly service charges of AED 12 to AED 15 per a unit will also be included. Available in various sizes, the general demand for JBR hotel apartments widely fluctuates between AED 275,000 to AED 8,631,000.
Popular Areas of Jumeirah Beach Residence (JBR)
Set along 6 blocks of the JBR skyscrapers, The Walk is a mile long strip that consists of many outdoor shopping and dining facilities. Several outlets are present at the ground level of this popular waterside boulevard as well as on the elevated plazas in middle of the tower. Lying between The Walk and sea of the Arabian Gulf, The Beach at Jumeirah Beach Residence is a complex consisting of commercial properties. Developed by Meraas Holding, this bustling beachscape offers a taste of an idyllic lifestyle. Whether one wants to go surfing/wakeboarding or experience scuba diving, whether one wants to go parasailing or simply bask in the sun, there's every water-sport activity to fulfil their seaside dream life.
Reasons for Investing in Jumeirah Beach Residence (JBR)
Living in JBR allows you to have an all-year-round resort lifestyle. Be it some nice indoor attraction like the Roxy Cinema at The Beach or something fun and outdoorsy like the Flying Cup that lets you dangle up in the air while showing you exceptional views of the city. The Exhale Fitness Studio at Murjan offers Pilates, yoga and cardio sessions for couples and individuals alike. Yingyang Connection Massage Centre and Spa offers timeless healing therapies and techniques derived from Chinese traditions. Notable educational institutes in JBR include Toddler Town British Nursery and Dubai Amity University. All in all, it is a destination that draws tourists from around the globe, so if you can afford to buy a property in JBR then why not avail this brilliant opportunity?