Properties with floor plans
Properties for sale in Green Community
Last updated date:

Mon, 03 Oct 2022 16:13:04 GMT
450000 to 9975000

AED
Townhouse Area, Green Community East, Green Community, Dubai

Townhouse

End Cul de sac location | Upgraded | Vastu

Townhouse Area, Green Community East, Green Community, Dubai

Townhouse

Exclusive | Prime Location | Upgraded

Family Villas, Green Community West, Green Community, Dubai

Villa

Huge Corner Plot | Outhouse Area | Private Pool

Bungalows Area, Green Community West, Green Community, Dubai

Villa

Vacant now! | Corner Plot | Immaculate Condition

Family Villa Area, Green Community East, Green Community, Dubai

Villa

Vacant | Fully Upgraded | Close To Pool

Bungalows Area, Green Community West, Green Community, Dubai

Villa

Exclusive Listing | Huge Corner Plot

Townhouse Area, Green Community East, Green Community, Dubai

Townhouse

Fully Renovated | Close to Park & Pool

Luxury Villas Area, Green Community West, Green Community, Dubai

Villa

UNIQUE | CALM VILLA | MASSIVE PLOT | PRIVATE POOL

Townhouse Area, Green Community East, Green Community, Dubai

Villa

Exclusive | Quiet Location | 3 Bedrooms

Bungalows Area, Green Community West, Green Community, Dubai

Villa

Quiet Location | Close to Gate | Vacant

Luxury Villas Area, Green Community West, Green Community, Dubai

Villa

Luxurious | Great Location | Park Backing

Family Villas, Green Community West, Green Community, Dubai

Villa

Excellent 5 Bedroom Villa ,Greens Community

Family Villas, Green Community West, Green Community, Dubai

Villa

Large Garden | Picturesque Views | VOT

Southwest Apartments 7, Southwest Apartments, Green Community West, Green Community, Dubai

Apartment

Ground Floor Fully Upgraded with Beauty Fully Decorated 2BR

Family Villas, Green Community West, Green Community, Dubai

Villa

Large Plot | Prime Location | Good Investment

Terrace Apartments D, Terrace Apartments, Green Community East, Green Community, Dubai

Apartment

STUNNING LAKE VIEW | MASSIVE TERRACE | 3 BEDROOM + MAID

Lake Apartments, Green Community, Dubai

Apartment

Peaceful Neighborhood Luxurious Apartment

Northwest Apartments 5, Northwest Garden Apartments, Green Community West, Green Community, Dubai

Apartment

Vacant I Upgraded I Large Layout I Pool View

Garden West Apartments F, Garden West Apartments, Green Community, Dubai

Apartment

Vacant I Direct Metro Access I Upgraded Studio

Bungalows Area, Green Community West, Green Community, Dubai

Villa

Exclusive | Prime Location | Huge Plot

Family Villa Area, Green Community East, Green Community, Dubai

Villa

Exclusive Listing | Fully Upgraded | Private Pool

Southwest Apartments 4, Southwest Apartments, Green Community West, Green Community, Dubai

Apartment

Well Maintained - Corner Unit - Pool View

Bungalows Area, Green Community West, Green Community, Dubai

Villa

Exclusive Simply Incredible | Huge Plot

Building D, Garden East Apartments, Green Community, Dubai

Apartment

Corner Ground Floor/3 mins walk to metro station
Popular Searches of Properties for Sale in Green Community
Find homes by commute time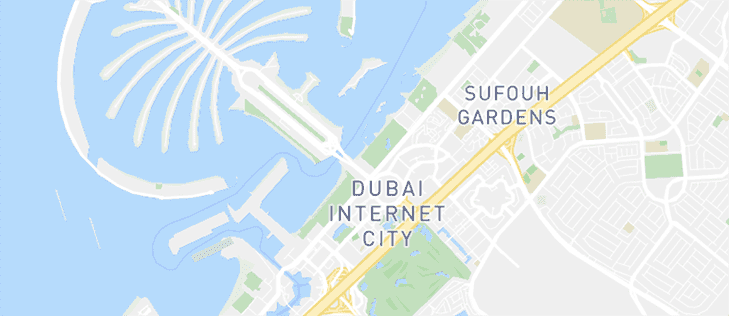 See Listings on the Map
Explore the area
Be the first to hear about new properties
Buying a Property in Green Community
There are a number of properties in Dubai that have been developed by different property developers to cater to the residential and commercial needs of the ever-increasing population of the city. One of the most beautifully developed residence within Dubai is Greens Community. Developed by Dubai Properties, this community consists of well-maintained lush, green landscapes that prove how environment-friendly the area actually is. This residential real estate in Green Community is owned by Dubai Investments and Union Properties. It is famous for being one of the greenest areas of Dubai. Green Community offers a number of commercial and residential property including villas, flats, houses, and apartments covering an overall area of around 67 acres. This calm and quiet community is situated remotely close to Dubai Investment Park, another sought-out residential development. The apartment buildings in this area are further divided into three different communities named Lake Apartments, Green Community East and Green Community West.
Types of Properties for Sale in Green Community
The Green Community has a number of real estates available for sale that includes spacious townhouses with beautiful interiors and state-of-the-art villas with a number of amenities. The most popular type of property that is being bought by people from all nationalities are the apartments situated in Green Community West, Lake Apartments. You can choose from a variety of apartments of different sizes according to the size and needs of you and your family. Residential properties in this area consist of studios and 1-bedroom, 2-bathroom, and 3-bathroom apartments. Most of the 1-bedroom apartments cover an area of 900 sq. ft. to 1,000 sq. ft. where an average 2-bedroom apartment in this area covers around 1,500 sq. ft. to 2,000 sq. ft. of land. Similarly, an average 3-bedroom apartment will offer living spaces that range between 2,000 sq. ft. to a 3,500 sq. ft. Indoor features of these properties include fitted kitchens, an open lounge and living rooms, tiled floors, double glazed windows and attached bathrooms with a bathtub.
Sale Price Trends of Properties in Green Community
The price of a studio apartment in Green Community ranges from AED 470,000 to AED 595,000. The sale price of 1 to 2-bedroom apartments goes from an average of AED 700,000 to AED 2,000,000. For a 3-bedroom unit, the price ranges from an average of AED 1,800,000 to AED 2,300,000. The price of a villa for sale in Green Community ranges from AED 2,799,950 to AED 4,000,000 and a typical townhouse can be bought between the price range of AED 2,550,000 and AED 3,650,000.
Popular Areas of Green Community
There are a number of leisure and entertainment activities present within the community, these include fitness centres where yoga is also practised. There are dedicated play areas for kids, schools and sports courts, cafés, and restaurants. There are shopping malls at the lakeside where residents of Green Community can shop. The most popular place near the Green Community is Al Furjan. The airport in Dubai, (DWC-Al Maktoum Intl.) is also just a short drive away from the area. Other popular spots in Green Community include Ski Dubai, Aquaventure and Mall of the Emirates.
Reasons for Investing in Green Community
There are many people who want to invest in real estate, and if they want to do so in Dubai, Green Community is a peaceful place with a variety of investment options. Every basic facility needed in life is available within the community market. The youth of the community might feel a bit cut off due to the quiet nature of the neighbourhood, but with a car, they can reach the city in minutes. Everything from hospitals to educational institutes, cafes, restaurants are all available in this residential community making it a great option for people who are looking to invest in the Dubai real estate market.