Properties with floor plans
Properties for sale in Bluewaters Island
Last updated date:

Mon, 03 Oct 2022 14:40:08 GMT
4000000 to 16400000

AED
Apartment Building 6, Bluewaters Residences, Bluewaters Island, Dubai

Apartment

Full Sea View | Fully Furnished | Ain Dubai

Apartment Building 3, Bluewaters Residences, Bluewaters Island, Dubai

Apartment

Vacant On Transfer | Amazing Views | Large Terrace

Apartment Building 9, Bluewaters Residences, Bluewaters Island, Dubai

Apartment

Exclusive | Fully Furnished | Vacant On Transfer

Apartment Building 9, Bluewaters Residences, Bluewaters Island, Dubai

Apartment

Stunning Home | Sea And Pool View | Corner Apt

Apartment Building 1, Bluewaters Residences, Bluewaters Island, Dubai

Apartment

Prime Location | Sea and Dubai Eye View | 2BR

Apartment Building 5, Bluewaters Residences, Bluewaters Island, Dubai

Apartment

Full Sea View | Prime Location | Huge Layout

Apartment Building 6, Bluewaters Residences, Bluewaters Island, Dubai

Apartment

Vacant Sept / Stunning 2 Bed / Sea Views

Apartment Building 3, Bluewaters Residences, Bluewaters Island, Dubai

Apartment

Great Deal | Sea View | Vacant | 3+Maids

Apartment Building 9, Bluewaters Residences, Bluewaters Island, Dubai

Apartment

CORNER UNIT | HUGE TERRACE | FULLY FURNISHED

Apartment Building 3, Bluewaters Residences, Bluewaters Island, Dubai

Apartment

1 Bed | Full Ain Dubai View | Exclusive

Apartment Building 3, Bluewaters Residences, Bluewaters Island, Dubai

Apartment

EXCLUSIVE|1 BEDROOM|AMAZING VIEW|FULL AIN VIEW

Apartment Building 8, Bluewaters Residences, Bluewaters Island, Dubai

Apartment

Unique l Fully Upgraded Luxury Apartment l Prime Location

Apartment Building 7, Bluewaters Residences, Bluewaters Island, Dubai

Apartment

Fully Furnished 2BR+maid |Dubai Eye/Sea view

Apartment Building 8, Bluewaters Residences, Bluewaters Island, Dubai

Apartment

Outstanding Ain and Sea View | Exclusive

Apartment Building 8, Bluewaters Residences, Bluewaters Island, Dubai

Apartment

Multiple Options | Dubai Eye View I High ROI

Apartment Building 7, Bluewaters Residences, Bluewaters Island, Dubai

Apartment

3 BR + MAID | BLUEWATERS | LUXURY LIVING | RE-SALE

Apartment Building 6, Bluewaters Residences, Bluewaters Island, Dubai

Apartment

Genuine Listing I Spacious 2 BR I AIN Dubai View

Apartment Building 9, Bluewaters Residences, Bluewaters Island, Dubai

Apartment

VOT | Well Maintained | High-End

Apartment Building 7, Bluewaters Residences, Bluewaters Island, Dubai

Apartment

VACANT | EXCLUSIVE | BLDG 7 | MID FLOOR

Apartment Building 9, Bluewaters Residences, Bluewaters Island, Dubai

Apartment

Investment Opportunity | 2 Beds | Prime Location

Apartment Building 7, Bluewaters Residences, Bluewaters Island, Dubai

Apartment

Dubai Ain View | High Floor | Maid's Room

Apartment Building 8, Bluewaters Residences, Bluewaters Island, Dubai

Apartment

Move in Ready | Dubai Eye View | Furnished

Apartment Building 6, Bluewaters Residences, Bluewaters Island, Dubai

Apartment

Vacant Soon | Sea View | Corner Unit | Must See

Apartment Building 5, Bluewaters Residences, Bluewaters Island, Dubai

Apartment

Beautiful Sea View | Building 5 | 4 BR + Maids
Find homes by commute time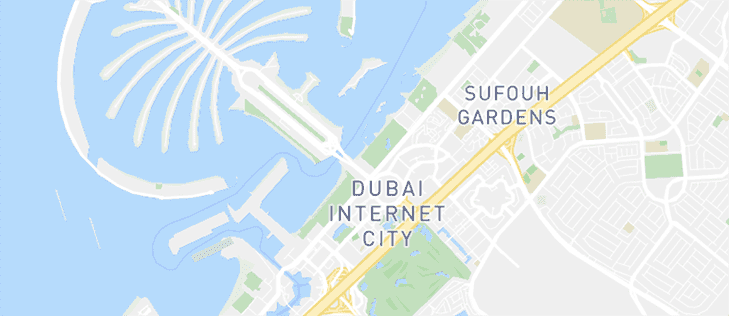 See Listings on the Map
Explore the area
Be the first to hear about new properties
Buying a Property in Bluewaters Island
Off the coastline of Jumeirah Beach Residence is the Bluewaters Island. This project has been approved by H.H Sheikh Mohammed Bin Rashid Al Maktoum, who is the ruler of Dubai and the Vice-President of the United Arab Emirates (UAE). It was announced in 2013 and the construction contract was assigned to a Dutch firm that was also responsible for constructing the Palm Jumeirah. Overall, this small island community will have everything one could want, including entertainment, hospitality, retail shops and most other things that are necessary for day-to-day living. Although there are plenty of properties in Dubai that offer residents the opportunity live on an artificial archipelago, their sale prices are beyond reach for some investors. Nonetheless, Bluewater Island can offer a cheaper option of owning property on an Island.
What Types of Properties are in Bluewaters Island?

When it comes to apartments in Bluewaters Island, the most popular ones will come with 3 beds, 5 baths and 2,042 sq. ft. of floor space. For those looking at villas, they could consider a 4-bed, 6-bath villa that will come with 7,000 sq. ft. of floor space. For those interested in buying their own townhouse in Bluewater Island, the most popular option seems to come in the form of 4 beds, 6 baths and 6,494 sq. ft. of residential space. There are also penthouses for sale in Bluewaters Island in which the most popular option comes with 4 beds, 5 baths and 2,473 sq. ft. of floor space. Finally, it is important to note that there are no commercial properties available as of now in Bluewaters Island.

What are the Sale Price Trends for Properties in Bluewaters Island?

The most basic 1-bed apartment in Bluewaters Island will cost around AED 1.8M. On the other end, the most upscale version will demand a purchase price of AED 2.65M. For those interested in 2-bedrooms, they could expect a starting price of AED 2.6M which will go all the way up AED 4.1M. 3-bed apartments are also available which will offer residents an overall living space of 1,820 sq. ft. combined with 3 beds; a unit like this will cost around AED 3.5M. For those who require the largest apartment, they could consider buying a 3-bed flat which will come with 4 baths and 2,114 sq. ft. of space. A residential unit like this will cost around AED 5.3M. Moving into the townhouse territory, the typical townhouse can be purchased at an average price of AED 4.32M which will come with 4 baths and 3 beds.

What are the Popular Areas of Bluewaters Island?

Southwest of Palm Jumeirah, the Bluewaters Island is an extended piece of land in Dubai. It connects with the Jumeirah Beach Residence and just east of this island is the JBR beach. Around the Bluewaters Island, there are plenty of popular areas and places of interest. These include places like the Caesars Palace, Caesars Resort, The Residences at Caesars Resort and the Bluewaters which is a housing resort on this extended piece of land. In fact, there is also the London Project which is an upscale restaurant that serves a variety of cocktails, beers, whiskies, scotch and vodkas.

What are the Reasons for Investing in Bluewaters Island?

The primary reason for investing in Bluewaters Island is because it is made up of various types of properties that offer oceanfront living. For those who have ever dreamt of owning their villa or apartment on the Palm Jumeirah or the World Islands but can't afford to do so, now they have the option to buy property that is similar yet more affordable. Most importantly, investing in Bluewaters Island could pay off in the long-run as this community is not isolated in any manner. One can experience what it means to live on an Island yet not have to go out of their way to live a life of convenience.

What is the Lifestyle Around Bluewaters Island like?

Nearby, there is the Cheesecake Factory for those who have a sweet tooth. Also, for those who enjoy fine dining, they could visit the At.Mosphere which is a high-rise fine dining experience. For those who want to try some of the best Japanese food in town, they should consider visiting the Wagamama restaurant which is situated in the Crown Plaza Hotel. Some casual dining restaurants are also available that are not too far away. For instance, there is the Al Kamil Restaurant and Billiard located in Medina Towers.