Last updated date:

Sun, 26 Jun 2022 04:54:37 GMT
2000000 to 3300000

AED
West Cluster, Loft Cluster, Jumeirah Heights, Dubai

Apartment

Exclusive | Tenanted | Excellent Community

Cluster A, The Clusters, Jumeirah Heights, Dubai

Apartment

Exclusive! Lake View | 2BR Duplex | Unfurnished

West Cluster, Loft Cluster, Jumeirah Heights, Dubai

Apartment

Motivated Seller- 2 BR + Study- Spacious

Cluster A, The Clusters, Jumeirah Heights, Dubai

Apartment

Fully furnished|Upgraded Duplex 2 bed Vacant Soon

East Cluster, Loft Cluster, Jumeirah Heights, Dubai

Apartment

Exclusive | Lake View | Three Bedrooms

Cluster D, The Clusters, Jumeirah Heights, Dubai

Apartment

Exclusive | Three Beds | Duplex Apartment

Cluster B, The Clusters, Jumeirah Heights, Dubai

Apartment

Lake View | 2 Bedrooms | Duplex Apartment

West Cluster, Loft Cluster, Jumeirah Heights, Dubai

Apartment

Premium Lake Views 3BR+ M With Large Terrace

Cluster D, The Clusters, Jumeirah Heights, Dubai

Apartment

Jumeirah Heights, Stunning 3 Bedrooms+Maid Duplex Apartment

Cluster C, The Clusters, Jumeirah Heights, Dubai

Apartment

PANORAMIC LAKE VIEW | 3 BR+MAIDS |VACANT

West Cluster, Loft Cluster, Jumeirah Heights, Dubai

Apartment

Pool & Park Views 3BR +M High Floor

West Cluster, Loft Cluster, Jumeirah Heights, Dubai

Apartment

360* Lake View 2 BR Lofts Cluster

East Cluster, Loft Cluster, Jumeirah Heights, Dubai

Apartment

Panoramic View 3BR+M Large Terrace VOT

East Cluster, Loft Cluster, Jumeirah Heights, Dubai

Apartment

Bright and Sunny 2 BR Lofts Cluster

Cluster D, The Clusters, Jumeirah Heights, Dubai

Apartment

Stunning Full Lake View | Duplex |Call for Viewing

West Cluster, Loft Cluster, Jumeirah Heights, Dubai

Apartment

Stunning Interior | Lake View | Vacant August

Cluster C, The Clusters, Jumeirah Heights, Dubai

Apartment

Full Lake View! Spacious 3 Bedroom +Maid | Duplex

Jumeirah Heights, Dubai

Apartment

3BR Duplex I Vacant I Great Condition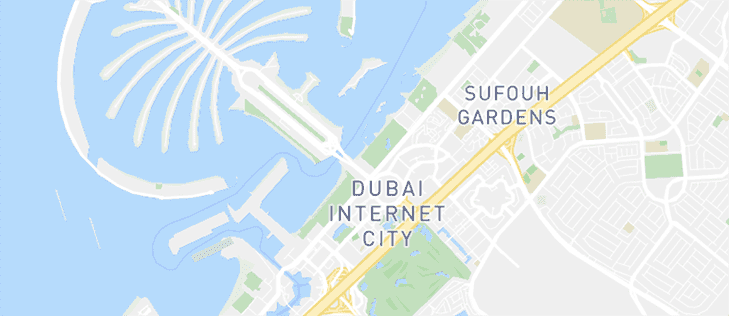 See Listings on the Map
Explore the area
Be the first to hear about new properties
Buying a Property in Jumeirah Heights
Jumeirah Heights is one of those communities where one can feel close to nature while at the same time enjoy the conveniences of city life. The community is surrounded by green spaces combined with a tranquil lake. Apart from all that, the community will have a variety of townhouses, apartments, lots and duplexes and will be able to house around 2,300 people who will get the opportunity to enjoy lakeside living at its finest. Once fully completed, this community will have something to offer to everyone who decides to live here. Accordingly, this will make Jumeirah Heights one of the most desirable properties in Dubai.
Types of Properties in Jumeirah Heights
Currently, there are only apartments in Jumeirah Heights; no other options are available either in commercial or residential property. Accordingly, the most popular apartment for sale in Jumeirah heights comes with 3 beds, 4 baths and around 2,850 sq. ft. of floor space. On the other hand, a more conservative option is also available in the form of 2 beds, 4 baths and an overall floor space of 2,850 sq. ft. For those interested in 3-bed apartments, there are a few options available. Apart from the unit already mentioned above, there are a few other options one would be interested to know about. For instance, a 3-bed, 4-bath house with 2,800 sq. ft. of floor space is also available. What's more, those looking for a unit with less space could look into a villa with a view of the lake. This villa will come with 2,600 sq. ft. of space.
Sale Price Trends for Properties in Jumeirah Heights
An entry level villa with 2,888 sq. ft. of floor space will come with 4 baths and 3 beds and will sell for an average price of AED 2.1M. Another option includes a 2-bed villa that comes with 3-baths and 2,119 sq. ft. of floor space. A unit in this class can also be purchased for slightly more than the latter at AED 2.19M. Keep in mind that many of the units will come with a lake view.
Popular Areas of Jumeirah Heights
To the north of Jumeirah Heights is the community of Jumeirah Lake Towers. To the east, is Meadows 2. To the south of the community, there is the community of Jumeirah Islands. The main road that links Jumeirah Heights is the First Al Khail St. Adjoining this community to the north, there are several places of interest such as Bonnington Jumeirah Lake Towers and Mövenpick Hotel Jumeirah Lake Towers. To the west of the community, one will find Discovery Garden. This community is also not too far away from Ibn Battuta Mall which is approximately 3.41 kilometre to the west.
Reasons for Investing in Jumeirah Heights
For one, the entire vicinity of Jumeirah is recognized for having one of the most prestigious properties in Dubai, be it villas, apartments, townhouses or penthouses. For many, buying properties in Jumeirah seems to be on their shortlist.
Lifestyle Around Jumeirah Heights
There are plenty of things to do near Jumeirah Heights. For instance, there is the Hamptons Café which is a popular restaurant with the locals. For those who love Lebanese food, there is an upscale Lebanese restaurant that goes by the name of Karam Beirut Street Kitchen. For those who love all things chicken, they'll be glad to find Nandos in the vicinity. Nearby, there are also several bars one can visit. For instance, the Moods Bar is just on King Salman Bin Abdul Aziz Al Saud Street.