Last updated date:

Mon, 26 Sep 2022 06:57:03 GMT
29000 to 380000

AED

yearly
Montrell by Azizi, Al Furjan, Dubai

Apartment

Amazing Layout|Chiller Free|Multiple Cheques

Azizi Star, Al Furjan, Dubai

Apartment

Modern Kitchen | Studio | Fully Furnished

Starz by Danube, Al Furjan, Dubai

Apartment

Fully Furnished | Luxury Living | Near Metro

Shaista Azizi, Al Furjan, Dubai

Apartment

1 Bed Room Appartment Fully Furnished Near To Discovery Metro Station.

Azizi Plaza, Al Furjan, Dubai

Apartment

Chiller Free Brand New Semi Furnished Studio Apartment

Azizi Star, Al Furjan, Dubai

Apartment

Brand New Fully Furnished Apartment Chiller Free

Azizi Tulip, Al Furjan, Dubai

Apartment

Well Maintained Chiller Free 1 Bed Room Apartment

Murano Residences 3, Murano Residences, Al Furjan, Dubai

Apartment

No Commission | Fully Furnished | Spacious 1BR Apt

Azizi Star, Al Furjan, Dubai

Apartment

READY TO MOVE-IN |BRAND NEW| CHILLER FREE

Azizi Tulip, Al Furjan, Dubai

Apartment

Best layout 2 Bedroom Apartment Chiller Free

Al Furjan West, Al Furjan, Dubai

Villa

Brand New | Vacant | With Private Pool

Azizi Plaza, Al Furjan, Dubai

Apartment

FULLY FURNISHED | BRAND NEW | Chiller Free|

Candace Aster, Al Furjan, Dubai

Apartment

Furnished unit | Chiller Free | Walking Distance to Metro | Reserved Parking

East 40, Al Furjan, Dubai

Apartment

Spacious I 1 Bedroom I East 40 I Lovely Community

Glamz by Danube, Al Furjan, Dubai

Apartment

Near to Metro | Fully Furnished | Lower Floor.

Starz by Danube, Al Furjan, Dubai

Apartment

Fully Furnished | Luxury Apartment | Near Metro

Azizi Yasamine, Al Furjan, Dubai

Apartment

Very Specious Near Metro Chiller Free

Montrell by Azizi, Al Furjan, Dubai

Apartment

FURNISHED | SPACIOUS LAYOUT | CHILLER FREE

Azizi Star, Al Furjan, Dubai

Apartment

Chiller Free | Studio Apartment | Extra Cupboards

Azizi Daisy, Al Furjan, Dubai

Apartment

Pool View 1BHK Unfurnished Chiller Free Near Metro

Azizi Plaza, Al Furjan, Dubai

Apartment

Brand New Fully Furnished Studio Chiller Free

Azizi Plaza, Al Furjan, Dubai

Apartment

Brand New | Chiller Free | Luxury Living

Roy Mediterranean by Azizi, Al Furjan, Dubai

Apartment

Chiller Free Neat and Clean Fully Furnished 1 Bedroom Apartment Near Metro

Azizi Star, Al Furjan, Dubai

Apartment

Brand New | Luxury Living | Chiller Free
Find homes by commute time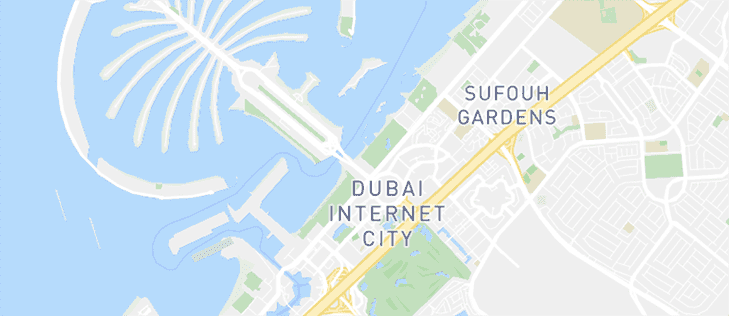 See Listings on the Map
Explore the area
Be the first to hear about new properties
Short Term Residential Rentals in

Al Furjan
Popular Rental Searches for Properties in Al Furjan
Renting a Property in Al Furjan
A lively community that reflects the true essence of the Emirate of Dubai, with brilliantly planned residential and commercial properties, Al Furjan real estate has succeeded in creating a very distinctive locale, offering luxurious villas, townhouses, apartments and even shops. Amid the vast Dubai real estate market, Al Furjan stands out because it gives importance to communal living and offers several community centres in the area, with the primary two being the Al Furjan Pavilion and Al Furjan West Pavilion that come with the most exclusive amenities and fabulous retail options. At close proximity to the Ibn Battuta Mall and the upcoming Expo 2020 site, the mix-use development of Al Furjan has an astounding landmass of about 560 hectares and is conveniently located near the Sheikh Zayed Road and Al Yalaysis Road.
Types of Properties in Al Furjan
Bordering in on the Discovery Gardens and Jebel Ali Village, the properties for rent in Al Furjan consist of numerous hotels, apartments, penthouses, villas, townhouses and commercial use properties as well – mostly shops. The latter is developed by the real estate icon, Danube. The rental flats in Al Furjan come in the form of studios and 1, 2 and 3-bedroom apartments offer living spaces of 390 to 500 sq. ft., 683 to 969 sq. ft., 905 to 1,350 sq. ft. and 1,400 to 2,359 sq. ft. respectively. The townhouses and villas for rent in Al Furjan, however, come with 3, 4, 5 and 6-bedrooms and have traditional Arabian exteriors.
The gorgeous villas in Al Furjan have ample living spaces with 3-bedroom houses having total areas ranging between 2,662 and 3,842 sq. ft. while 4, 5 and 6-bedroom houses are as large as 4,900 to 6,500 sq. ft., 4,539 to 5,200 sq. ft. and 5,595 to 6,857 sq. ft. Even bigger homes come with surface areas ranging between 2,411 and 3,253 sq. ft. for 3 and 4-bedroom townhouses and upwards of 6,000 sq. ft. for 5-bedroom units. Shops, however, are between 1,055 and 6,224 sq. ft.
Rent Price Trends for Properties in Al Furjan
Apartments, depending on the number of bedrooms and the size, have rents that start at AED 35,000 up to AED 140,000. These are fitted with brilliant built-in wardrobes, wide balconies, car parking, swimming pools, impeccable ceramic flooring, fashionable fixtures and great multi-purpose halls.
Villas, on the other hand, range between AED 110,000 and AED 250,000, coming with beautiful backyards and premium amenities. Townhouses have rents that begin at AED 100,000 and go up to AED 170,000 per annum. Renting shops in Al Furjan can cost you anywhere between AED 60,000 to AED 650,000 per annum.
Popular Areas of Al Furjan
The Al Furjan Pavilion is a bustling area in the community with a Spinneys supermarket, healthcare centres and hospitals, Al Furjan Club House and some restaurants nearby. Al Furjan West has a magnanimous mosque, churches and other praying areas, specifically a Hindu Temple which as at a 13-minute drive. The community also has a high number of retailers, general stores, hospitals, supermarkets, pharmacies and baqalas to see to the day-to-day needs of the people living in Al Furjan.
Reasons for Renting in Al Furjan
Al Furjan is gradually joining the ranks of sought-after communities. With Expo 2020 right around the corner, properties are expected to inflate as far as the rental trends are concerned. Though, being so close to the Expo 2020, Al Furjan can be also be expected to be one of the hottest residential community in the emirate. Therefore, renting in Al Furjan now could be a good decision.