Properties for sale in Saadiyat Island
Last updated date:

Thu, 26 May 2022 12:46:33 GMT
1090000 to 35577382

AED
Park View, Saadiyat Island, Abu Dhabi

Apartment

High Floor | Lovely View | Very Good For Investment

Azure, Mamsha Al Saadiyat, Saadiyat Cultural District, Saadiyat Island, Abu Dhabi

Apartment

LOFT APARTMENT I Balcony I Huge Size I Beach Access

Saadiyat Beach Villas, Saadiyat Beach, Saadiyat Island, Abu Dhabi

Villa

Landscaped garden I Pool I V large plot I Extended

Lilac, Mamsha Al Saadiyat, Saadiyat Cultural District, Saadiyat Island, Abu Dhabi

Apartment

A Huge Unit w/ Maid\'s Room And Partial Sea View

Saadiyat Beach Villas, Saadiyat Beach, Saadiyat Island, Abu Dhabi

Villa

A Spacious Mediterranean Villa with Rental Back

Saadiyat Beach Villas, Saadiyat Beach, Saadiyat Island, Abu Dhabi

Villa

Experience Luxury With Unit + Rent Refund

Soho Square Residences, Soho Square, Saadiyat Island, Abu Dhabi

Apartment

A Perfect Lifestyle Apartment w/ Rent Refund

Soho Square Residences, Soho Square, Saadiyat Island, Abu Dhabi

Apartment

Bright Layout | Prime Location | Pleasant View

Saadiyat Beach Villas, Saadiyat Beach, Saadiyat Island, Abu Dhabi

Villa

HOT DEAL | Executive 6BR Mediterranean Villa

Jawaher Saadiyat, Saadiyat Island, Abu Dhabi

Villa

FURNISHED I Direct from the Golf I Big Size I Pool

Mamsha Al Saadiyat, Saadiyat Cultural District, Saadiyat Island, Abu Dhabi

Townhouse

Luxurious 3BR | By the Beach | Partial Sea View

Saadiyat Beach Villas, Saadiyat Beach, Saadiyat Island, Abu Dhabi

Villa

Live prestigiously in this gorgeous executive villa

Louvre Abu Dhabi Residences, Saadiyat Grove, Saadiyat Cultural District, Saadiyat Island, Abu Dhabi

Penthouse

Ultra Luxury Full Sea View Masterpiece | No ADM Fee | Free Service Charge

Saadiyat Beach Villas, Saadiyat Beach, Saadiyat Island, Abu Dhabi

Townhouse

⚡️ Super Hot Deal! Townhouse in Prime Location ⚡️

Turquoise, Mamsha Al Saadiyat, Saadiyat Cultural District, Saadiyat Island, Abu Dhabi

Apartment

End your Day with Full Sea View 1 BR Loft

Mamsha Al Saadiyat, Saadiyat Cultural District, Saadiyat Island, Abu Dhabi

Apartment

Best Investment | Full Sea View | Hot Price

Mamsha Al Saadiyat, Saadiyat Cultural District, Saadiyat Island, Abu Dhabi

Apartment

⚡️ Priced To Sell | Pool View | Partial Sea View ⚡️

Saadiyat Beach Villas, Saadiyat Beach, Saadiyat Island, Abu Dhabi

Villa

Luxurious 5 BR Villa | Maid & Driver Room

Saadiyat St Regis Residences, Saadiyat Beach, Saadiyat Island, Abu Dhabi

Apartment

Large 1 Bedroom / Vacant for Sale / Ready to Move

Mamsha Al Saadiyat, Saadiyat Cultural District, Saadiyat Island, Abu Dhabi

Apartment

1 Bed Loft / Large Terrace / Beach Access

Saadiyat Beach Residences Block 6, Saadiyat Beach Residences, Saadiyat Beach, Saadiyat Island, Abu Dhabi

Apartment

Partial Sea View | Balcony | Luxury 1 BR

Turquoise, Mamsha Al Saadiyat, Saadiyat Cultural District, Saadiyat Island, Abu Dhabi

Apartment

Huge layout | Pool View | 2 BR

HIDD Al Saadiyat, Saadiyat Island, Abu Dhabi

Villa

Luxurious | Corner | 5 BR | Sea View

Turquoise, Mamsha Al Saadiyat, Saadiyat Cultural District, Saadiyat Island, Abu Dhabi

Townhouse

Sparkling Townhouse | 2BR+M | Secure This Deal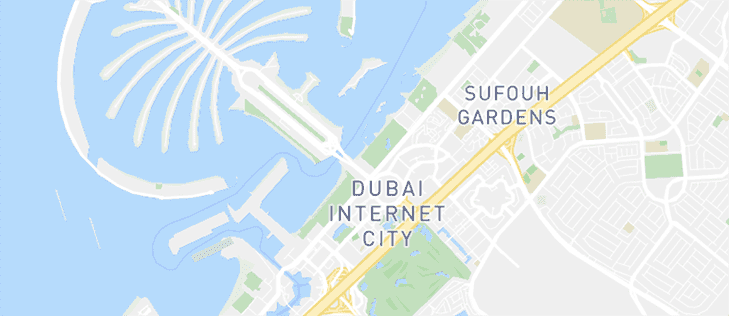 See Listings on the Map
Explore the area
Be the first to hear about new properties
Popular Searches of Properties for Sale in Saadiyat Island
Buying a Property in Saadiyat Island
The properties in Abu Dhabi are making a name for themselves and putting the city's name in the spotlight as a global real estate destination. One of these destinations is Saadiyat Island which is located just off the coast of Abu Dhabi. A complete global community, Saadiyat Island is built across a land mass of 27 sq. km. and it's on its way of becoming a cultural, business, leisure and residential hub in the near future.
Types of Properties in Saadiyat Island
There are a multitude of residential properties available for sale in Saadiyat Island. However, one won't find too many commercial ones because the island mostly has grand entertainment projects. The island is distributed into 7 districts which are said to accommodate over 145,000 people. There are a variety of property types such as villas, townhouses, penthouses and apartments in Saadiyat Island. If you are interested in buying apartments in Saadiyat Island then the Saadiyat Beach, Saadiyat Cultural District, Soho Square and Park View are the most popular choices as they offer a variety of residential units ranging from studios to 1, 2, 3 and 4-bedroom units. Subsequently, the best areas for owning properties like villas and townhouses are HIDD Al Saadiyat, Jawaher Saadiyat, Saadiyat Beach and Saadiyat Cultural District.
Sale Price Trend for Properties in Saadiyat Island
Data related to the property-value trend in real estate suggests that each property type experiences certain variation in sale prices based on which district they're located in. For example, the estimated general buying range for studios in Saadiyat Island is from AED 680,000 to AED 1,400,000 but if you bought a studio in Park View then it would cost you almost 9% less than the average property in Saadiyat Island. Similarly, if your preference is a house then the difference in prices is such that a 5-bedroom villa in HIDD Al Saadiyat would cost the buyer almost 2% less than anywhere else in Saadiyat Island. For townhouses, the average value begins at about AED 2,480,000 that increases up to AED 7,000,000 while for villas, the average range is from AED 6,995,000 and AED 20,000,000.
Popular Areas of Saadiyat Island
The most popular location within Saadiyat Island would no doubt be the Saadiyat Beach which is a long stretch of world-class leisure clubs and resorts. Popular spots among tourists and residents are Saadiyat Beach Club, Park Hyatt Abu Dhabi, the St. Regis Saadiyat Island Resort and Saadiyat Beach Golf Club. Each of these destinations is a class of its own but even if one simply looks at Saadiyat Beach Club then this stunning location has a 650 sq. m. outdoor swimming pool, a quality selection of restaurants and fine-dining options while the club also has separate changing rooms, spa facilities, steam room, sauna, fitness facilities, 21 gardens and dune cabanas.
Reason for Investing in Saadiyat Island
Property owners in Saadiyat Island enjoy several in-community perks but there are attractive features as well. For instance, transportation to and from the community is easy mainly due to the E12 swirling through the entire island. The apartment buildings and detached houses are all provided with covered parking spots, security staff, children's playing areas, and maintenance services while the residents also have numerous schooling, medical and dining options. The island is a haven for art lovers because Saadiyat Island features destinations like The Sheikh Zayed National Museum, Abu Dhabi Performing Arts Centre and Louvre Museum.