Properties with floor plans
Properties for sale in Al Qurm
Last updated date:

Fri, 30 Sep 2022 10:09:54 GMT
2700000 to 27000000

AED
Al Qurm, Abu Dhabi

Villa

Exquisite Villa | Stunning Opportunity | Own It

Al Qurm, Abu Dhabi

Villa

Luxurious Villa With Private Beach Access for Sale

Al Qurm, Abu Dhabi

Villa

Villa for sale 27,000,000 - negotiable

Al Qurm, Abu Dhabi

Villa

Extravagant Five Br Villa with Private Beach Access For Sale

Al Qurm, Abu Dhabi

Residential Plot

Residential Land | Luxurious Place

Al Qurm, Abu Dhabi

Villa

Enchanting Unit with Flexible Payments

Corniche Al Qurm, Al Qurm, Abu Dhabi

Villa

Villa7 BR | 2 Large terraces | Direct on the Sea

Al Qurm Street, Al Qurm, Abu Dhabi

Villa Compound

Compound 2 villas | Good price & location
Find homes by commute time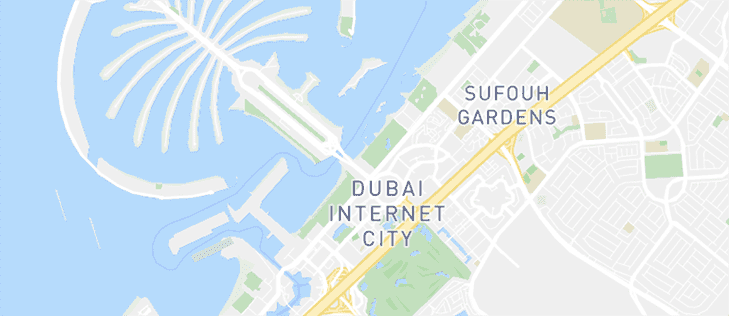 See Listings on the Map
Explore the area
Be the first to hear about new properties
Buying a Property in Al Qurm
Abu Dhabi is the state capital of the United Arab Emirates (UAE). It is the second most populated emirate after Dubai. According to the total area of the territory, it is ranked as the biggest. Till 2016, the population was calculated to be 1.8 million. To accommodate the growing population, there are many residential areas being developed in Abu Dhabi. Located close to the Persian Gulf, Al Qurm is a residential community consisting of a number of residential options that are suitable for people looking for a home in the territories of Abu Dhabi. Qasr Al Shatie is the nearest place from Al Qurm. Other nearby residential areas are Al Gurm and Danet Abu Dhabi.
Types of Properties in Al Qurm
Al Qurm is known as a family-oriented community. There are mostly villas in Al Qurm that are available for sale. The villas cover almost 4,500 sq. ft. of area and consist of a different number of bedrooms. All the villas in Al Qurm have a commodious dining room, laundry room and storage area. There are separate rooms for your house help; these rooms even have separate entrances. A terrace and balcony in these villas will showcase a beautiful view of the community. Other features offered are central air conditioning, intercoms, satellite/cable TV and broadband internet service. These residential units have built-in wardrobes and attached bathrooms.
Sale Price Trend for Properties in Al Qurm
Al Qurm mainly consists of villas available on sale and rent and there are a variety of villas in the residential area of Al Qurm. The sale price of villas in Al Qurm depends on the covered area and the exact location of the unit. The price of a villa in Al Qurm ranges from AED 3,500,000 to AED 4,600,000. The houses here can be acquired on mortgage as well. One will have to pay a 25% down payment with an interest rate of 3.24%. The total amount is to be paid over a period of 25 years.
Popular Areas in Al Qurm
Al Qurm is located towards the east of Corniche and very close to the Persian Gulf. The area is less crowded than other areas of Abu Dhabi. It is situated away from the busy life of downtown Abu Dhabi. Al Qurm Garden is a sub-community of Al Qurm which has well-built villas. There are many educational institutes, hospitals and restaurants near the community. Mind Champ Nursery, The Montessori Children's Garden and Falcon British Nursery are some of the schools in the area. Many restaurants in the area offer different kind of cuisines such as Diet Bite Restaurant, Samurai Japanese Restaurant, 18 Degrees and Burger Hood.
Reasons for Investing in Al Qurm
The properties in Al Qurm are considerable options to invest in especially for families. It is a quiet place with a peaceful environment. It is very close to the Sheikh Zayed bin Sultan which makes it easier to travel in and out of the main city. If you're looking for a property in Abu Dhabi that offers a good blend of everything in one location, Al Qurm is worth considering as it offers a wide range of convenient facilities including a modern and well-equipped gym and health club, a big children's playground as well as separate swimming pools for adults and children. Al Qurm is only 4 minutes away from Al Bateen Beach where residents can enjoy the beautiful and serene view of the Persian Gulf. There is a discrete Al Bateen Beach for ladies which is even closer to Al Qurm and is hardly a 10-minute walk from the residential area.