Properties with floor plans
Properties for rent in Saadiyat Island
Last updated date:

Sun, 02 Oct 2022 11:57:34 GMT
43000 to 500000

AED

yearly
Park View, Saadiyat Island, Abu Dhabi

Apartment

Hot Deal! A Unit Filled w/ Sunlight + Cozy Interior

Soho Square Residences, Soho Square, Saadiyat Island, Abu Dhabi

Apartment

Perfect Lifestyle Apartment with Full facilities

The Collection, Saadiyat St Regis Residences, Saadiyat Beach, Saadiyat Island, Abu Dhabi

Apartment

Exclusive | Live The Luxury Lifestyle on Saadiyat

Soho Square Residences, Soho Square, Saadiyat Island, Abu Dhabi

Apartment

Upcoming! Relaxing Life w/ Furnished Space

Azure, Mamsha Al Saadiyat, Saadiyat Cultural District, Saadiyat Island, Abu Dhabi

Townhouse

✔ Great Deal | Ready To Move | Corner Unit

Soho Square, Saadiyat Island, Abu Dhabi

Apartment

Direct from Owner! Spacious and Modern Apartment with Facilities

Azure, Mamsha Al Saadiyat, Saadiyat Cultural District, Saadiyat Island, Abu Dhabi

Townhouse

UPGRADED | Move in Ready | Luxurious Community

Shore Building, The Pearl Residences, Saadiyat Beach, Saadiyat Island, Abu Dhabi

Apartment

Zero Commission! Full Sea View 2 Bedroom Apartment - Excellent Location!

Gateway Building, The Pearl Residences, Saadiyat Beach, Saadiyat Island, Abu Dhabi

Apartment

Last Unit Left for a 3BHK + Terrace! No Commission Fees

Saadiyat Beach Residences, Saadiyat Beach, Saadiyat Island, Abu Dhabi

Residential Floor

Semi Furnished Unit Which Location, Community, Quality Living Starts Here!

Mamsha Al Saadiyat, Saadiyat Cultural District, Saadiyat Island, Abu Dhabi

Apartment

Brand New 3BHK | Sea View

Mamsha Al Saadiyat, Saadiyat Cultural District, Saadiyat Island, Abu Dhabi

Apartment

Brand New 2BHK | Maid Room

Gulf Paradise, Saadiyat Al Marina, Saadiyat Island, Abu Dhabi

Apartment

Brand New Luxurious Looking Home Just for You

Ajwan Towers, Saadiyat Cultural District, Saadiyat Island, Abu Dhabi

Apartment

Brand New Building | Sea and Museum View

Soho Square Residences, Soho Square, Saadiyat Island, Abu Dhabi

Apartment

Splendid 1 BR Type A w/ Balcony and Excellent View

Saadiyat Beach Residences Block 6, Saadiyat Beach Residences, Saadiyat Beach, Saadiyat Island, Abu Dhabi

Apartment

2 Payments | Amazing View | Move in Ready

Mamsha Al Saadiyat, Saadiyat Cultural District, Saadiyat Island, Abu Dhabi

Apartment

Sea View | Pool View | 2 BR Apt. + Maid with 2 Balconies

Saadiyat Beach Villas, Saadiyat Beach, Saadiyat Island, Abu Dhabi

Villa

Lavish | Captivating | 4 BR Villa + Maid with balcony & landscaped garden

Soho Square Residences, Soho Square, Saadiyat Island, Abu Dhabi

Apartment

Gorgeous | Sea View | Elegant Layout | Vacant Unit

Lilac, Mamsha Al Saadiyat, Saadiyat Cultural District, Saadiyat Island, Abu Dhabi

Townhouse

Hot Deal| Magnificent Views| Terrace| Spacious 3BR

Ajwan Towers, Saadiyat Cultural District, Saadiyat Island, Abu Dhabi

Apartment

Summer Offer | Beach access | Modern 3BHK | Balcony

Saadiyat Beach Villas, Saadiyat Beach, Saadiyat Island, Abu Dhabi

Villa

Stunning Villa with Elegant & Spacious Layout

The Pearl Residences, Saadiyat Beach, Saadiyat Island, Abu Dhabi

Apartment

Great 3BR Apartment | Scenic Views | Prime Location

Saadiyat Beach Residences, Saadiyat Beach, Saadiyat Island, Abu Dhabi

Apartment

Kitchen Appliances | 2 Balconies | 2BR+Laundry | Spacious
Popular Rental Searches for Properties in Saadiyat Island
Find homes by commute time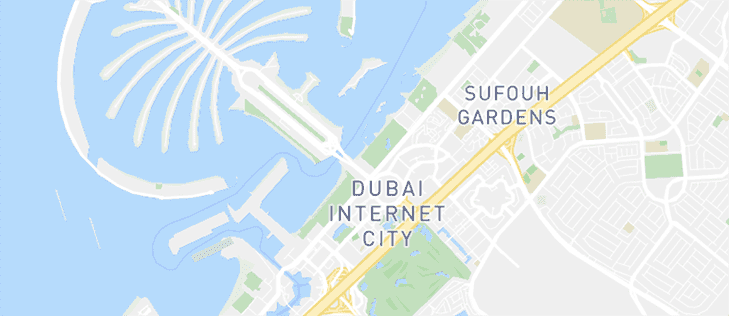 See Listings on the Map
Explore the area
Be the first to hear about new properties
Renting a Property in Saadiyat Island
Known in Arabic as the 'Island of Happiness', Saadiyat Island is one of the few developments in Abu Dhabi that is dedicated to preserving the environment and providing scenic constructions to live in. This 500-meter island stretching along the coast of Abu Dhabi has acquired international fame for being a melting pot for the land's heritage, culture and contemporary arts. One will find numerous recreational facilities and residential areas as well.
Types of Properties in Saadiyat Island
A mixed-use project that is still under construction, Saadiyat Island is just a few minutes away from Downtown Abu Dhabi and Al Reem Island. Even though the community is being labelled as one of the leading cultural centres of the city, the development also offers decent properties for residential purposes, such as villas, townhouses, duplexes, apartments and penthouses. Renting properties in UAE is considered a very comfortable option for many and availing properties in locations such as Saadiyat Island is a golden opportunity. If you are looking for the best place to rent apartments in Saadiyat Island then Saadiyat Beach is the best option while Park View is also a decent sub-community of Saadiyat Island as it offers 1 to 4-bedroom units as well as studios. The community is also rich with 3-bedroom townhouses for rent while exquisite villas will awaken your artistic flair as they are situated alongside the shoreline.
Rent Price Trend for Properties in Saadiyat Island
HIDD Al Saadiyat, Saadiyat Beach, Saadiyat Cultural District, Jawaher Saadiyat, Park View and Soho Square - the rental trends in all these community districts fluctuate based on the exclusivity of the area. For example, a Mediterranean style 6-bedroom villa in Saadiyat Beach would cost almost 10% less than the average property in Saadiyat Island. Data analysis provides a cumulative rental range for each property type. For villas, this collective yearly rate begins at about AED 300,000 and goes up to AED 800,000; this range covers all the renting trends for 3, 4, 5 and 6-bedroom houses. Similarly, the rent price trend for Saadiyat Island townhouses is between the estimated values of AED 280,000/year and AED 300,000/year while for apartment units, the trend starts to climb from AED 80,000/yearly and reaches up to AED 420,000/yearly.
Popular Areas of Saadiyat Island
Abu Dhabi is not only the capital of UAE but is also a keen advocate of the promotion of arts and culture and that is why the Abu Dhabi real estate market is dedicated to converting the city into a cultural centre through projects such as Saadiyat Island. Even though the development is a complete package in every sense, the people's favourite locality within the community is the Saadiyat Cultural District. Covering a total area of 0.94 sq. mi., the area features three major museums: Louvre Museum, Guggenheim Abu Dhabi by Frank Gehry and Zayed National Museum. Moreover, the community also features a marina berth for over a thousand hotels, boats, apartments and leisure projects.
Reasons for Renting in Saadiyat Island
The properties and homes in Saadiyat Island community provide an opportunity to experience a lifestyle that is inspired by the land's rich culture. Apart from all the grand entertainment facilities, such as Saadiyat Beach Golf Club, Saadiyat Beach Cub and Park Hyatt Abu Dhabi, different art centres such as Manarat Al Saadiyat and UAE Pavillion are located near Saadiyat Civil Defense for those who enjoy art. The community has its own collection of quality educational institutes such as Cranleigh Abu Dhabi, Redwood Montessori Nursery and the New York University Abu Dhabi.