Apartments for sale in Eaton Place
Last updated date:

Mon, 26 Sep 2022 13:36:58 GMT
530000 to 1450000

AED
Eaton Place, JVC District 15, Jumeirah Village Circle (JVC), Dubai

Apartment

Two Bedrooms | Luxury | Pool View | VOT

Eaton Place, JVC District 15, Jumeirah Village Circle (JVC), Dubai

Apartment

Great ROI | Pool View | Excellent Finish

Eaton Place, JVC District 15, Jumeirah Village Circle (JVC), Dubai

Apartment

Quality Living 1BHK | Fitted Kitchen with Dishwasher |

Eaton Place, JVC District 15, Jumeirah Village Circle (JVC), Dubai

Apartment

Rented Asset | Good Value | Pool and Park View

Eaton Place, JVC District 15, Jumeirah Village Circle (JVC), Dubai

Apartment

Kitchen Appliances | Pool View | Best Investment

Eaton Place, JVC District 15, Jumeirah Village Circle (JVC), Dubai

Apartment

Well Maintained | Motivated Seller | Tenanted

Eaton Place, JVC District 15, Jumeirah Village Circle (JVC), Dubai

Apartment

Large Balcony I 1 Bedroom Unit I Best Sale Price

Eaton Place, JVC District 15, Jumeirah Village Circle (JVC), Dubai

Apartment

Vacant on Transfer|Modern Finish|Large Terrace

Eaton Place, JVC District 15, Jumeirah Village Circle (JVC), Dubai

Apartment

Luxury Finishes | Spacious Layout | Ready to Move In

Eaton Place, JVC District 15, Jumeirah Village Circle (JVC), Dubai

Apartment

Largest Lay-out | Well-Maintained | Vacant

Eaton Place, JVC District 15, Jumeirah Village Circle (JVC), Dubai

Apartment

Fabulous 1 Bed - Rented - Managed Apt - Spacious

Eaton Place, JVC District 15, Jumeirah Village Circle (JVC), Dubai

Apartment

Pool View | Large 2 BR |Modern & Bright

Eaton Place, JVC District 15, Jumeirah Village Circle (JVC), Dubai

Apartment

Vacant now - Pool Facing - Ellington

Eaton Place, JVC District 15, Jumeirah Village Circle (JVC), Dubai

Apartment

Courtyard & Pool View | Rented | High ROI

Eaton Place, JVC District 15, Jumeirah Village Circle (JVC), Dubai

Apartment

Great Price | Investor Deal | Large 1BR | Must See

Eaton Place, JVC District 15, Jumeirah Village Circle (JVC), Dubai

Apartment

OPULENT COMMUNITY | Spacious | VOT

Eaton Place, JVC District 15, Jumeirah Village Circle (JVC), Dubai

Apartment

Luxury Finishes | Furnished | Ready to Move

Eaton Place, JVC District 15, Jumeirah Village Circle (JVC), Dubai

Apartment

Rented Asset | Good Value | Best Price | JVC

Eaton Place, JVC District 15, Jumeirah Village Circle (JVC), Dubai

Apartment

EXCLUSIVE | Fantastic Investment | Great Value | Rented Asset

Eaton Place, JVC District 15, Jumeirah Village Circle (JVC), Dubai

Apartment

Exclusive I Luxury Finishes I Spacious

Eaton Place, JVC District 15, Jumeirah Village Circle (JVC), Dubai

Apartment

POOL VIEW | HIGH LEASING POTENTIAL | VACANT

Eaton Place, JVC District 15, Jumeirah Village Circle (JVC), Dubai

Apartment

Vacant | Spacious | Pool View

Eaton Place, JVC District 15, Jumeirah Village Circle (JVC), Dubai

Apartment

LUXURIOUS 1BR |W/BALCONY|BEST INVESTMENT

Eaton Place, JVC District 15, Jumeirah Village Circle (JVC), Dubai

Apartment

Spacious 1B/R Apartment With Modern Finishing
Find homes by commute time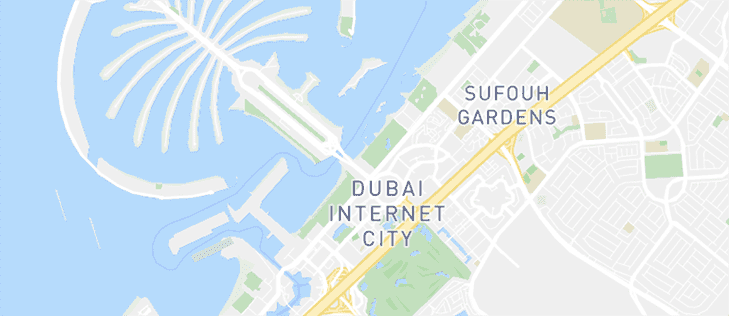 See Listings on the Map
Explore the area
Be the first to hear about new properties
Buying an Apartment in Eaton Place
Aristocratically nestled in the middle of new Dubai, Jumeirah Village Circle (JVC) is a growing residential and commercial neighborhood featuring a one-off blend of Arabic & Mediterranean design villas, stylish townhouses and apartments. Revolutionizing the lifestyles of its residents with its top-class facilities in a peaceful setting, away from the bustle of the city, the JVC properties have made a mark in the real estate sector of Dubai. Amid the plush green landscaped walkways and inspired by a sense of community living, Ellington Group introduces Eaton Place – a five-storey residential building offering convenient and luxurious living spaces for families looking for mid-range options.
Types of Apartments in Eaton Place
Providing residents ample space to socialize and grow, the Eaton Place apartments for sale range from studios to 1-bedroom and 2-bedroom flats. Featuring soft and serene décor, the apartments for sale in Eaton Place are adorned in light pastel colours, drawn from the urbane and voguish tones of a desert rose. Wood-impact taupe porcelain tiles add warmth to the floors while the mushroom tone joinery springs up against the white marble-impact, sintered stone countertops and mirrored splashbacks. Fawn porcelain in the washrooms builds a warm background against the white earthenware and subway wall tiles. In addition to the high-end finish interiors, the abundance of lavish amenities and conveniences makes the apartments in Eaton Place a dream haven for everyone.
Sale Price Trends for Apartments in Eaton Place
Crafted extravagantly with striking, bold and moving facades alongside enticingly warm living spaces, the apartments for sale in Eaton Place are worth spending your wealth on. While living in JVC features affordability as an inherent treat, the apartments in Eaton Place are economically priced. While buying a 1-bedroom flat in Eaton Place will cost you as low as AED 452,000, the price of 2-bedroom apartments in Eaton Place starts from AED 1,115,000. Converging on convenience and comfort, buying an apartment in Eaton Place is just the beginning of lifelong indulgences and a healthy lifestyle.
Highlights of Eaton Place
Architecture to suit modern lifestyles, the apartments for sale in Eaton Place offer a myriad of on-site amenities for fitness and leisure. Working out in a luxuriously high-tech gymnasium, the residents can stay hale and hearty, while those trying to wind down can lavishly recline in an alfresco resort-style pool enveloped in lush greenery. The kids can entertain themselves in outdoor play areas whereas their guardians can breathe easy knowing that the site is safeguarded by round-the-clock security and card-access controls. What's more, the ease of access to major spots in Dubai such as the Mall of the Emirates (10 minutes), Dubai Marina (10 minutes), Downtown Dubai (15 minutes), Palm Jumeirah (15 minutes) and The Walk (18 minutes) makes the property a prominent corner for dwelling and commercial investments.