Properties with floor plans
Villas for rent in Living Legends
Last updated date:

Mon, 03 Oct 2022 04:01:15 GMT
150000 to 300000

AED

yearly
B Villas, Living Legends, Dubailand, Dubai

Villa

Exclusive | Private pool | 6BR villa | Car shade

Living Legends, Dubailand, Dubai

Villa

Spacious | 6Bed + Maid | Type A

C Villas, Living Legends, Dubailand, Dubai

Villa

Fully Furnished | Hot Deal | Grab The Keys Today

A Villas, Living Legends, Dubailand, Dubai

Villa

6 Bedroom| A Type| Swimming Pool| Spacious| For Rent

A Villas, Living Legends, Dubailand, Dubai

Villa

Childrens Play Area | Stand Alone | For Rent Villa

A Villas, Living Legends, Dubailand, Dubai

Villa

Genuine | 6BR+M villa | 1BR downstairs | Very spacious

B Villas, Living Legends, Dubailand, Dubai

Villa

Book NOW | Single row | 6BR villa | Independent

Living Legends, Dubailand, Dubai

Villa

ELEGANT LUXURIOUS | B TYPE VILLA | READY TO MOVE IN | 6 BEDROOMS

Living Legends, Dubailand, Dubai

Villa

Lavish/Stand Alone/with Private Pool/Luxury Villa

A Villas, Living Legends, Dubailand, Dubai

Villa

6 BEDROOM WITH SWIMMING POOL VILLA LIVING LEGENDS 270k

B Villas, Living Legends, Dubailand, Dubai

Villa

Stunning B Type | 6 Bedrooms | Upgraded

D Villas, Living Legends, Dubailand, Dubai

Villa

Stunning Villa | Type D | Maid Room | Golf View

D Villas, Living Legends, Dubailand, Dubai

Villa

September | 4BR villa | Spacious plot | Genuine

A Villas, Living Legends, Dubailand, Dubai

Villa

Beautiful 6 bedroom en Suite| Large Plot | vacant in July

Living Legends, Dubailand, Dubai

Villa

Desirable place to live|High quality|Best location

A Villas, Living Legends, Dubailand, Dubai

Villa

Huge Plot | Built in Wardrobes | Driver Room

A Villas, Living Legends, Dubailand, Dubai

Villa

Stand Alone | A Type | Spacious | Negotiable

A Villas, Living Legends, Dubailand, Dubai

Villa

SPEACIOUS | BRIGHT | WELL MAINTAIN | TYPE A | 5 BED

A Villas, Living Legends, Dubailand, Dubai

Villa

Large area- villa one row -Stand alone-pool

A Villas, Living Legends, Dubailand, Dubai

Villa

6 BEDROOM VILLA | LIVING LEGENDS|TYPE B| 280k

A Villas, Living Legends, Dubailand, Dubai

Villa

Vacant | Ready to Move in Villa | Living Legends | A Villas

A Villas, Living Legends, Dubailand, Dubai

Villa

Huge property | Private Pool | 6+maids

Living Legends, Dubailand, Dubai

Villa

HOT: 6 Bed Huge Villa in Living Legends

Living Legends, Dubailand, Dubai

Villa

Spacious | 6 Bedroom + Maid | For Rent
Find homes by commute time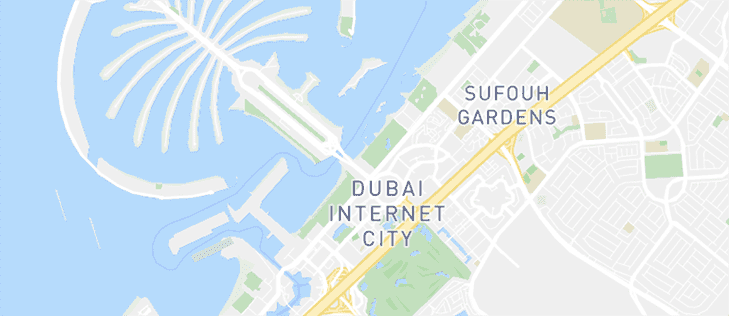 See Listings on the Map
Explore the area
Be the first to hear about new properties
Renting a Villa in Living Legend
Many thought Dubailand will be a failed project when the Emirates government first announced it in 2003. The questions raised by many were logical as it needed over $60 billion of investment to build one of the biggest properties in Dubai. However, as you may have heard, where there is will there is a way. The project took multiple hits around the 2008-09 financial crisis, however, work resumed when the developers successfully raised over $50 billion. The work on Dubailand is in progress with around 15% of it already completed. It will have a Sports City, the world's biggest amusement parks, the biggest Public Park in Dubai, and much more. We would recommend you to go for the properties in Dubailand, and Living Legend villas for rent are an intelligent choice.
Types of Villas in Living Legend
The two phases of Living Legend have already been delivered while the third will be delivered by the end of the year. There are over 500 standalone villas in Living Legend in completed phases as of now, out of which 17 are available on rent. The villas for rent in Living Legend have an advanced fire protection system as well along with allocated parking for visitors. Four-bedroom, 5-bedroom, and 6-bedroom rental villas are available in Living Legend, which have fully-equipped kitchens and state-of-the-art bathrooms.
Rent Price Trends for Villas in Living Legend
The price of the villas for rent in Living Legend starts at AED 125,000 and ends at AED 235,000. This is lower than the normal property rates in Dubai when you compare them in terms of facilities and floor area. The 2,700-square-feet 4-bedroom villas have a per-year renting cost of AED 125,000 to AED 145,000. The 5-bedroom villas for rent in Living Legend cost AED 140,000 to AED 230,000.
Highlights of Living Legend
Living Legend is a gated community that offers excellent amenities to residents. The development houses a 9-hole top-notch golf course designed by world-famous Peter Harradine. It also has a shopping mall with 150 shops, which covers every need of life. The place has the biggest Carrefour supermarket in Dubailand in plans as well on which work is already underway. The leisure activities include multiple basketball courts, community parks, tennis courts, kids' playgrounds, and state-of-the-art nursery, kindergarten, and primary schools.