Last updated date:

Wed, 28 Sep 2022 03:35:26 GMT
800000 to 1400000

AED

yearly
Chorisia, Al Barari, Dubai

Villa

FIRST ON THE MARKET | GREEN LIVING | MODERN

Desert Leaf 5, Desert Leaf, Al Barari, Dubai

Villa

5 Beds | Study | Pool | Basement Cinema

Chorisia, Al Barari, Dubai

Villa

Single Row | Private Pool | Elevator | Chorisia

Chorisia, Al Barari, Dubai

Villa

Private Pool | Brand New | Contemporary

Jasmine Leaf 1, Jasmine Leaf, Al Barari, Dubai

Villa

Al Barari| Corner Villa| Upgraded| Vacant

Chorisia, Al Barari, Dubai

Villa

Private Pool | Elevator | Luxury Finishes

Acacia, Al Barari, Dubai

Villa

Family Home | Large Plot | Private Pool

Chorisia, Al Barari, Dubai

Villa

Brand New | Private Pool | Ready to Move in

Dahlia, Al Barari, Dubai

Villa

Private Pool | Upgraded | Family Home

Desert Leaf 2, Desert Leaf, Al Barari, Dubai

Villa

Al Barari| Furnished | Private Pool| Vacant

Acacia, Al Barari, Dubai

Villa

Private Pool | Type A | Family Home | View Now

Chorisia, Al Barari, Dubai

Villa

Brand New | 5 Bedroom | Modern Finishing

Desert Leaf 2, Desert Leaf, Al Barari, Dubai

Villa

Fully Furnished | Private Garden | Spacious living

The Nest, Al Barari, Dubai

Villa

Exclusive | Extended A1 | Big Plot | Swimming Pool

Chorisia, Al Barari, Dubai

Villa

Unfurnished | Water Facing | with Elevator

Chorisia, Al Barari, Dubai

Villa

Corner Unit | Water Facing | Ready October

Al Barari, Dubai

Villa

Al Barari 6BR Villa with Maids Private Pool

Bromellia, Al Barari, Dubai

Villa

Luxury Villa For Rent in Al Barari, Bromelia Style

Acacia, Al Barari, Dubai

Villa

Acacia Villa in Exceptional Location in Al Barari

Silk Leaf 7, Silk Leaf, Al Barari, Dubai

Villa

Private Cinema, Gym & Pool / Furnished

Chorisia, Al Barari, Dubai

Villa

Lake front| New|Elevator|Pool|Handover soon

Camellia, Al Barari, Dubai

Villa

6 Bedrooms | Upgraded| Unfurnished| Prime Location

Chorisia, Al Barari, Dubai

Villa

Lake front|Brand New|Elevator|Pool|Handover soon

Dahlia, Al Barari, Dubai

Villa

Luxurious Mansion | Furnished | Private Pool
Find homes by commute time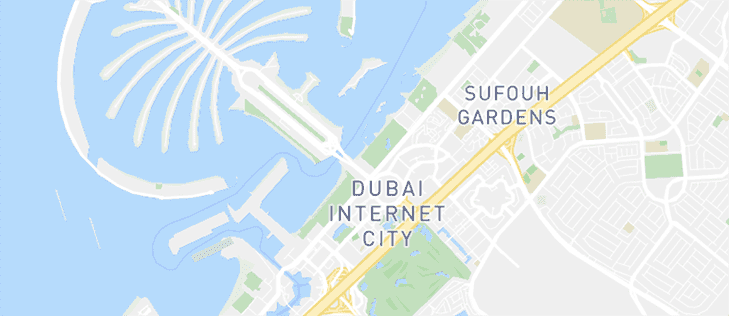 See Listings on the Map
Explore the area
Be the first to hear about new properties
Popular Rental Searches for Villas in Al Barari
Popular Studio & Bedroom Searches for Villa Rentals in Al Barari
Renting a Villa in Al Barari
Located close to the royal enclave of Nad Al Sheba, and the City of Arabia, Al Barari is a private gated community in Dubai. Brimmed with botanical gardens, parks and beautiful waterways, the area of Nad Al Sheba truly serves as a botanical haven in the UAE. Spread across an area of 1,000,000 sq.ft, the Al Barari real estate features luscious green surroundings and beautiful water fixtures that have become a benchmark for eco-friendly living in Dubai. Hosting everything from vibrant foliage to babbling brooks, this enticing property in Dubai envisions to amalgamate luxury and comfort with sustainability. Comprising of different types of villas and apartments, Al Barari provides a variety of living experiences to its occupants.
Types of Villas in Al Barari
Al Barari comprises of two residential units, known as The Nest and The Reserve, that offer villas. The Nest has a collection of 55 exquisite properties while The Reserve contains 28 high-end villas. These units offer a modern style of living with natural light percolating through the large windows and an earthy scent of leaves and trees permeating into the room. These properties feature courtyards, plunge-pools, spas, pool pavilions, terraces, bedroom suites, plush bathrooms with acrylic bathtubs and gilded mirrors, an antique chest of drawers and ornate toile wallpapers. In regards to the design of the villas, each structure is built with a Pacific Northwest aesthetic and the well-designed dining rooms, guest room with an en-suite bathroom, maid's room, and living rooms feature wood tray ceilings and ivory washed walls. Furthermore, the 4-bedroom villas for rent in Al Barari contain a fully equipped kitchen, study room, a large family hall, lobby, landscaped gardens and a private pool. Built with thatched roofs and stone exteriors, the 5-bedroom villas consist of an outdoor lounging area, a private movie theatre, a games room, parking area and a gazebo.
Rental Price Trends for Villas in Al Barari
The advantages of renting a villa in Al Barari are the wide range of upscale facilities, such as a keyless entry into the private elevators and rooms integrated with appliances and smart thermostats; these play a pivotal role in making the life of residents easier in the villas for rent in Al Barari. The rental prices of these villas vary from each other. For instance, the prices for 4-bedroom villas in Al Barari start from AED 475,000 and can go up to AED 540,000 yearly, while the rental prices of 5-bedroom villas start from AED 440,000 yearly. On the other hand, the 6-bedroom villas can go up to AED 650,000 yearly.
Lifestyle in Al Barari
This real estate ensures a healthy work-life balance for its residents. With a dedicated space for children, a hair care section, steam room and sauna, 5-star hotel, boutique and a theatre, Al Barari villas for rent offer a serene and tranquil environment to the residents. With 60% of the land dotted with 500 types of plants extracted from 20 different countries, Al Barari fosters a sustainable, environment-friendly lifestyle.
Reasons for Renting in Al Barari
The villas for rent in Al Barari are very close to restaurants, such as Marmarita Restaurant and Tomato and Basilico Restaurants, shopping outlets, such as Rimal Shopping Centre and Legends Mall, and healthcare centres, such as the ShapeZoom Health Center and the Karama Medical Centre. All in all, the Al Barari houses and villas introduce you to a comfortable and luxurious life. Also, what makes everything more convenient is the development's accessibility to the Sheikh Zayed Road and its close proximity to Dubai International Airport, connecting the occupants to the mainland with ease and agility. You can always check Dubailand Villas and Meydan City for the comparison in rental prices.